Whilst the majority of Australia's Eastern seabord is in lockdown, we share some accounts from FTMA Members who have faced the pandemic overseas.
Personally, during my time in Manila from March 2020 until August 2021, the biggest challenge was isolation through the months long series of lockdowns we went through, being restricted to my apartment, but I had it pretty good compared to some of our team there.
Our Manila team have faced a lot of challenges since being forced to work from home due to perpetual lockdowns and the continued increased spread of Covid. Some dealing with isolation and others living with large families in a relatively small space with a lot of distraction and very little downtime. Not being allowed to leave their home without a permit from the local government unit and only being allowed to leave their home on designated days of the week to get essential supplies during the strictest lock downs, which went on for months at a time. Electricity and internet interruptions are regular occurrences as well as dealing with extreme heat with only basic amenities like fans for cooling and persistent flooding through the wet season. At the end of October a typhoon hit Manila causing a week long black out and flooding throughout Metro Manila.
Through it all our team have continued to do an incredible job meeting requirements and providing quality work for our clients. I can't praise them enough for their resilience over the past 18 months.
– Billy Bowley, Detailer of FTMA Member Keith Timber Group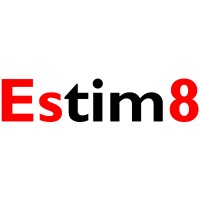 Whilst Estim8 Thailand is focussed entirely on the Australian market, operating the business is impacted primarily by conditions in Thailand. During the COVID-19 pandemic, each country has a different range of criteria, both for lockdown verses opening up, and for what conditions have been accepted as the norm. We have come to accept this from state to state in Australia.
Thailand handled the COVID situation very well in the early stages, with one of the lowest infection rates in the world. Sadly, the situation did not stay that way and Thailand has suffered badly under the recent pandemic era. Things are now improving, and like many countries they are now down to numbers that are considered more acceptable in Thailand, although they would be considered horrific in the ultra-conservative approach in Australia. Currently the figures in Thailand are down to 14,000 cases per day and 180 deaths. With these numbers the country is opening up, with restaurants and department stores now opening and curfews removed. Admittedly Thailand is a country with three times the population of Australia, albeit with one fifteenth of the land mass, so distancing becomes more difficult.
We are now operating under our second working from home period. Absolutely necessary for our staff's safety and wellbeing. Fortunately, we learnt a great deal from the first one. Ours is a situation that works fairly well in the WFH era, but there are both plusses and minuses with this system.
Our staff generally like WFH as it improves their quality of life, allowing them to spend more time with their family and eliminating travelling time to work, which is typically at least a couple of hours a day. It also gives them more flexibility and the absence of travel means that they can earn more overtime. However, there are some real downsides for the business. Communication between supervisors and staff is much harder, and supervision over the quality of work need a great deal of effort. There is no "over the shoulder" advice and checking processes are more critical. Our staff lose their team building approach and innovation suffers.
Our junior staff are young university graduates, with very few having kids but many have younger siblings with many living in busy households, where distractions can be a problem. The more experienced members of the team mostly have their own houses or units, but the ability to talk things through with their staff needs concentrated effort.
Working from home is probably going to be with us for the long term, even if the pandemic subsides. But so too may well be the loss of many things that we probably undervalue, like comradery, teamplay, having a home that you can "come home to", innovation, quality of work, knowing and spending time with your team and a sense of belonging.
In Estim8 Thailand we are fortunate that most of our team have decent conditions to work from at home, but we find ourselves having to work harder to deliver the quality of service that our clients have come to expect.