FTMA Australia is hosting a series of webinars. The webinars have already included a 3-part series Tech Forum with a focus on Mid-Rise in August which you can view below, as well as our other past webinars. The FTMA Webinars continue in October, as we switch the focus to timber.
FTMA Australia's Webinar Series continues into October. The month will host four webinars focusing on; timber treatment compliance, chain of custody program and, the importance of data collection.
More details on each webinar are below.
Each webinar will run for approximately 45 minutes to one hour.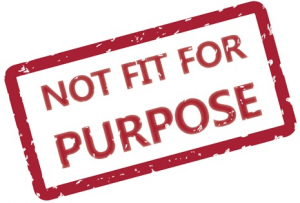 Wednesday 28th October @ 2.00pm
Is Your Timber Fit for Purpose
This webinar will feature EWPAA's Andy McNaught, who will outline what you should look for in branding to comply with standards, what certification actually means and how it can be misused and how structural property claims need to be made to comply with AS/NSS4357.
Register for the October Webinars now!
Please note that the October Webinars are only open to FTMA Members (both fabricators and suppliers).
If you missed any of the FTMA Webinars, don't worry, you can catch up anytime via the links below!
Fabricators know how their own wood supply works, but do they understand the total market and where the opportunities lie? This webinar held on the 21st of October, features a presentation from Tim Woods of IndustryEdge and a discussion on how to get – and use – the best market intelligence.
This webinar was our second of October and explored the importance of timber certification for fabricators with EPWAA's Dave Gover. It was held on the 14th of Oectober.
This webinar, which was held on the 7th of October, features TPAA's Jack Norton, who addressed issues around treatment for above and below the Tropic of Capricorn which will assist fabricators with certifiers. There were some interesting and insightful questions on this topic towards the end of the webinar.
This webinar held on the 23rd of September was the culmination of 12 months of research and analysis led by Alastair Woodard. It captured interviews with a significant proportion of Australia's Top 100 detached home builders nationally. This critical group account for 40% of Australia's homes and are major influencers of change and innovation across the market.
Dr Woodard presented an overview of the dynamics of the market and explored the different builder segmentation perspectives, including their views on current and future use of timber building products and systems, and their different expectations of the F&T sector.
Login to Watch this Webinar Now
Please note this webinar is only available to FTMA Members.
The Manufacturing Modernisation Fund had over 2,500 applicants with only 200 being successful. In other words, only 8% of applications were awarded the $50 million in available funding. Grants and government funding are going to be critical in helping the economy bounce back especially after COVID-19. In turn, the competitive nature of grants will also be heightened. So how can your application stand out from the crowd? Where do you begin with grant writing and what are the expectations? This webinar shared information about how to write a grant that will get noticed and give you a better chance of securing funding. Presenting this webinar was Shelena Serrano of Silver Sponsor, Vekta Automation, who recently helped a FTMA member secure funding.
On Wednesday 9th September, FTMA hosted a webinar featuring Jason Howes of Arrow Executive who has over 30 years experience dealing with national leading companies. In this webinar he focused on delivering great value and quick tips for sales reps/managers on the following topics: prospecting new business, relationship building, consultative selling, sales process, qualifying, selling value over price and closing.
On Wednesday 26th August, FTMA hosted a webinar that explored the options of Converting Steel to Timber in Residential Construction.
FTMA kicked off the webinars with a 3 Part Series Tech Forum with a focus on Mid-Rise. This series was targeted at your: Technical Staff & Salespeople.
If you missed it, you can catch up on all three webinars view the link below.
Part 1: Overview of Frame & Truss Sector Mid-Rise Program and findings by Alastair Woodard.
Live walk around via zoom of WoodSolutions Mid-Rise Model with Laurence Ritchie answering your questions.
Part 2: Overview of Lightweight Timber Mid-Rise Systems discussing Structural Systems, fire separation, acoustics, panelisation and prefabricated supply by WoodSolutions Dean Ashton
Lightweight Mid-Rise Timber Systems – utilisation and manufacture including floor cassettes, wall systems, roof, lift and stair-based shafts by nail plate representative.
Part 3: Presentation by Steve Harvey from Timbertruss who has completed Mid-Rise jobs with lightweight framing and cassettes. And a panel discussion with engineers from each of nailplate providers.