Multinail is a leading Australian manufacturer and supplier of quality metal connectors, machinery, software and services for the pre-fabricated residential and commercial timber truss industry. Proudly 100% Australian owned and operated, Multinail employs more than 100 people across a wide range of professions and trades including boilermakers, machinists, electricians, structural engineers, design draftsman, software developers, software testers and technical writers. 
ENGINEERING
Multinail has a dedicated and experienced team of registered structural engineers that provide detailed design services and advice to clients across the globe on Multinail's proprietary light weight pre-fabricated timber systems.
SOFTWARE
Multinail has been developing detailed software programs in-house since 1980, providing clients with some of the most efficient and comprehensive solutions for the light weight pre-fabricated timber industry.
For further information visit www.multinail.com.au
The Pryda Australia business has developed over 35 years to provide a diverse range of quality timber connectors, a nationwide sales and distribution network, extensive technical service capabilities and superior software and manufacturing systems support. Pryda's experienced team of professionals assist fabricators to develop their businesses and manufacture premium trusses and frames using easy-to-use, intelligent design and production software.
Pryda prides itself on establishing strong, longstanding relationships with its customers and delivering high standards of personalised service to suit the customers' needs. Pryda Australia is an autonomous division of USA-based Illinois Tool Works Inc.; a Fortune 200 diversified manufacturing company with more than 90 years of history.
Other successful brands in the ITW Australia stable are ITW Proline, Paslode, Ramset, Buildex and Reid Construction Systems. Pryda also gains valuable benefits in product, fabrication machinery and software development from its association with other ITW nailplate and timber connector suppliers from around the world.
For further information visit www.pryda.com.au
MiTek Australia is the leading supplier of (Gang-Nail) connector plates and Engineered Building Products to the prefabricated timber roof truss industry in the Asia Pacific region. Using MiTek's advanced software, MiTek fabricators can design and engineer roofs, walls and floors in the most cost effective, practical and structurally sound solution to meet the individual requirements of each and every job.
MiTek was the first connector plate company in Australia to receive certification under international quality standard ISO 9001 which covers the design, manufacture and supply of a range of structural connectors and other fasteners for prefabricated timber trusses and wall frames for the building industry:
The design and supply of computer software for fabricator design, estimating and production planning.
A design service for timber structures.
The supply of truss plant machinery.
For further information visit www.mitek.com.au
For over 20 years AB Phillips (formerly Phillips Financial Services) has worked closely with the timber Industry throughout Australia. They have assisted both large and small businesses including timber yards, timber merchants, frame and truss manufacturers, sawmills, hardware stores as well as cabinet and furniture manufacturers.
This is why AB Phillips is FTMA Australia's preferred Insurance and People Risk Solutions Provider. The Timber Industry presents some unique risks and challenges. That's why it is vitally important to have a specifically designed insurance and risk program prepared by people who understand our industry.
For further information visit www.abphillips.com.au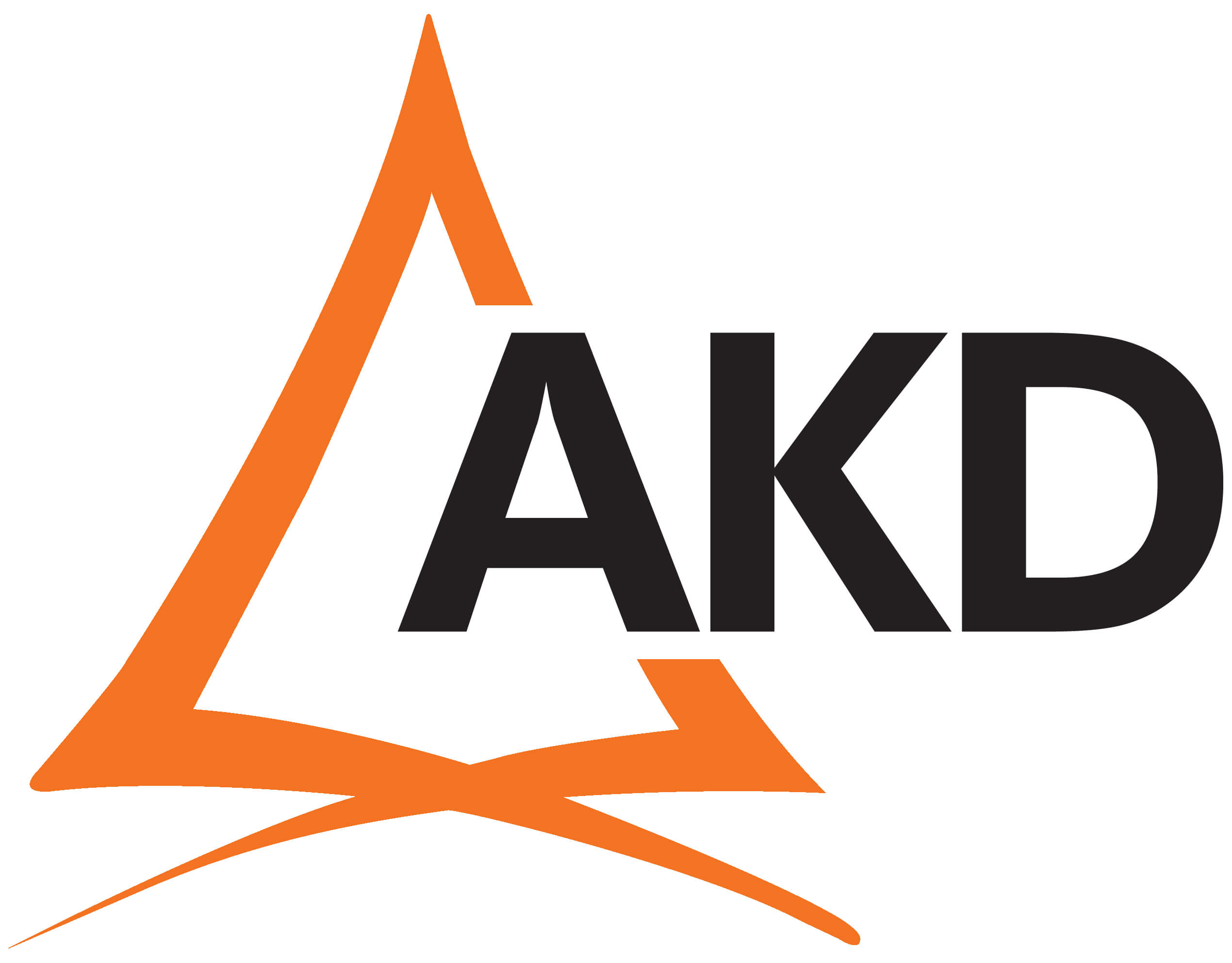 AKD Softwoods is an 100% Australian owned and operated vertically integrated forestry and timber processing company.  Building an excellent reputation on its quality, service and flexibility, AKD has a wide range of products and an end to end planning process that enables products to be made to order and dispatched on its own truck fleet, to customers across Australia.
AKD is proud of its 60 year history in the Colac-Otway region, having retained its headquarters at the site on which it was founded in 1955 by an association of local family companies. The four equal shareholder companies that own AKD have been involved since day one.
For further information visit www.akd.com.au
The values and ethics of a "hands on", tenacious, entrepreneurial private Australian business are at the core of our organisation. Founded 30 years ago, Michael and John Borg remain the driving force within the business – their energy and enthusiasm are as important today as they were when they commenced operations in the humble family garage.
Australian Panel Products is making a difference in our sector. As a growing vertically integrated company we see significant value in innovation and new product development which, in turn, fuels the investment in automated technologies and efficient manufacturing processes. It is a formula that requires vision and long term commitment – the build is as important as the outcome.
For further information visit www.australianpanelproducts.com.au
Meyer Timber
Mel and Marilyn Meyer established Meyer Timber Pty Ltd in 1975 in Dandenong, Victoria. Since then Meyer Timber has become one of the largest timber wholesale operations in Australia and continues to grow.
Mel Meyer's values and beliefs continue to this day: our success is measured by the quality of our customer service. To support this we invest heavily in inventory; through both sheer volume of product and the diverse range we keep.
We also aim to offer fast lead times so we have created infrastructure that has been designed for efficient handling and distribution of product.
For further information visit meyertimber.com.au
Timberlink Australia
Every day at Timberlink we transform sustainably grown plantation pine into quality timber products. Our products can be used to make almost anything from a simple pallet to an 8-storey building.

And the best thing? Every cubic metre we make has removed 631kg of CO2 from the atmosphere.

This is why timber has a critical role to play in sustainable construction and manufacturing in Australia. It drives us to ​continually invest in our sawmills, upgrading and installing cutting edge technology so that we can efficiently produce the quality our customers expect.

Vekta Automation is a young, vibrant family owned business that is committed to seeing automation improve safety, production and efficiency in the frame and truss industry. Vekta's primary product, the Razer Linear Saw is continuously being enhanced while other products are continuously being developed. Vekta's success is due to its ability to customise machinery, the expert technical support received by customers and a continuous focus on innovation. In 2012, Vekta introduced an industry first to the market- the P3- Precision Plate Printer. In 2014, the innovation and growth of Vekta was recognised at a national and state level with Vekta wining the Small Business Category in the West Australian Industry and Export Awards.
For further information visit vekta.com.au
Wespine Industries – or Wespine – are passionate about building a sustainable future, which is evident in the way they respect each piece of timber that comes into their sawmill.
They use cutting-edge technology to ensure every bit of the log is used to create high quality and precision made timber housing, packaging and landscaping products for customers across Australia. They even find uses for the by-products of this process – wood chips and residue sawdust are transported to the nearby Laminex manufacturing plant and combined to produce highly sought after particle boards, while bark is used by landscapers to produce premium mulch.
It's this dedication to being innovative in their sawmill processes and products that has led Wespine to being an important member of the Dardanup and South West communities and a key business of the Bunbury regional timber hub.
For further information visit www.wespine.com.au
A Grade Fasteners promises their valued customer to provide 'Agrade' value and quality driven tools and fasteners that in most instances outperform in terms of performance and long service life, many of our overpriced big brand competitors.
The Agrade team have over 100 years of combined industry experience in the tool and fastener game and it is with this experience that we are constantly evolving and developing an exceptional range of tools and fasteners that represent value for your hard earned dollars with quality to rival the best known brands currently on the market. 
For further information visit agradefasteners.com.au
Established in 2002 Combilift Australia is able to source and import specialist materials handling equipment into Australia.
Combilift Australia's range of products include battery and combustion multi-directional forklifts designed to handle long loads in confined spaces, the unique articulated Aisle-Master forklift to maximise warehouse racking storage and the Agria rough terrain forklift.
Combilift Australia has a national after-sales support network including branches in every state, as well as a mobile fleet of fully trained and accredited technicians who can complete on-site servicing and repairs.
In addition to servicing, a full range of genuine spare parts is available across the Combilift Australia national network.
For further information visit www.combilift.com.au
Dindas Australia
The core business of Dindas is the provision of building products and services. As a wholesaler we link producers and merchants. We're committed to developing and maintaining industry best practice to ensure we are regarded as the supplier of first choice.
We guarantee price competiveness, quality of product and efficiency in service.
Dindas currently imports from New Zealand, the West coast of USA, Canada, Europe and South East Asia, as well as distributing many local products. We seek to provide value to our customers through our team, our service, our systems, our relationships and our products.
For further information visit www.dindas.com.au
Hundegger
Our vision is to combine the reputation Hundegger Germany have established over the past 30 years with their unrivalled standard of machinery and service with our own touch of market knowledge and the benefits you gain from dealing with an Australian family owned business.
Hundegger Germany have always sought to constantly develop their state of the art solutions ahead of time. At Hundegger, we pride ourselves upon an ongoing customer relationship that extends well beyond the point of sale. This enables constant product and software development which transcends to cutting edge products and support for our clients.
So whether it is a small or large truss plant, Hundegger may well be the solution for your machinery needs and offer an unsurpassed business partnership now and in the future.
For further information visit www.hundegger.com.au
Hyne Timber
For six generations the Hyne name has been famous for timber. Today we are Australia's largest producer of sawn timber products, a leader in preservative treatments and an iconic supplier to the construction industry. We implement standards throughout the business that underpin our commitment to innovation, product quality, service and safety.
Our partners in the market benefit from our broad range of products including glue laminated timber, pine framing and supporting design software.
Importantly, we credit our success to the passion of our people. We were founded in 1882 and today remain a family owned business that trains and employs over 650 hard-working Australians.
Do it right. Ask for Hyne Timber.
For further informaiton visit www.hyne.com.au
Independent Hardware Group (IHG) is the largest channel of independent home improvement and hardware operators in this country and is integral to the continued growth of the independent market.
Established in November 2016, IHG is the combined entity of Mitre 10 and Home Timber & Hardware group networks and brings together over 700 'bannered' stores and 1000 'unbannered' independent stores. We are committed to helping independents thrive in their respective communities.
Our culture is built on being a low cost and transparent business partner to our members and our suppliers.
Our trading terms package is designed for independent members to thrive in their respective markets and stay ahead of the competition. Our rebates program is the most powerful component of the IHG model. We work with you to maximise the return to your business.
For further information visit www.metcash.com/our-businesses/hardware
Mass Products Pty Ltd is an Australian based global distribution agency for the world's most innovative industrial and safety solutions.  Establishing ourselves on the beautiful Gold Coast 5 years ago, we are already proving to be the industry leader in concepts, innovation, modelling and fabrication.
We are committed to establishing strong relationships with our valued clients and pride ourselves on our extensive industry knowledge and robust range of products, providing solutions both nationally and internationally.  Our product range includes Safety Grates, Italifters, Halliday Products and our latest innovation, Roadpod, a complete transportation system.  We also offer services including metal fabrication, 3D modelling and custom projects.
For further information visit www.massproducts.com.au
OneFortyOne is a leading Australian wood products business producing and distributing a large range of Timber products from our sawmill located in Mount Gambier, South Australia. Our products include a wide range of Structural Framing Timber including Termite resistant pine framing which carries a 25 year warranty against termite attack, this coupled with a wide range of H3 LOSP Treated Outdoor & Decking products and Roundwood Creosote Treated Rails & Posts solidifies our value proposition.
Our sustainably managed and renewable plantation resource means that you will be using the most environmentally responsible building material. Our Plantation is located within the Green Triangle region and as reflected in its name, it is one of Australia's major forest regions.
It is the largest softwood plantation in the region, comprising more than 80,000 hectares of Pinus Radiata. Sustainable forest management epitomises the very ethos of OneFortyOne, our estate and our management practices are recognised as being best practice, and that endorsement is sealed through our independent certification to the Australian Forest Certification Standard (AS 4708-2013)
For further information visit onefortyone.com

Pinewood Products is a family-owned manufacturer of quality treated pine products, servicing Australian merchants, wholesalers and larger contractors for over 30 years. Located on the Gold Coast at a historic local sawmill site, Pinewood Products are a team of 28 including tradespeople, an amazing admin team and a haul of delivery trucks to support our clients all over Australia.
Jason and Mike are renowned industry experts and the proud owners of Pinewood Products, building the business from their Gold Coast facilities since 2007. As the company's directors, Jason and Mike believe in a people-first approach, ensuring their team not only have the utmost safety and training at their facilities – but also love getting up each morning and heading to work with the team.
Also located in Sydney, Pinewood Products is your go-to place for finding high-quality wholesale timber products in Sydney. Whether you're looking for standard or custom packaging, dunnage, simple timber for sale Sydney, or anything in between, we'll have your back.
We've been in the business for well over 30 years, perfecting the manufacturing process of quality treated pine products and ensuring the utmost satisfaction of each and every client. We'll be your reliable partner and provide you with products of the highest quality.
For further information visit pinewoodproducts.com.au
Programmed Timber Supplies (PTS) is a privately owned Australian timber processing and distribution company based in Western Sydney.  Established in 1999, the company has celebrated 20 successful years of working with customers to reduce their costs and increase production by moving costs up the supply chain.
PTS are a unique, innovative business and have invested in the latest high tech equipment and software to allow us to re-manufacture otherwise under-utilised wood fibre turning it into fully fit-for-purpose components for a variety of industry sectors including furniture, F&T and packaging.  Programmed Timber Supplies utilizes Australian grown plantation softwood from all the national forestry estates, so not only is continuity of supply assured but aligning various regional fibre attributes to the final component is achievable.  They are committed to utilizing wood fibre with absolute minimum waste.
Over the years, long term customers have placed their trust in their reliable product delivery. PTS supply some plants over 4000 components per day, others with 1-2 packs per week. The supply is programmed and planned to provide a just-in-time delivery option and to ensure that customers avoid either over-stocks or stock outs.
The value PTS bring to the relationship with Frame and Truss customers is a programmed supply of pre-cut product enabling flexibility to increase output, in many cases without need for capital expenditure, and also to scale up and down as the market dictates.
For further informaiton visit www.ptimbers.com.au
Stora Enso's Wood Products is a market-leading provider of innovative wood-based products for construction and interior usages. Our product range covers all areas of urban construction including massive wood elements and housing modules, wood components and pellets. We offer a variety of sawn timber goods. The division has more than 20 production units in Europe and operates globally supplying high quality timber to the Australian Frame & Truss industry.
The timber division's solutions are geared to address high demands with regard to safety, quality, design and sustainability.   The division is also developing processes, methods and tools to deliver added value to customers including combined e-services that improve availability, flexibility and quality.
For further information visit: www.storaenso.com
The Tilling Group is an Australian owned group of companies and a proud Australian manufacturer.
We are Australia's largest wholesaler of Engineered Wood Products including the SmartFrame range of Timber I-Joist, Laminated Veneer Lumber and Glued Laminate Beams.
Our SmartFrame Design Centre provides comprehensive support for our products and services, including our own proprietary software for engineered floor and rafter systems, comprehensive design and installation guides developed in-house for all our products, and engineering support for lightweight timber construction solutions.
Our range of architecturally inspired solid timber lining and cladding products are manufactured on site in Melbourne.
For further informaiton visit www.tilling.com.au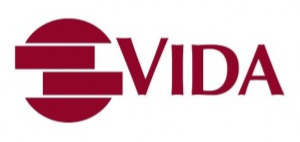 VIDA Wood is a global supplier of Scandinavian softwood. VIDA mainly exports MGP 10/12 to Australia. All VIDA's sawmills are focused on structural timber. Through planing, cutting to exact length, strength grading and impregnating, there is a great deal of value adding at all the sawmills.

VIDA Wood Australia is headquartered in Brisbane that includes a full scale distribution and service staff. VIDA Wood Australia also carry stocks in Melbourne, Victoria.
In all these locations VIDA can offer their local customers a unique wide range of structural timber products, mouldings, battens, tongue and  groove boards, floorings, DAR boards, stair case material etc.
For further informaiton visit www.vida.se/en/vida-wood
VTW Australia was established in 1988, servicing timber merchant, frame and truss manufacturers and specialty markets.
VTW is a family owned and operated business and it is proud of its ongoing involvement in the timber industry dating back to 1957.
VTW imports product direct from the producer with long term supply agreements in place to ensure we meet market expectation in terms of supply and price.
VTW currently import product from Europe, New Zealand and South East Asia as well as supporting our local producers.
For further informaiton visit www.vtw.com.au
The Wurth Group is known as a world leader in our core business – the sales of assembly and fastening materials.
Established in 1945, the Wurth Group has been consulting and supplying construction customers with high quality German products and innovative service solutions in over 80 countries worldwide.
Wurth Australia services all trades in the building and timber industries. We are proud to provide high quality, locally accredited products to general builders, construction sites, carpenters, joiners, electricians, window makers, plumbers as well as shop fitters and kitchen manufacturers. Wurth Australia's innovative and technologically advanced systems and product solutions can optimise productivity and profitability for your business.
With more than 450 Sales Representatives located across the country, we are committed to delivering over 15,000 global leading products Australia wide.
For further information visit www.wurth.com.au