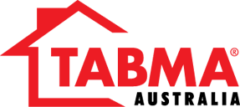 In 2014 Richard Branson stated "Train people well enough so they can leave, treat them well enough, so they don't want to."
Let's explore the first part of that statement. The second half I will leave to you and your business management.
Training has always been central to success in ensuring people can do the job that they are employed for. Even if you employ a highly experienced person for a particular position, they will still require training in your business' operations and unique processes. This is amplified for new entrants to the industry.
Let's look at training wholistically.
Training can be formal or informal. It can be adhoc or a documented and recorded program. The trainer can be a veteran of the industry who has been doing the job for many years and has been training all new entrants on an as needs basis, or they could be an experienced operator who has themselves undergone training in how to train.
For many years training generally was informal. There came recognition of the value of formal training and issuing of qualifications and in 1991 THE Australian National Training Authority was established giving rise to the Vocational Education and Training (VET) system as we know it today (see here for a summary of the history).
Since then the value of formal training has been recognised and entrenched in the Australian education system. The Australian Qualifications Framework (AQF) establishes formal qualifications from Level 1 (Certificate 1) to Level 10 (Doctoral Degree).
Young people are taught the value of the AQF and the importance of gaining formal qualifications. The benefit for them is in the transitions from one level to the next, allowing a student to progress from a Cert III to a Bachelors Degree, gaining credit for previously completed training along the way where courses align with one another.
They understand that formal education qualifications improve employability. They demonstrate to the industry that they have developed the skills required in the job and demonstrated competency to a qualified assessor. The qualifications set students on a path where they can, if they choose to, continue their education and continually improve their employment opportunities and income potential.
In the Frame & Truss industry there are two core formal qualifications that set new entrants to the industry on this path.
We'll take a quick look at these qualifications and the career paths they can provide.
The Certificate III in Timber Systems Design provides trainees with the base skill and knowledge to become an Estimator/Detailer (Designer is an all-encompassing name for these two roles). The course provides knowledge in using CAD software, wood products, interpreting plans and quoting (see training.gov.au for the course outline).
This qualification leads to the Certificate IV, providing a higher level understanding of the technicalities of the job. From the Cert IV the student may progress to higher design qualifications or gain qualifications in leadership or business, depending on their career direction.
Certificate III in Timber Frame or Truss Manufacture provides skills and knowledge in the efficient manufacture of frames and trusses using the various equipment required in the role. This qualification ensures that students are soundly trained and assessed thereby producing a quality product safely and to specifications (see training.gov.au).
Graduates of this qualification can progress to other construction or across to leadership or sales qualifications.
The benefits to you and the industry of formal, accredited qualifications are immense. As skills are developed and recognised, people develop engagement for the job and the industry. Given the opportunity to grow and develop their career benefits and their contribution to the industry becomes invaluable.
Bringing this back to Richard Branson's famous statement, developing and training people so they become valuable to the industry and could leave is essentially part of treating them well enough so that they will not want to leave. Your commitment to your employees is shown, in part by your investment in their careers.
As industry embraces the formal qualifications and they are seen as the required norm a process of annual intakes and continual training will ensure that the industry maintains constant new entrants who grow and develop to become the leaders of tomorrow.
If you would like to know more or discuss your individual business needs please contact me anytime.
This article was written by Peter Anderson, GM of Group Training at TABMA Australia – Apprentices & Trainees.