When it came time again to prepare an article for this Newsletter, Kersten suggested –
"It's tough times so any good news stories would be great along with images. Maybe an overview of your recent trip with photos"
So, here we go.  Each year, for the past 4 years my wife Sally and I have used part of our annual leave and participated in fundraising for research for the Cancer Council by participating in an outback car Rally called MysteryBox.  To date, we have raised about $30K.  The "Mystery" part of it is because we start at a known location and 5 days later, we return to the same location – but we have no idea where we are going in the interim.  We have done rallies from Dubbo, Mildura, Byron Bay etc and this year it was Rockhampton.  We also had tickets to attend the Big Red Bash musical festival in Birdsville, so thought "let's do the Bash, then a road trip to Rockhampton, do the MB Rally and then head home" – 6 weeks in total.  The catch was our rally vehicle is a 2WD 32yo VW T3 Transporter Bus as there are strict criteria for the Rally.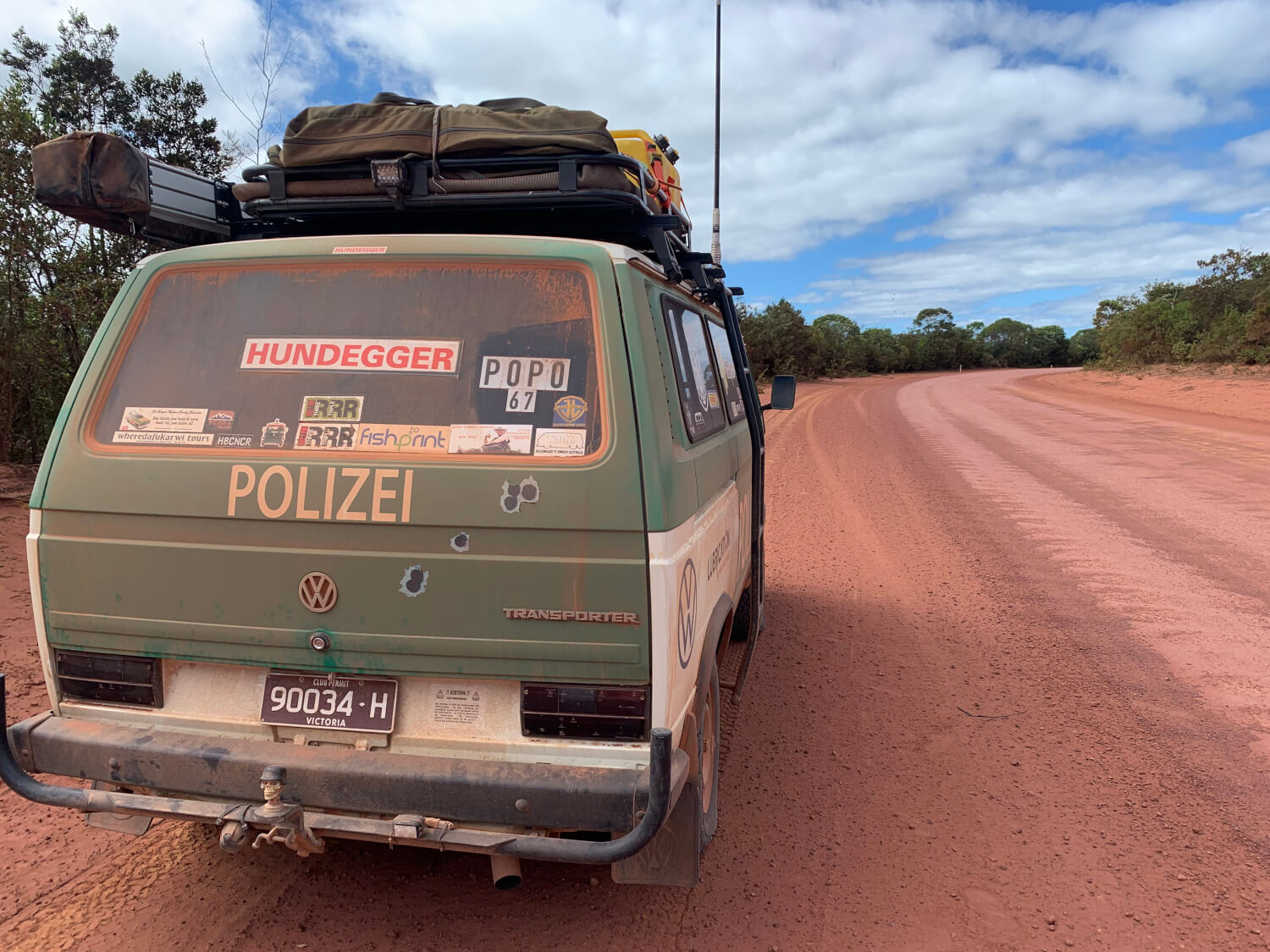 All started well, we left Melbourne on June 28th, two days and less prepared than we had planned, but if we didn't leave then as COVID was descending everywhere, we thought we would never get away at all. Lunchtime the next day, we crossed into Queensland at Hungerford and gratefully enjoyed a beer and a Parma at the Royal Mail Hotel in Hungerford. It was an enormous relief, knowing the next 6 weeks we would be travelling around QLD before heading home.  Whilst is seems incredible now, we had a fantastic time at the Big Red Bash with another 9700 other people then headed off on a staggered trip North to Burketown.  Visiting some iconic towns and pubs on the way, we spent four days in Burketown – enjoying a sunset balloon flight over the clay pans on the last evening.  As we prepared to depart Burketown, an email came through that the rally was cancelled due to Covid.  The 2020 event was cancelled for the same reason, so we were pretty devastated to have it cancelled again.  However, we rejoiced that at least we didn't need to be home in Melbourne for another three and a half weeks, the weather was wonderful and so we got out a map of Queensland to select another destination. Five minutes later we said "let's go there..!" – both pointing to the tip of Cape York.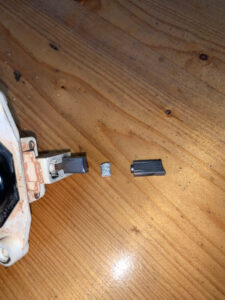 And so, we did.  I think we were one of only a few 2WD vehicles there and pretty certain we were the only ones there with five minutes of planning. Whilst we had not prepared for a trip to "The Tip" we were prepared for a MysteryBox Rally, so had tools and a few spares with us.  Without making this story to long – the short story is that we made it to the tip, met so many wonderful people – many of whom approached us and asked about the car and pulled cash from their wallets to donate through us to the Cancer Council.
Being "prepared" paid off when the voltage regulator in the alternator failed.  Not many 32yo Bosch Alternator regulators lying around, but I managed to keep us going with a sheet of aluminium foil, squeezed into a little solid block with pliers and wedged behind the regulator brush.  Though we managed to source a spare regulator in Cairns, I wanted to get home "under our own steam" so to speak, so didn't fit the new regulator.  We ended up driving 2700kms on that little block of aluminium.  We qualified for a transit pass to cross NSW on the way home and avoided people and places as we did so, getting home on the Friday night with the weekend to get used to Covid Locked Down Melbourne again.
I won't bore you more with all the people, places, food, beers, sunsets, beaches, walks, beers, sunrises, swims, river crossings, beers we enjoyed on the trip (and a fair assortment of Gins, Kersten).  We enjoyed 40 days, 10,700kms of good times. (And one sheet of tin foil).  It was sobering to see the impact a reduced workforce and fewer tourists were making due to Covid, but it was wonderful to get a renewed perspective on the size of this wonderful country we live in, the diversity of the terrain, the open friendly warmth of its people and the diverse opportunities and freedom to choose and enjoy life. 
Thanks to our sponsors for supporting the Cancer Council – Hundegger, Lubrication Engineering, Volkswagen and many others.
If you are interested, you can follow the journey on: www.facebook.com/Das-PoPo