In February, at the Multinail Australia Conference, I had the pleasure of meeting Mark Steele from Ontario Truss & Wall in Ontario Canada.  Mark approached me following my presentation as he was blown away with FTMA and expressed a desire to have something similar in Canada.
Mark and I spoke in length on a whole range of issues and I was particularly impressed when he told me that his father had recently invested in a Big Paint Job of their facilities their employee's wellbeing.
Mark explained that they pained the walls of their main production in a bright white and yellow to provide a high visibility work area and simply to cheer things up from the traditional drab factory atmosphere.
In reviewing everything they did for maximum production, they thought a happier looking factory would make for happier employees, and customers will be more impressed. They also painted the floor with Blue epoxy paint and found that this was a big mistake as they did not anticipate how slippery the paint would be and how much the Blue colour would show the dust.
They quickly did test patches with silica sand added to the paint in various amounts and found the right balance of grip vs roughness and then re-painted the areas where employees walked with a grey epoxy with the sand to solve the slipperiness and dust showing problem.
Outside the plant all the steel bins, stacking tables, miscellaneous equipment and just about everything else that looked shabby was painted.
All this painting was done by an industrial painting contractor for a bunch of money.  They feel it was a good investment as they now are cheerier and far more professional looking to our employees and customers.
Ontario Truss & Walls also recently built a new lunch room with free coffee, a flat screen TV, vending machines and a new refrigerator as well as a completely remodelled washroom.
They felt that all these improvements help in accuracy and safety because visibility improved as well as contributing to employee retention because it became a nicer place to work and showed that, as a company, they take pride in their operations and products.
Mark said they are not quite done yet, as they are going to add a large company logo and a big Canadian Flag to the walls for pride in company and Country.
While their accountants can't directly measure the results, we just like coming to work better and our employees and customers have also recognised the improvements and are feeling the benefits.
Mark said he is happy for people to follow up with him if they have any further questions.  If so, please email him at markalexsteele@gmail.com
If you wonder if this is for you, take your entire family to work, have them walk through, eat lunch and go to the bathrooms and ask them if they enjoyed the experience, if not, it may be time for a paint job!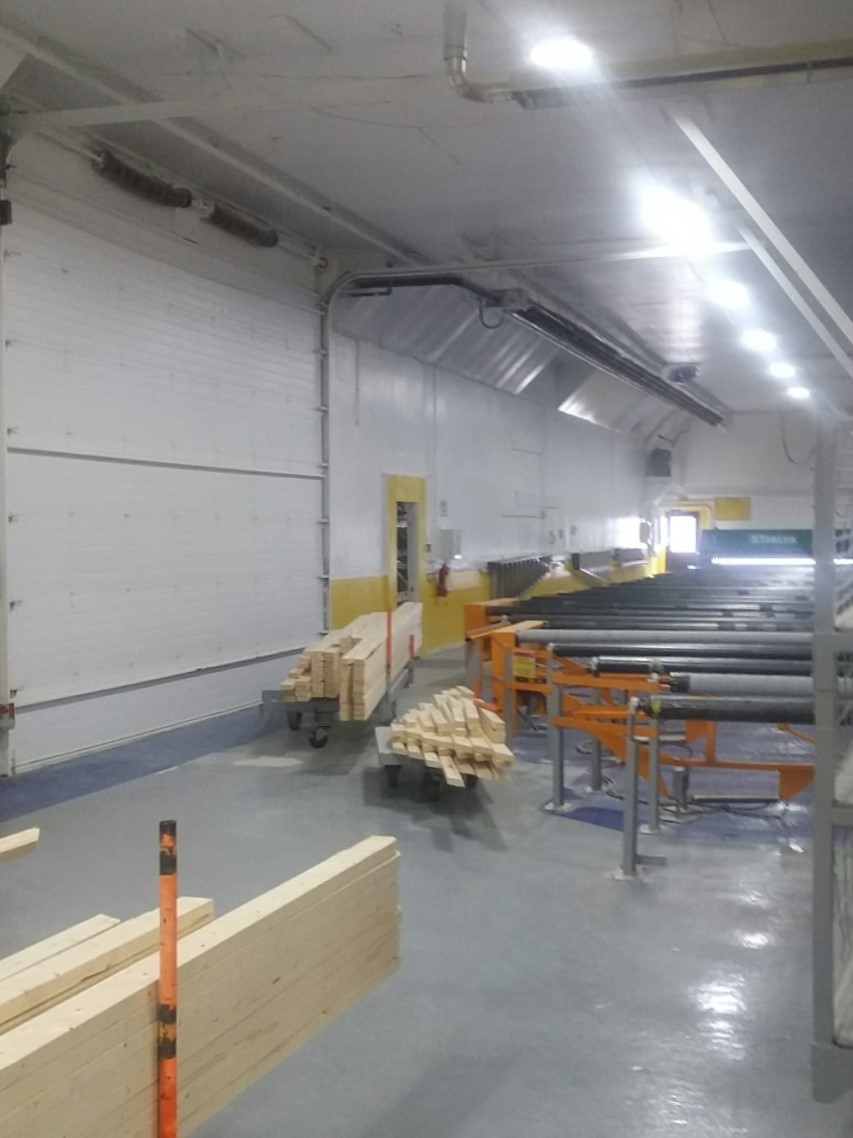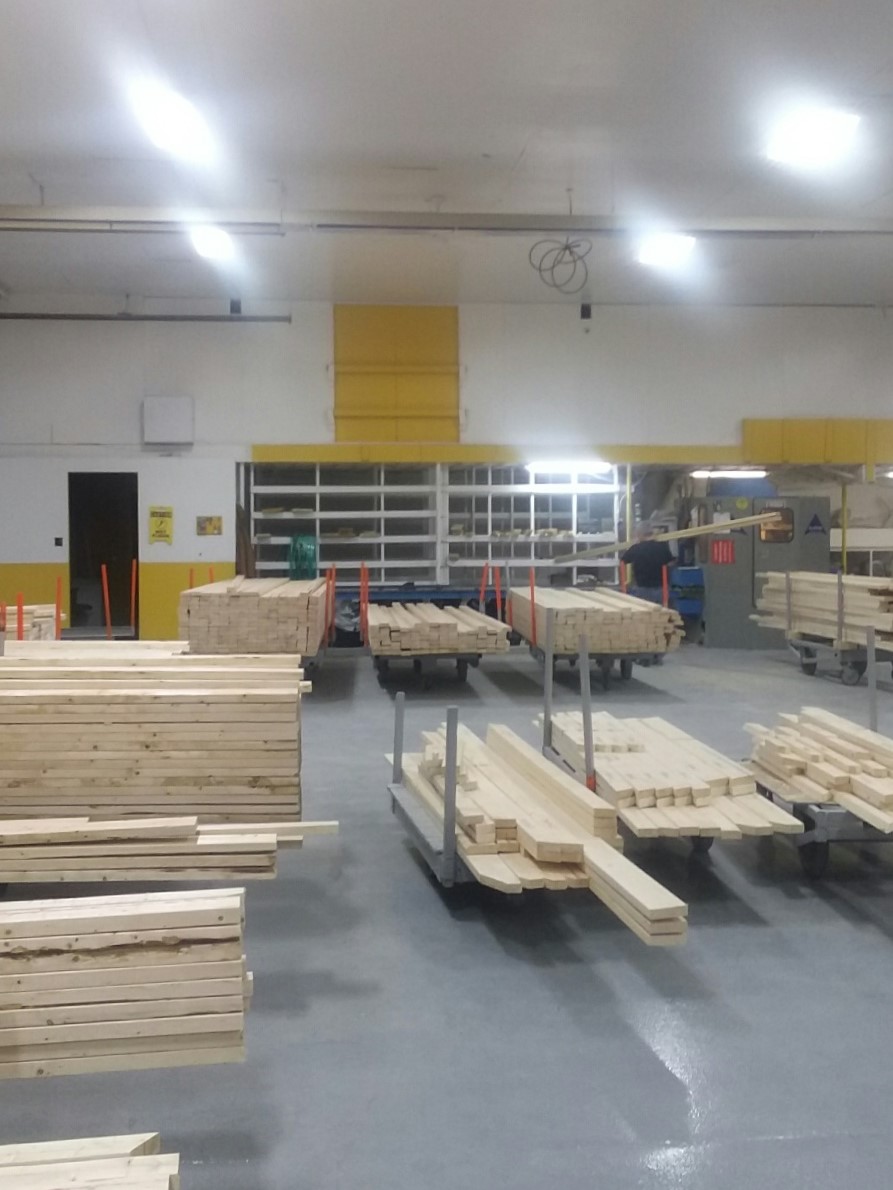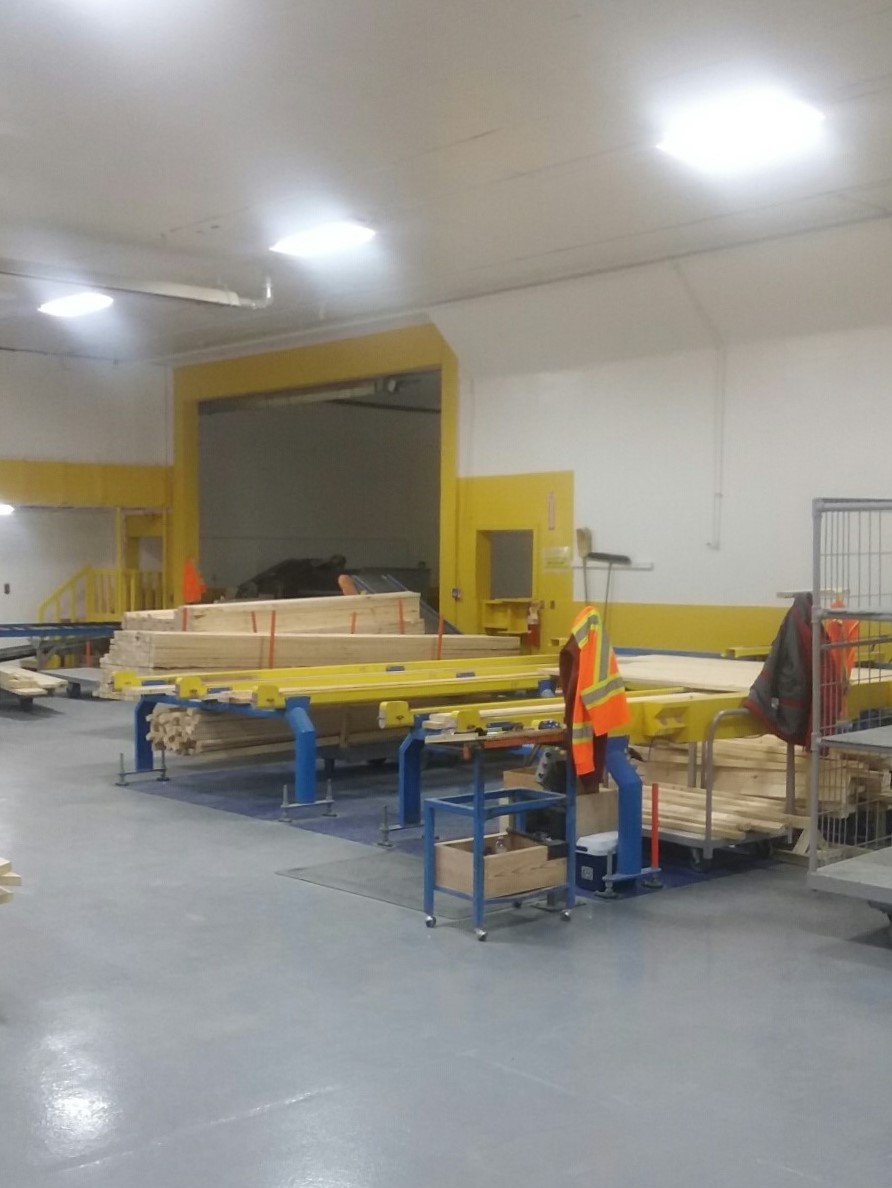 Alpine Truss in Wangaratta, Victoria has also seen the benefits of brightening up the workplace.  Over the Christmas period they painted floors which made the environment much more lighter and pleasant to work in.  George said he has found the staff more enthused in keeping the facility cleaner which leads to a safer happier work place and after the feedback he will be doing the same in the wall frame factory during the next break.