One of our favourite things about the Carbon Warrior brand is that it opens the door to a conversation. I haven't worn the Carbon Warrior t-shirt without being asked by someone 'What is Carbon Warrior?', whether it be at airport security, visiting fabricators or simply at the pub, people are curious.
A great example is from FTMA Board Member, Andrew Nguyen of Timber Truss Solutions, who has signed up to the Carbon Warrior Partner Program and using the logo on the side of his deliveries.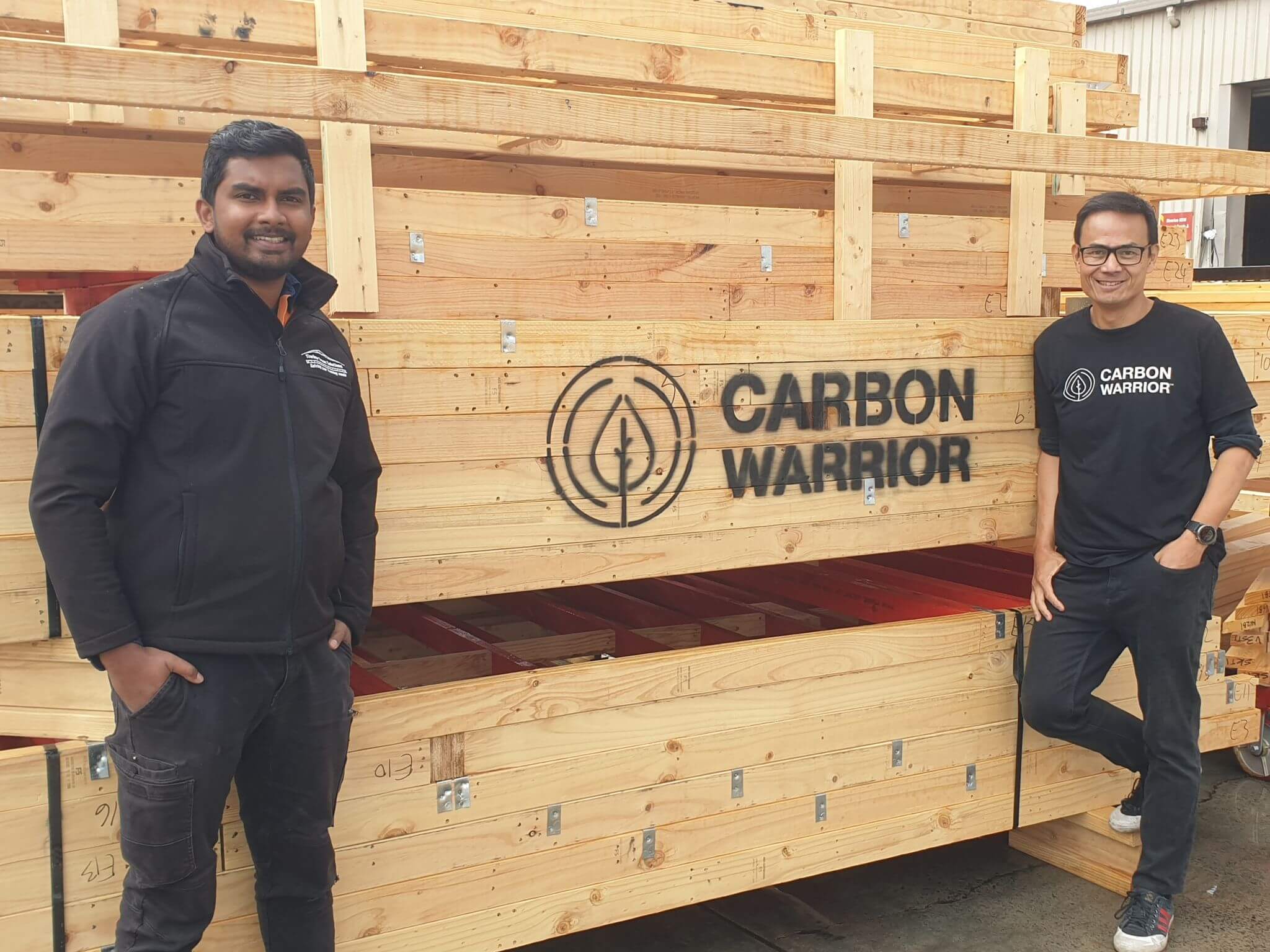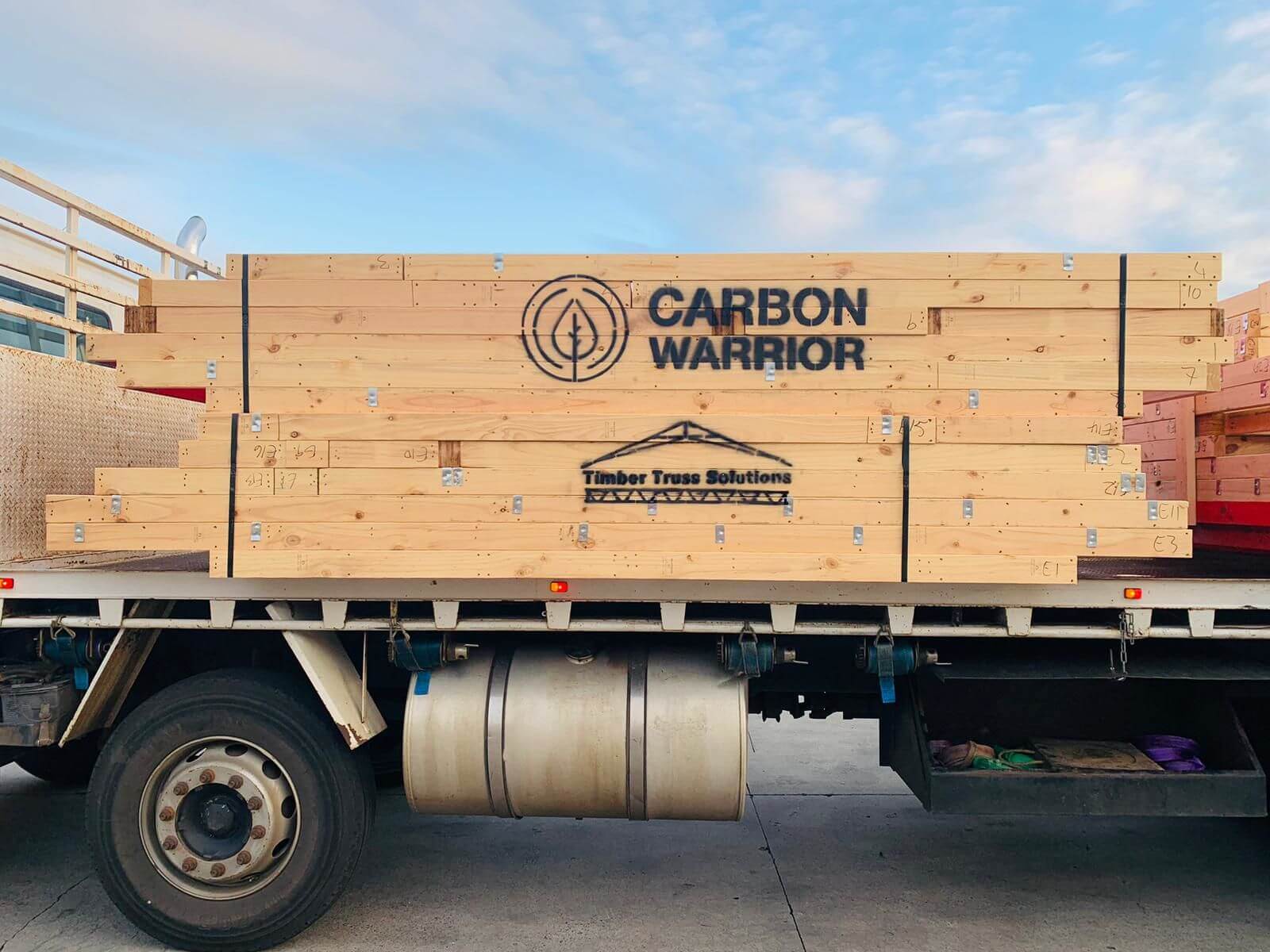 On one of the first deliveries, builders stopped the driver to ask 'Hey, what's Carbon Warrior?'. It was a great lesson, as the driver wasn't quite equipped to answer the question, but since Andrew has spoke to his staff about the Carbon Warrior program and now, they all identify as proud Carbon Warriors and recognise the role they are playing in the fight against climate change.
When lobbying in Canberra recently, one senior advisor summed it up perfectly, 'People not only want to know what Carbon Warrior is, they see it and want to know how they can become one!'
So, if you are a FTMA Member, what are you waiting for? Sign up to the Carbon Warrior partner program and start a discussion.
To help you with that discussion, the Timber Framing Collective have created amazing resources that you can access and download for free, including fact sheets and brochures.