I couldn't think of anyone better to open the FTMA Australia National Conference than one my long time mentors, Kate Carnell.  Kate not only has a long understanding and passion for our timber supply chain, but understands family businesses which is the basis to our industry.
Kate's presentation showed that there is amazing support and programs to support small businesses such as the Business Council of Australia's Supplier Payment Code which is all about taking a big stand for small business in an area we all know too well can make or break a business.  We encourage you to check out their program.
It was reassuring that the Federal Government was well aware of the impact the Banking Royal Commission is having on investment and how that can affect businesses and they were encouraging the creation of a private sector owned Business Growth Fund that would provide longer term equity funding to small businesses.  Again we encourage you to keep on top of this by checking out this link.
There are only so many hours in the day but some of the tools that Kate alerted us to such as the Xero Small Business Insights webpage gives live updated information on small businesses and is something you might want to set as a favourite by visting here.
It is so important to stay on top of who you are providing credit to and again, it was reassuring to know that new legislation was being proposed to combat illegal phoenix activity to stop Company Directors transferring company assets that affect creditor payments, backdate resignations to avoid liability or leave the company as an empty corporate shell to avoid payments.  This is why FTMA Australia strongly urges fabricators to explore the great deals being offered by Creditor Watch for FTMA members that ensures you are well aware of any changes directors make and so you can ensure you are dealing with credible companies.
From an FTMA Australia perspective we were extremely happy to know we are doing the right things for our members when it comes to correct Credit Application forms ensuring you are covered with PPSR and have access to all the right information which we proudly provide you.
Kate is an inspirational woman that has achieved so much in her life time and I thank her for taking time out of her busy schedule to officially open the FTMA Australia Conference and to give us an update on how her office can help small businesses.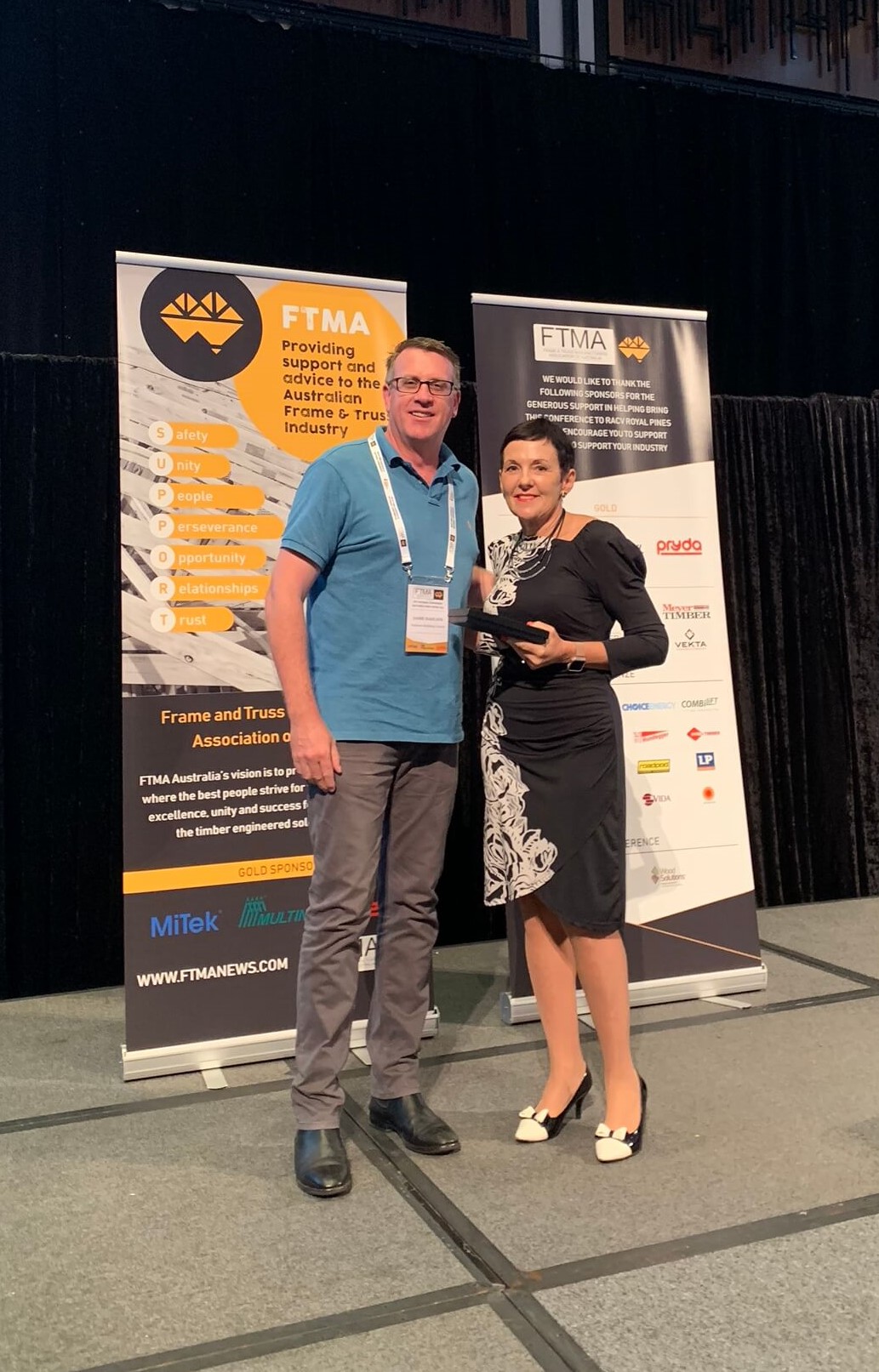 FTMA Australia Chair Jamie Dahlsen
with Kate Carnell, ASBFEO
To view and download Kate's presentation please click on the link.