This piece was written and provided by FTMA Supporting Partner, Independent Hardware Group.
After 3 years of absence, The Independent Hardware Group (IHG) finally met face to face at the recent Expo 2023 on the Gold Coast from February 6th to 8th.
Themed 'Consumer First' this year's expo focused on putting the needs of the consumer front and centre. Special guest included Doug Jones, CEO Metcash Group, who was excited to attend his first expo. Together with board Chairman Peter Birtles, they were warmly welcomed by over 1600 delegates in a filled auditorium. During the Business Session on Tuesday 7th February, IHG's executive team spoke about their strategy objectives across merchandise, operations and marketing.
IHG Chief Executive Officer Annette Welsh said, "We have a wonderful heritage championing successful independents and we have developed strong relationships with our suppliers for over 60 years. Together our businesses turn over $4.4 billion annually throughout 730 stores nationally."
"Under our bannered businesses of IHG and Total Tools, we have the largest network of hardware stores across Australia and established a real strength in regional towns. We have over 1000 independent businesses that we support through the AHW model," she said.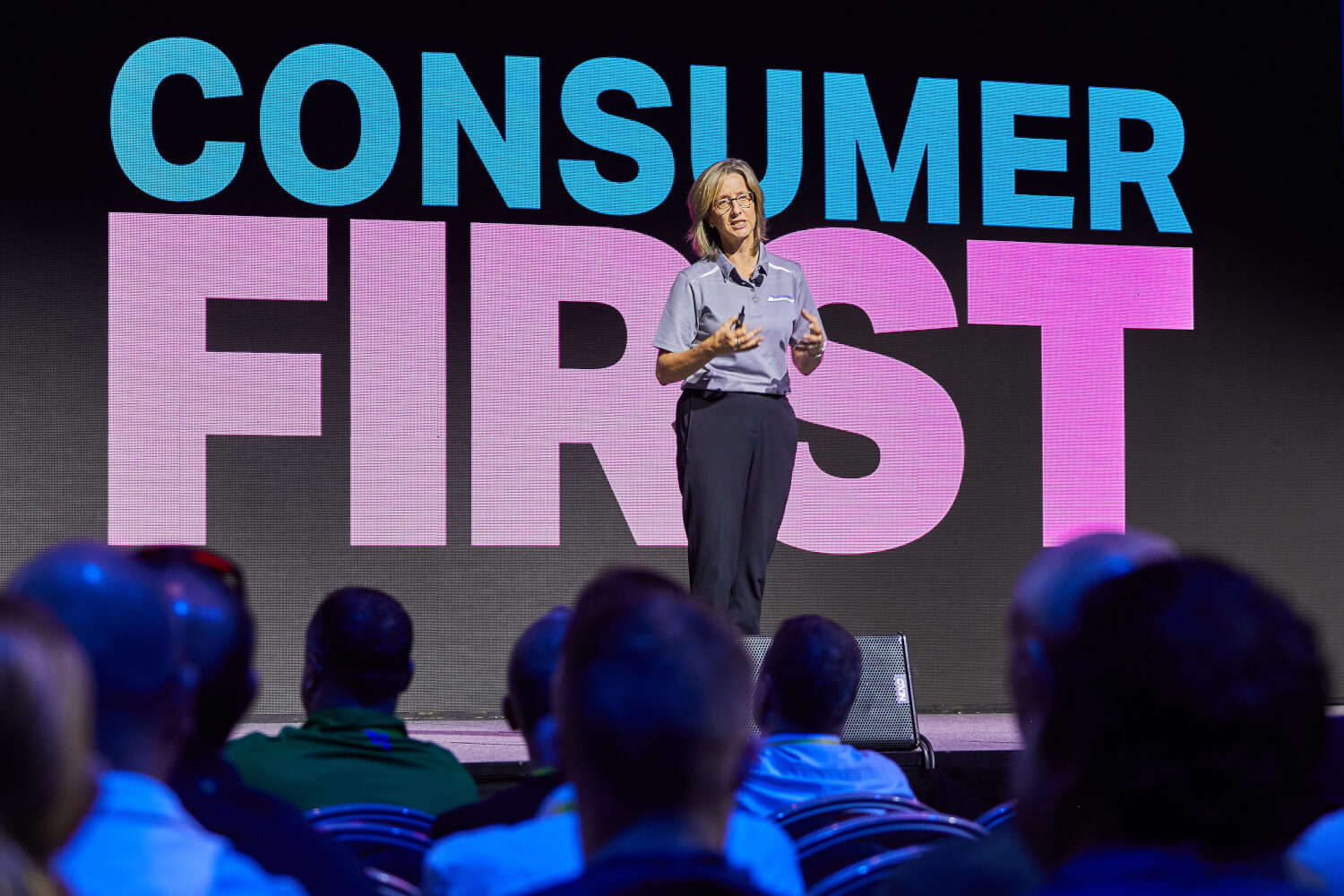 IHG also invited keynote speaker, Simon Griffiths, Entrepreneur and Co-Founder and CEO of Who Gives A Crap. This social enterprise continues to sell ethically made toilet paper aimed to change consumption patterns and raise funds for sanitation projects in developing countries.
There are many similarities between this social enterprise and the IHG business. From unprecedented growth over COVID-19, to adopting a challenger brand mentality as IHG have done with The Other Hardware Store campaign, which used shock tactics last year and saw sales reach $15 million. General Manager of Marketing Karen Fahey reminded members of the importance of executing the campaign at every level. "We need to be memorable and you can expect a cheekier tone from us going forward because we need to call out why we are a better choice."
Business Manager of Trade Operations, Brett Martin says, "The common theme during the business sessions was the investments made into multiple solutions to grow market, deliver efficiencies to business. For me it's all about finding that fine balance between reducing costs, growing sales and making it stick for the consumer."
New products and solutions are also part of IHG's strategy. Over recent years, IHG's 'Whole of House Strategy' proved successful with the group now running 11 frame and truss models along with five Design 10 showrooms showcasing a selection of kitchen and bathroom accessories and appliances, as well as flooring and cladding.
Brett says, "Alongside the success of the 'Whole of House' strategy, IHG also completed its new distribution centre in Ravenhall, Victoria last year.
Moving forward IHG believes that success will come from designing specifically for the consumer within a local area.
Brett Martin
Business Manager – Trade Operations
Independent Hardware Group | 19 Corporate Drive Heatherton Victoria 3202
P: 0419 734 178| E:  brett.martin@mitre10.com.au