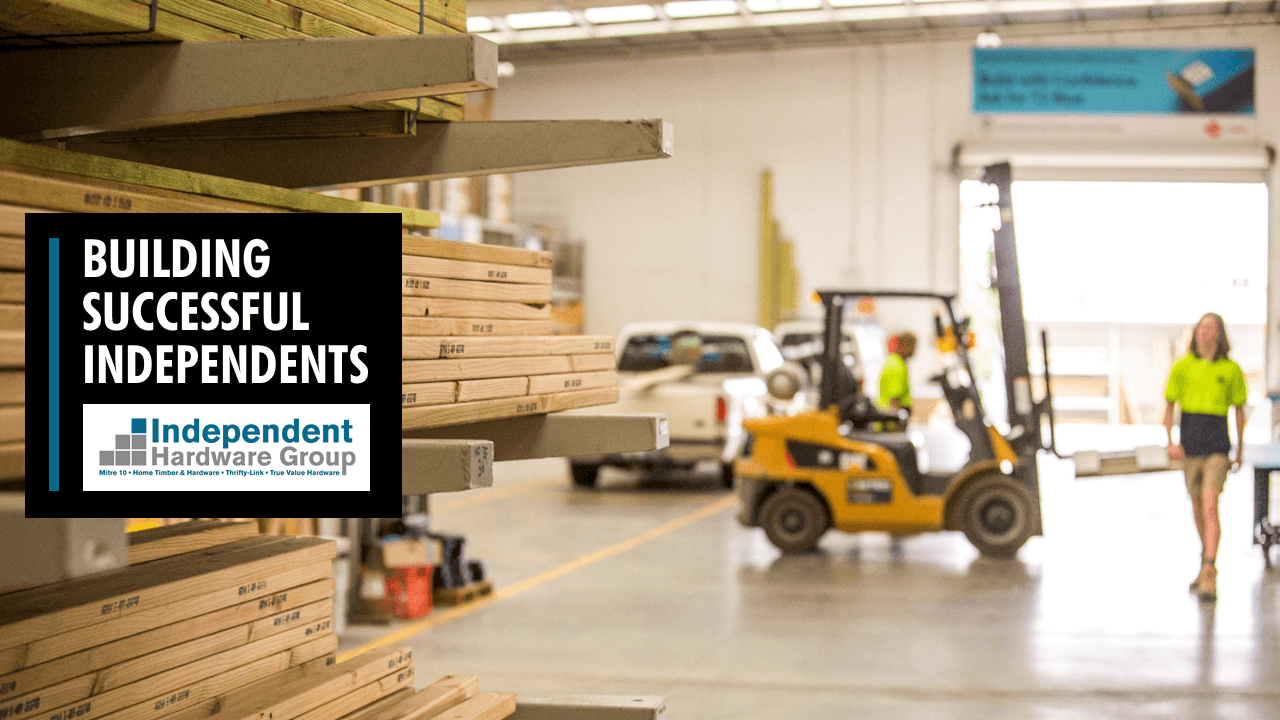 Let's be frank, there is nothing BAU about any part of your operation at the moment.
The housing and renovation boom has been well documented, driven by government stimulus to support our industry and shore up the economy. It's a similar growth pattern globally and unfortunately, no market was sufficiently prepared for increases as dramatic or sudden as we've seen. The consequence is our entire industry is facing a highly unpredictable market, as well as the stress from ongoing lockdowns, heightened demand, supply shortages and home-life responsibilities all taking a toll on many work crews. And who said 2021 would be smooth sailing versus the challenges of 2020?!
Under the AHW model, Independent Hardware Group (IHG) is focused on supporting our timber and fabrication specialists with reliable supply and B2B support and keep your business future-proofed as we ride out these bumps.
How? By focusing on what's most important to your trade business – access to the widest network of supply and products, collated buy opportunities, financial reward for your loyalty and volume and, importantly, tools that lower your business costs.
We are proud to have been a trusted partner to the Trade for decades. Here is two members' perspective on why they joined our AHW trade model
They know Trade – it's a big part of their business. The best part about being connected to IHG is that I maintain my independence, I still make my own decisions on supply but with the benefit of their buying power and picking up on their deals. Using their chargeback program also takes cost out of my business, all the supplier accounts come through on one statement. Saves me time and money.

– Michael Read, Timber Systems Manager – K & B Timber and Hardware SA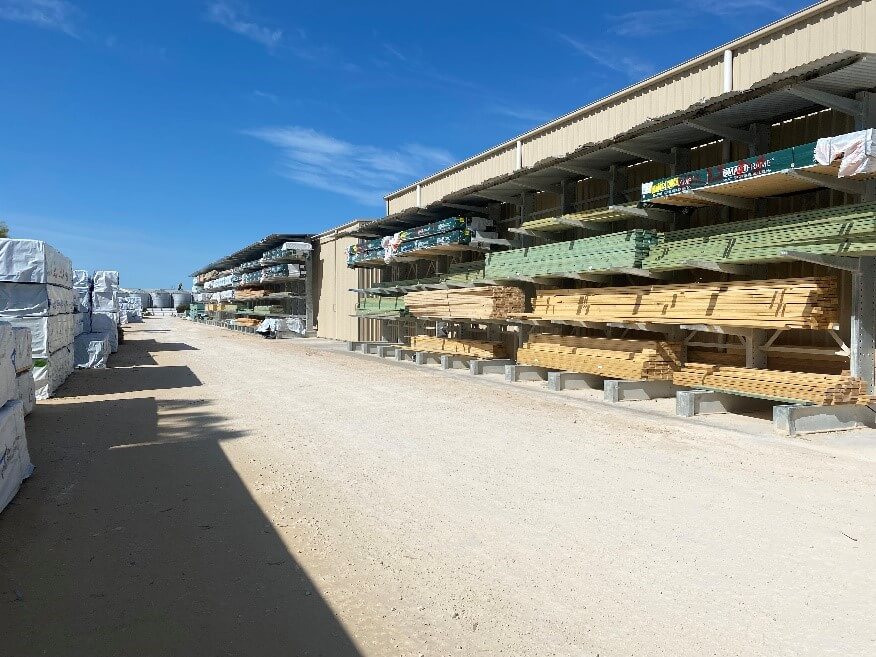 Oz Build aligned to IHG for a number of reasons. 1. In order to compete in our "Trade market" we needed improved buying power. Initially we were using IHG as a one-stop-shop for hardware but it didn't take long for us to move the bulk of our purchasing over to IHG. It opened our eyes to a new range of suppliers and products that as an independent business we could not have hoped to access or purchase from at competitive rates. It has allowed us to grow our business under one account; 2. Purchasing through the group is easy and streamlined, we hardly needed to change our systems at all. The one end-of-month statement ensures all rebates and purchases are collated and reconciled with ease; 3. Remaining independent and unbranded was important to us – the IHG model allows us to do this easily. We don't need to carry stock we don't want to BUT we get the opportunity to be part of Collated buys and deals that will benefit both us and our customers. We get great trading terms and are rewarded for buying under supplier agreements – something that a single business does not get a lot of access to; 4. They are good people that are interested in supporting and helping you grow your business. They are pro-active with opportunities and are very approachable, from an "Independent's" point of view this is very important.

– James Marriot, General Manager – Oz Build Materials QLD
SO WHAT IS AHW?
It stands for Australian Hardware Wholesalers and is a supply avenue for the truly independent timber and fabrication business. IHG has a legacy of supporting family-owned businesses and protecting the long-term viability of the independent trade sector. We leverage the $4.0 billion buying power of our large format Trade Centres and Frame & Truss partners, alongside our network of 730 Mitre 10, Home Hardware and Total Tools stores.
This scale gives us the ability to tailor a solution specifically for unbannered trade operators under our AHW model.
An AHW trading account gives you the flexibility to manage your business/brand independently but with B2B support, supply solutions and rebates that comes from being a part of Australia's largest independent trade group.
1. RANGE & SUPPLY
From foundation to fit-out and everything in between, we make it our business to know our members' business with support you with supply at every stage of the house build. This includes pre-fabrication and supply & install solutions to help every Trade operator align with the expertise and grow the partnership you have with your builders.
We call it a true Whole of House solution – a complete trade product solution to support your business, and your Builders.
A vast portion of our $4.0 billion sales is driven by timber and building supplies. This scale firmly positions IHG as Australia's largest timber merchant with large timber purchase volume year-on-year
We are proud to currently supply 21 Frame & Truss operators across Australia in excess of $60 million in timber and building products to this network.
Members also gain access to long-term strategic alliances we have formed with key trade players including One Forty One, ITI, Hyne, Timberlink, AKD, Dindas, Tilling, James Hardie, CSR, USG Boral, Boral Timber, Paslode, Senco and Hume Doors.
2. REBATES
IHG rebates are the most powerful and lucrative component of our trade model and a true point of difference to other buying groups. Leveraging our $4.0b scale and our trusted supply partnerships, we're able to provide a low-cost and transparent model that rewards AHW loyalty and volume. We work with you to maximise your return.
Over $87 million was returned to members last financial year – that is the value of belonging to the Group.
Group Discount– volume rebate paid off supplier invoices
Settlement Discount – volume rebate paid off monthly statement
Trade Volume Rebate – loyalty incentive for every trade purchase paid twice yearly.
Gain all the benefits of reliable trading terms and business support while maintaining your true independence. Win win.
3. LOWERING YOUR CODB
While you invest in the latest design and manufacturing techniques, we support your business with services that help you work smarter, not harder. In an increasingly fragmented market, IHG is here to help independent businesses eliminate costly administration and identify efficiencies that can fuel your long-term profitability.
No joining fees
One single Chargeback Account – access to 1250+ suppliers (30-60 day terms)
One single monthly statement for all purchases
Access to Groups Deals & Services eg. Fuel Cards, Credit Cards, Insurance, Telstra, Energy
24/7 access to your online ordering account
Customer Service Team – IHG Hub 1300 880 440
AHW – SUPPORT WHEN AND WHERE IT MATTERS.
A reliable business model that supports your local trade heritage and relationships with the backing of Australia's largest independent trade network.
If you would like to discuss how we can add value to your business, contact me for a discussion today.
Brett Martin
IHG Trade Operations Manager
P: 0419 734 178