This piece was written and provided by Alares
November saw an increase in insolvencies back above pre-COVID levels.  This follows a sharp drop in October, that may prove to be a one-off respite.
As 2022 draws to a close, the elephant in the room remains the ATO.  All eyes in the new year will be focused on the ATO and how aggressively (or not) they pursue outstanding tax obligations.
Elsewhere, the major banks (and credit providers more generally) remain active in their Court recoveries.
Key highlights:
November insolvencies back above pre-COVID levels.
The ATO is still yet to meaningfully ramp up its Court activity.
Non-ATO winding up applications continue to trend upwards.
Insolvencies back above pre-COVID levels
November insolvencies again tracked above pre-COVID levels, suggesting the drop in October may have been a one-off.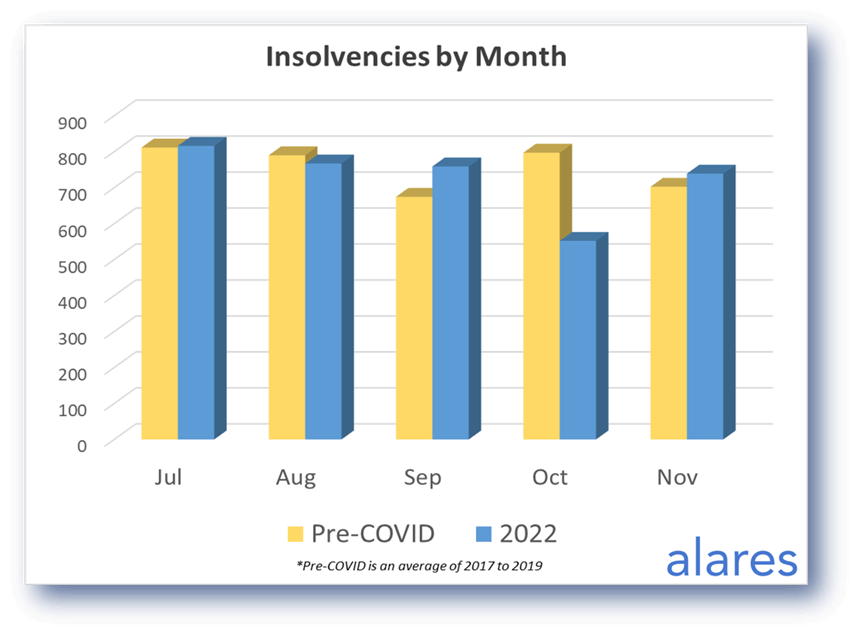 Similarly, appointments of restructuring practitioners increased again in November
This remains a relatively small and specialised field with 14 practitioners accounting for 50% of all appointments.  Overall now, about three-quarters of restructuring practitioner appointments are resulting in a restructuring plan, with an average of 54 days between the practitioner appointment and the plan.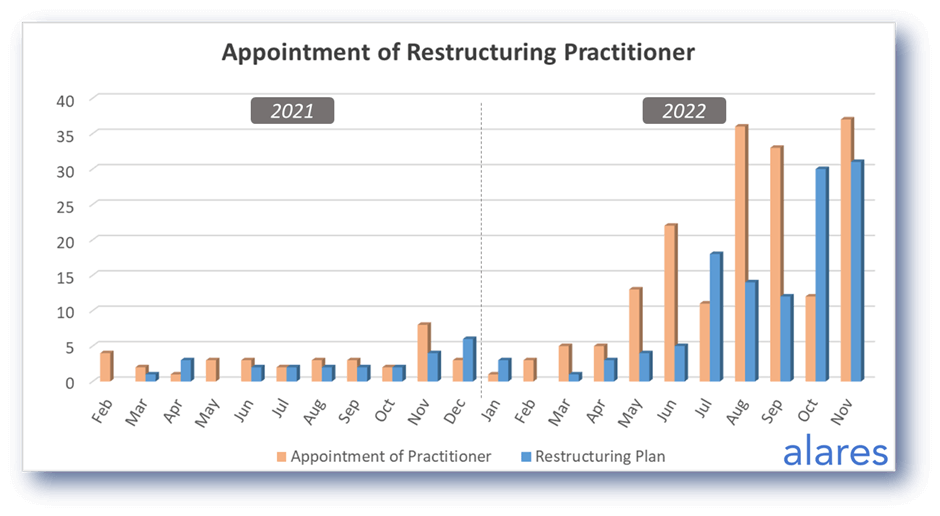 Non-ATO winding up applications continue to trend upwards, well inline with pre-COVID levels
This suggests that credit providers across the board are remaining vigilant and active in their recoveries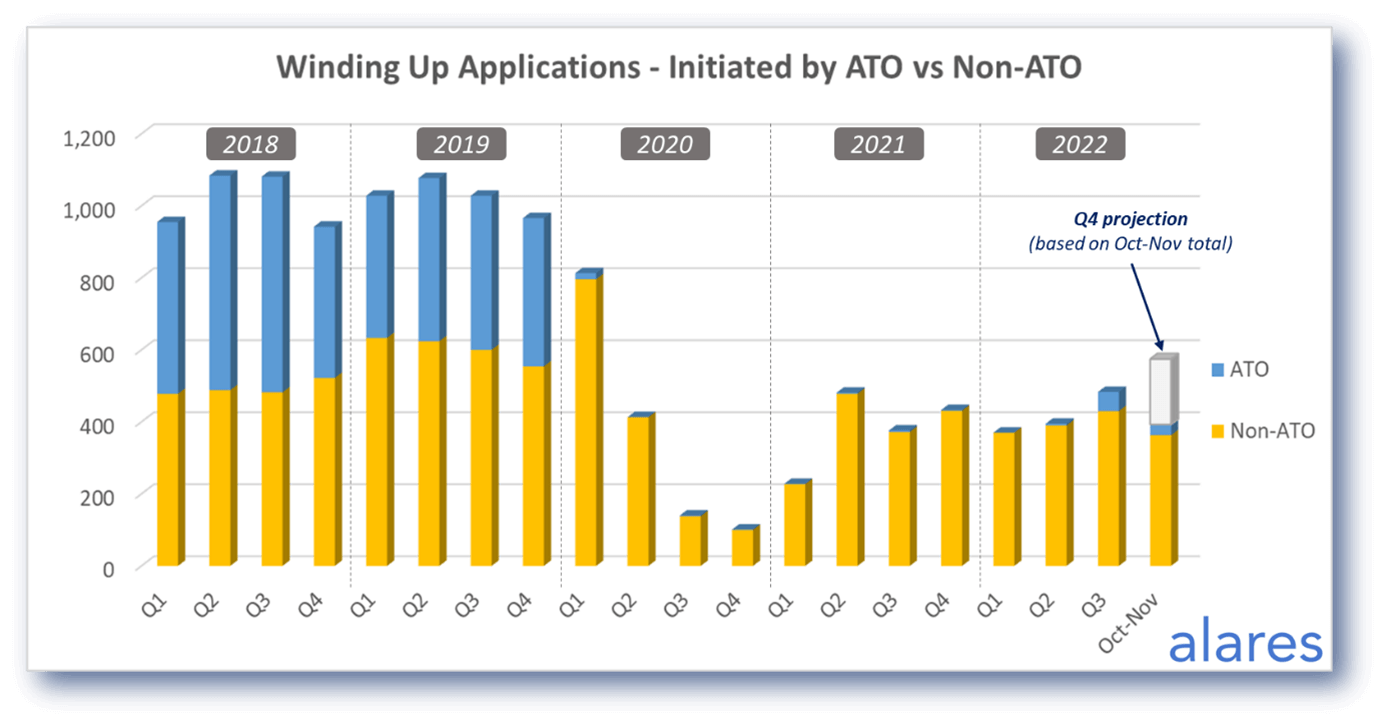 For its part, the ATO appears to have momentarily stopped ramping up its Court recoveries
Direct Court activity from the ATO remains historically low.  How much longer will this continue?  Will a new year usher in a more aggressive approach?  Stay tuned for future updates.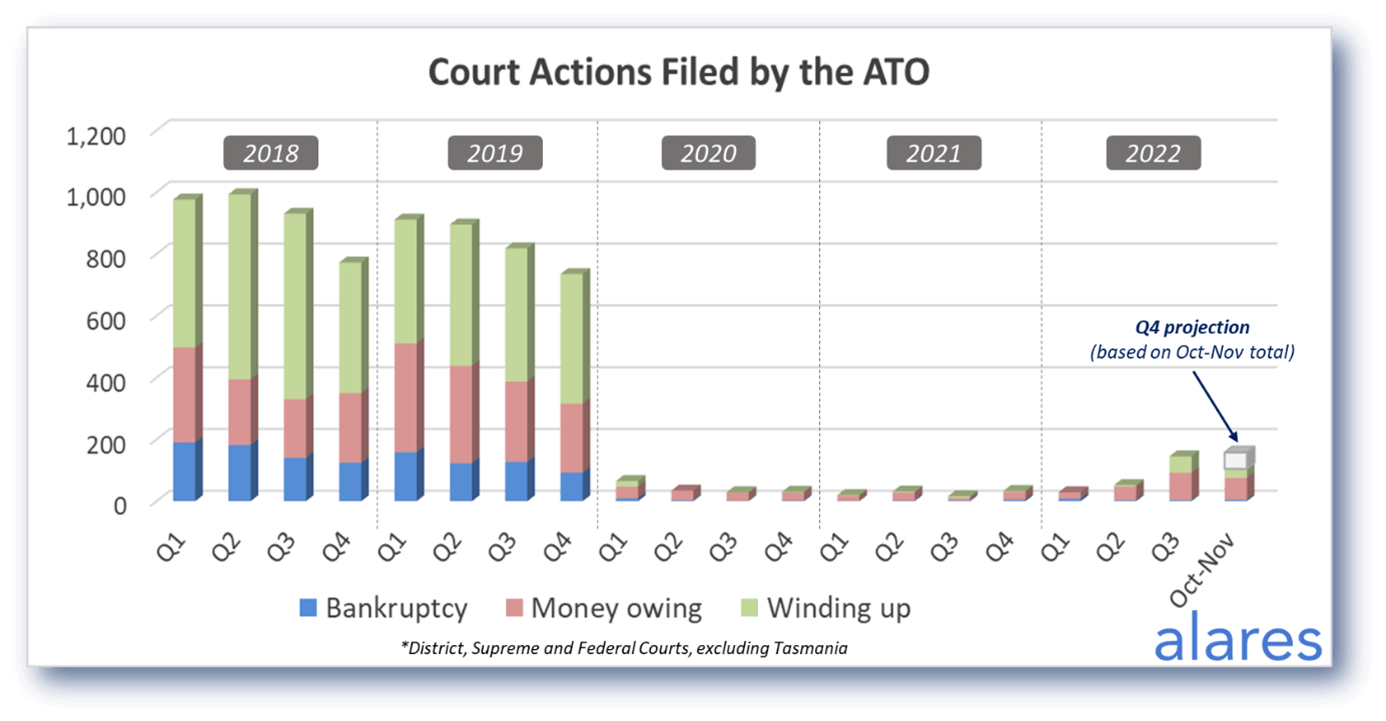 The big four banks continue to remain active in their Court activity
With interest rates expected to rise again, will we see a further increase in recoveries as borrowing costs continue to increase?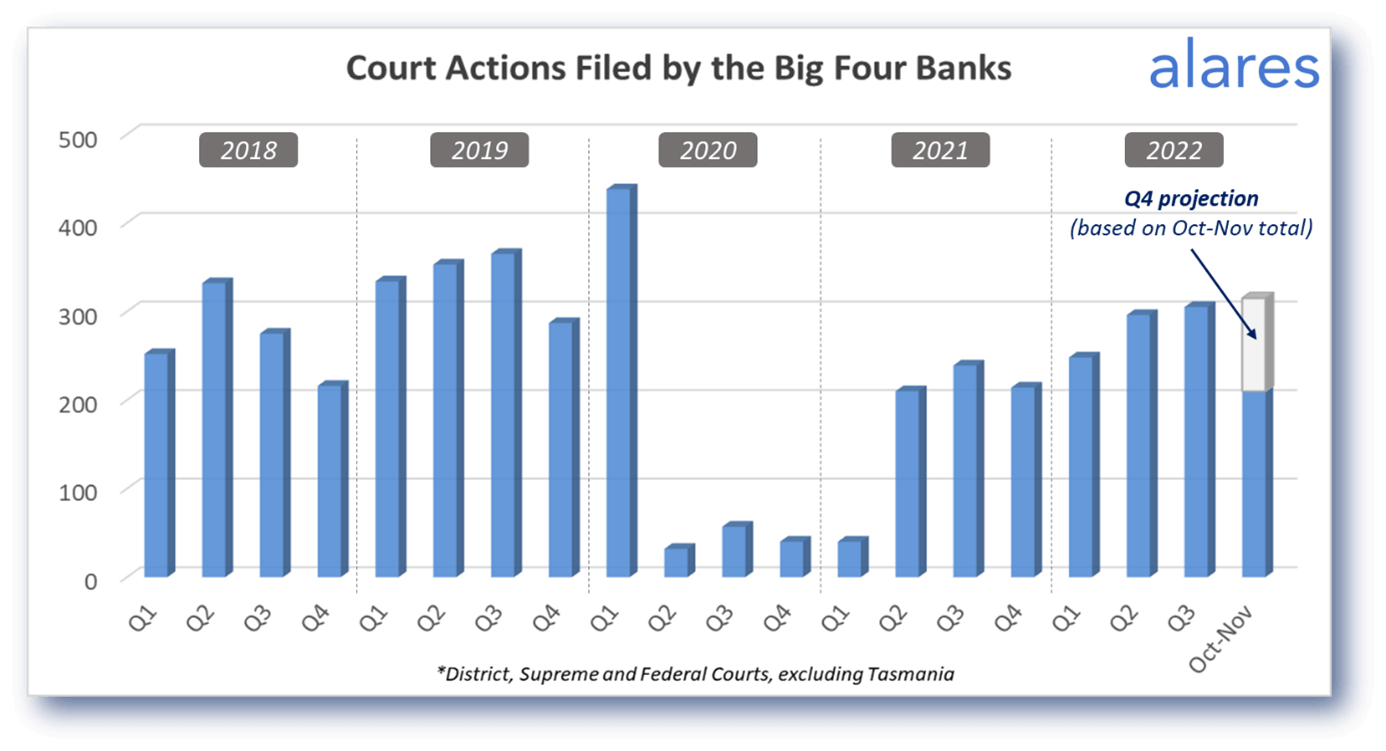 Non-big four lenders have also maintained a steady rate of Court recoveries
Overall numbers remain slightly below pre-COVID levels.  Authorised deposit-taking institutions (ADIs) account for the majority of the difference with their Court activity still sitting at only half of historical levels.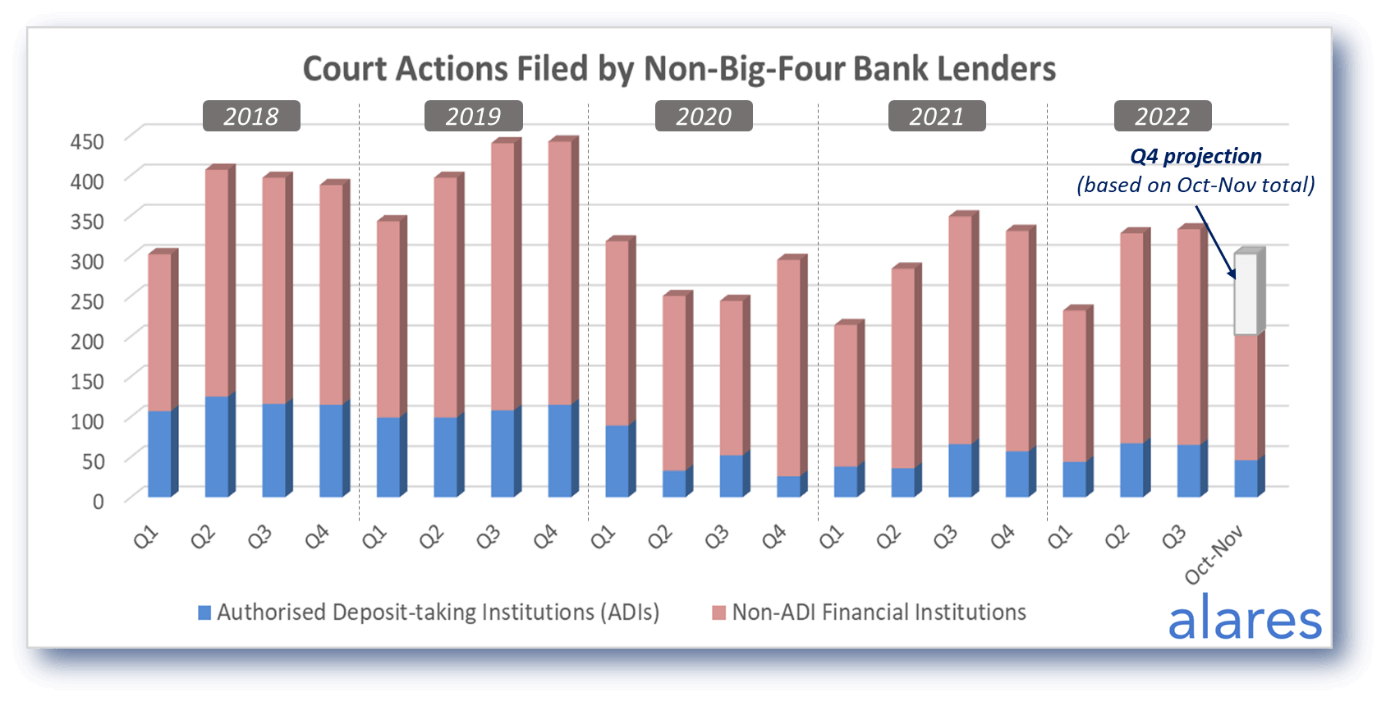 Alares provides key credit risk insights that are NOT captured in credit reports
For better due diligence on your customers and suppliers, please get in touch.
Patrick Schweizer
Director, Alares
e: patrick@alares.com.au
m: +61 418 739 921