This piece was written and provided by Alares.
January was a quiet month for insolvencies, in-line with the historical trend for the first month of the year.
In terms of leading indicators, Winding Up applications remain on a steady upwards trajectory while the ATO showed signs of life again in January.  Similarly, the big four banks and non-bank lenders had an active start to the year in terms of Court recoveries.
The next couple of months should provide a clear indicator of the state-of-play as 2023 unfolds.
Key highlights in January:
The ATO pursued the highest number of monthly Court actions since the onset of COVID, reversing the trend from the end of last year.
Winding Up applications maintain a steady upwards trend.
The big four banks and non-bank lenders are keeping their foot on the gas in terms of Court recoveries.
 January was a quiet month for insolvencies
This follows the typical historical trend for January.  Stay tuned for February numbers as 2023 gets into full swing.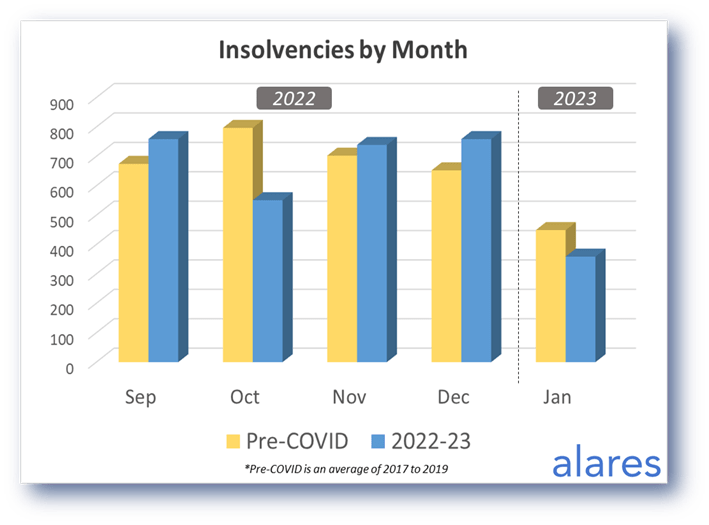 Winding up applications continue a steady upward trajectory
This is a strong potential indicator for where insolvencies may be heading in the months ahead.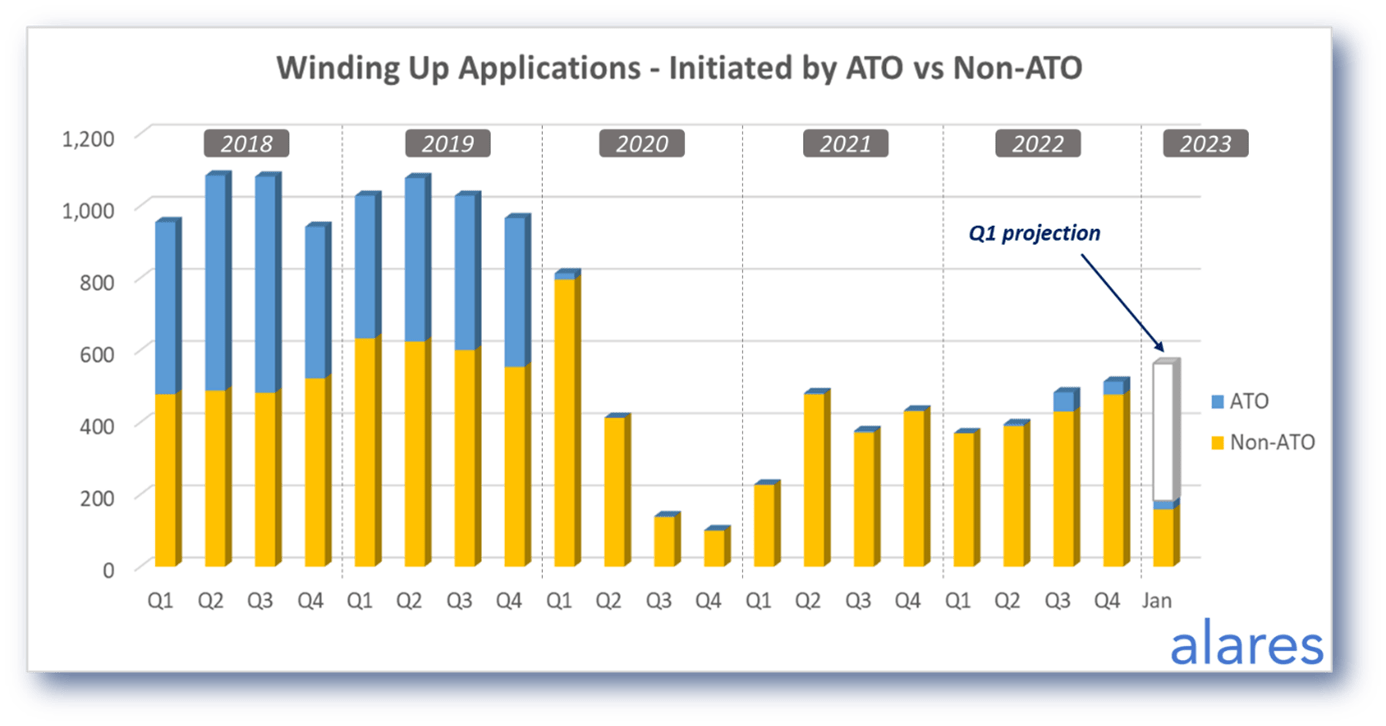 The ATO significantly increased its Court recoveries in January, after 3 months of declines
January marked the highest number of ATO initiated Winding Up applications and money owing claims since the onset of COVID.  While the overall numbers are still well down on historical levels, is this a sign that the ATO is finally committed to recovering outstanding debts?  What would this mean for insolvencies moving forward?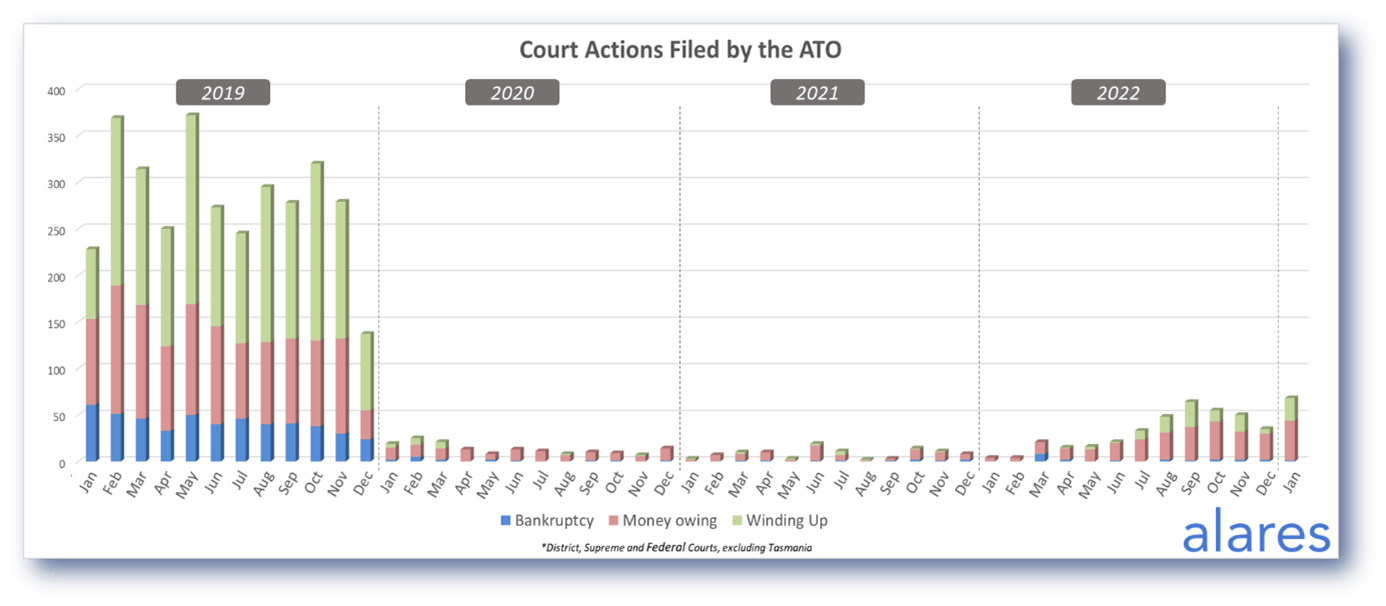 The big four banks remained active in January after a typical dip in December
Court recoveries started on a relatively high note for the big four banks in January.  This is another key litmus test for borrowers who now potentially face the double whammy of higher interest rates and a more active ATO at the same time.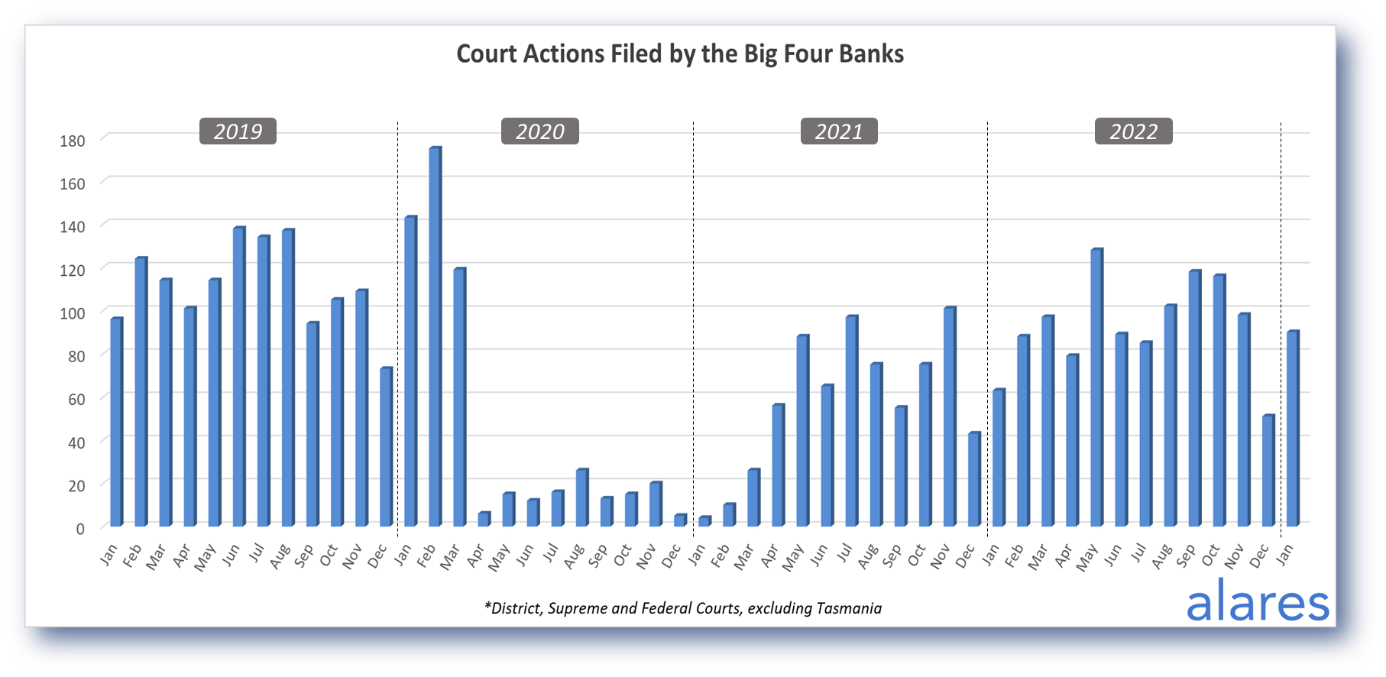 Similarly, non-bank lenders started the year active in terms of Court recoveries
Together with the big four, this may put more pressure on borrowers.  All eyes will be on the RBA tomorrow to see if another interest rate rise is in store.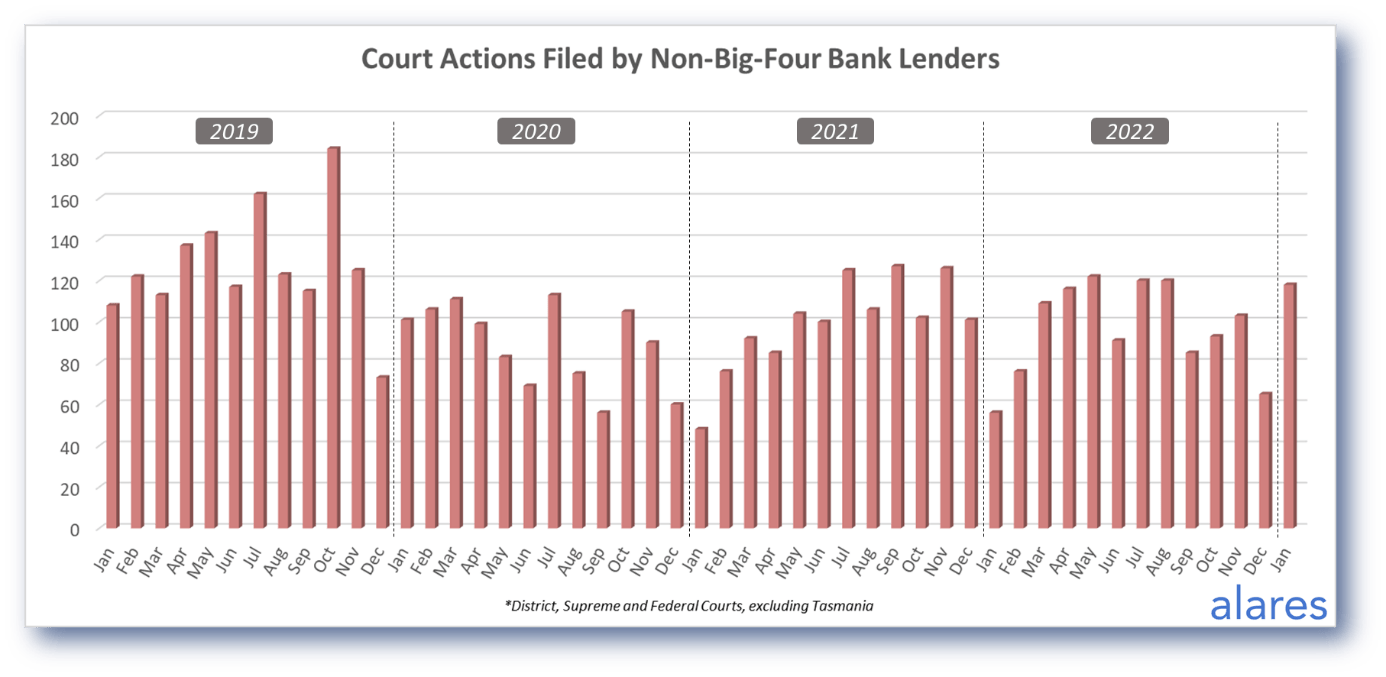 Alares provides key credit risk insights that are NOT captured in credit reports
For better due diligence on your customers and suppliers, please get in touch.
Patrick Schweizer
Director, Alares
w: www.alares.com.au
e: patrick@alares.com.au
m: +61 418 739 921