Australia's first deemed-to-satisfy multistorey light-weight timber structure is here, and builders are asking for prefabricated walls.
Australia's first deemed-to-satisfy multistorey light-weight timber structure is currently into its second stage of construction.  The DHHS affordable housing project in Stokes St Preston currently features two sites and will provide 68 apartments within the three and four storey structures.  The construction comprises a combination of lightweight LVL timber frames with steel portal frame, timber and hybrid structural beams.  With DHHS's emphasis on sustainability, using timber for wall and floor systems was seen to be a crucial part of the development.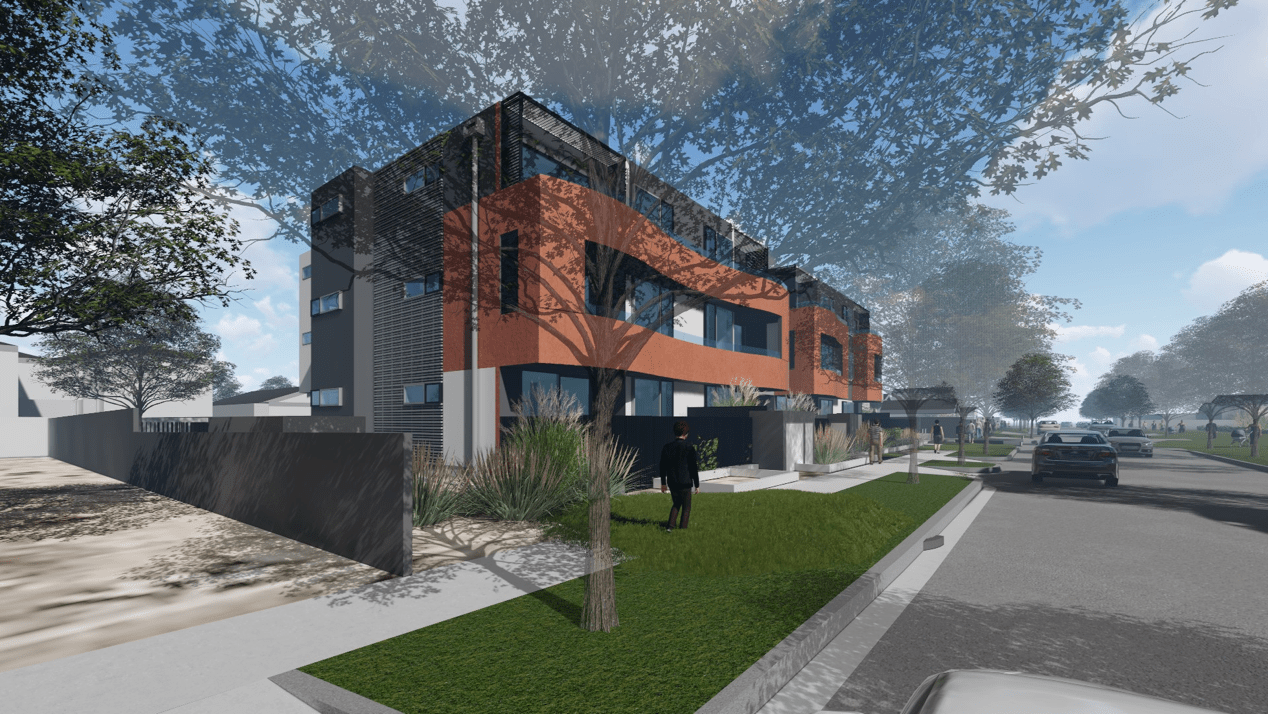 Artists render of DHHS Site 1 Stokes St Preston – Australia's first Deemed to Satisfy multi-storey light-weight timber structure
The first two sites of the DHHS affordable housing project have been stick-built, but are examples of commercial and multi-residential buildings that could be prefabricated.  Commercial structures tend to be either steel portal frame with timber infill, or heavy-duty timber stud walls.  Tilling SmartStruct can design LVL wall systems for commercial and mid-rise structures that can be assembled by Frame and Truss merchants.  The simple substitution of pine for SmartLVL 15 achieves higher performance while maintaining uniformity for manufacture.  The brief of the SmartStruct engineering team is to help standardize pre-fabrication using commercial grade materials such as SmartLVL 15.
SmartStruct is uniquely positioned to offer technical assistance that complements the work of builders and frame and truss merchants and encourages dialogue with professional service providers to establish light-weight solutions for commercial and multi-residential requirements.
Tilling SmartStruct has worked extensively with the builder S.J. Higgins and their engineer Irwinconsult, on this project.  Released to construction at just 40% design, the SmartStruct team were able to make several recommendations which ensured best practice usage for light-weight timber materials.  The long-spanning properties of TecBeam enabled open floor spans of 7.25m supporting MaxiFloor ACC panels, and spans of 8.5m for the roof.  The engineer had originally specified 120mm pine stud walls at 300mm centres on the ground floor to cope with expected loads.  SmartStruct worked with Irwinconsult to substitute this with 90mm LVL at 450mm centres.  The change in centres alone ensured a much easier manufacture for the framing crews, and simple installation of services on site.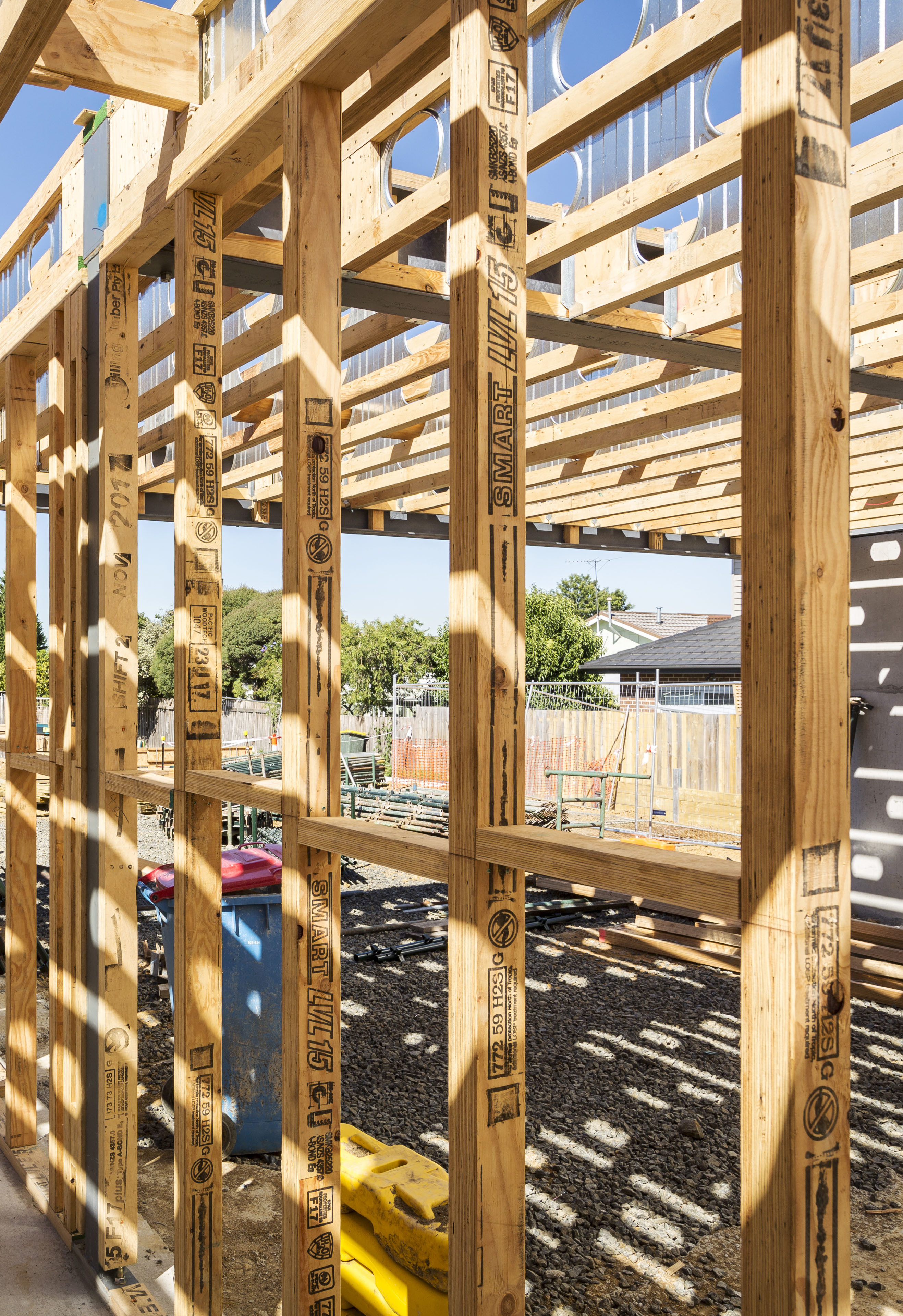 DHHS Site 1 Stokes St Preston: 120mm pine walls were swapped out for 90mm SmartLVL 15
For assistance with commercial and mid-rise projects, please contact Tilling SmartStruct
Ph: 03 9725 0222
Email: techsupport@tilling.com.au
Words provided by Megan Loly of Tilling Timber