The 2019 FTMA Australia National Conference was the first time we have ever engaged a Key Note Speaker and thanks to the generous sponsorship of MiTek we were so pleased we did.
Curtis McGrath and Australian Paraolympian was the key note speaker and he was nothing short than brilliant.  One fabricator said to me that it showed us what life was really about, a reality check on our won lives of what we worry and stress about and that for them, it was a life changing presentation.
Curtis's story was a true story of triumph over tragedy.  On the 23rd of August 2012, young soldier Curtis McGrath's life changed forever when the decorated Sapper was two months into a tour of Taliban-rife areas of Afghanistan and stepped on a homemade landmine, otherwise known as an IED (Improvised Explosive Device). The then 24-year-old tragically lost both his legs in the blast.

Thirty minutes after losing both his legs in an horrific blast in Afghanistan, in those traumatic moments as he was being stretchered from the bomb site, Curtis was already thinking about pursuing a career as an amputee athlete. Fully aware of his grim situation and partly to maintain consciousness as a survival mechanism, he joked with those helping him about becoming a Paralympian. He didn't know what sport he was going to do, but his positive outlook and determination to rebound and get on with achieving his driving ambitions is what has made this man get to where he is today.
Nothing I could write could give justice to his story of survival, about his families support and the life he has led since that tragic day. For me, it was very emotional as it's hard to image your own son going through such a tragic event and to see them continue to achieve, to continue to fight and live their life to the fullest.
A huge thank you to MiTek for sponsoring Curtis McGrath and thanks to Curtis for telling us his story and for bringing us back to what life is all about.  I would highly recommend you to learn more about this amazing man by visiting his website.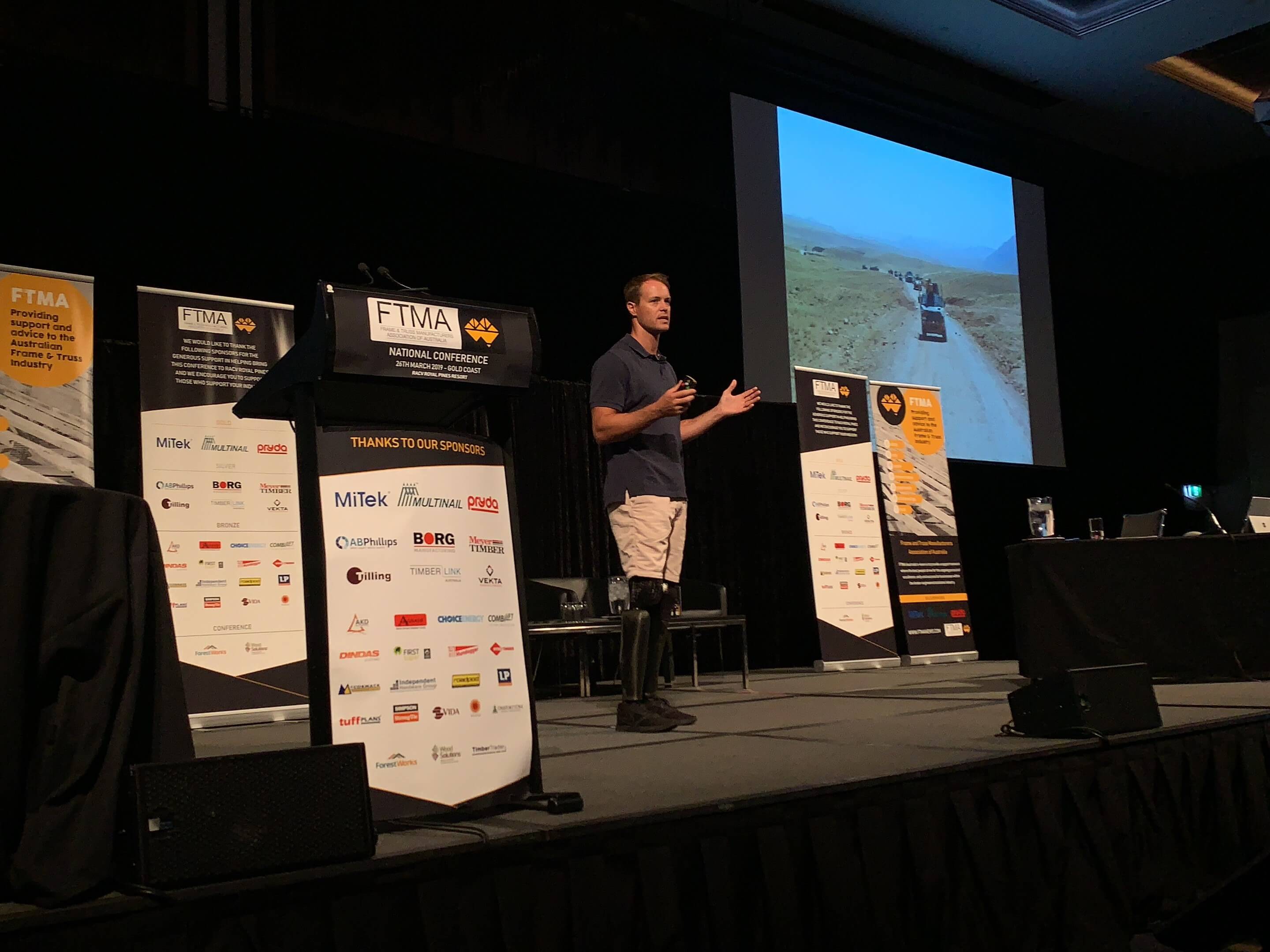 FTMA Australia Board Member Andrew Nguyen & our Keynote Speaker Curtis McGrath