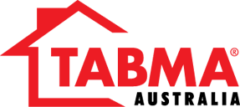 Businesses cannot afford to be complacent about Workplace Health and Safety given the legal implications of poor practices. We all realise, ensuring your business is compliant and helping your employees to understand and meet their obligations can be exhausting and a financial burden on your business.
Meet Dean. He is TABMA's WHS officer and can help you understand your obligations, train your staff and conduct third party checks to help you get up to speed. Some of the services Dean can assist you with are;
WHS Hazard Identification Service – this comprises of spending time on your site going through policies and procedures and walking through the site to inspect any hazards and what control measures are in place. At the conclusion of the onsite inspection, you will receive a detailed report with information on what areas are compliant and what areas need to be improved. Dean can step you through this also.
SWMS, SOP & JSA – This service can assist businesses with the development and review of Safe Work Method Statements and Operating Procedures. This can be conducted on site or via email.
Health Check or System Audit – This service gives members a complete review of their safety management commitment, policies and risk management plus more.
Testing and Tagging – this service involves checking all electrical equipment, including RCS's with electrical testing equipment and placing a tag on the item to confirm the item is serviceable. You have a legal requirement to ensure your factory has it's electrical items tagged every 12 months.
Training – this can be done as customised site training or with a group of companies to ensure you and your staff are safety compliant in the workplace. Training includes, Chain of Responsibility, Manual Handling and WHS responsibilities.
Dean is also now able to conduct racking inspection services.  Here is what one of Dean's customers had to say about the service.
"Coming from an organisation that was way behind with OHS procedures and policy, Dean's service was precisely what we needed. We are a small business and many other OHS services were offering complex and over the top systems. Dean was able to tailer to our needs and provided a complete site analysis of hazards and risks, relevant procedural documents and a wholistic Work Health and Safety Plan. Dean's knowledge was outstanding and his background in the building industry mean that he understood the challenges we faced in implementing the changes needed."

Dan Williamson, Cobargo Co-operative Society.
TABMA is offering FTMA members 5% discount on most of the above services.
If you would like more information, please contact Dean Wilson on 0419 756 991 or dean.w@tabma.com.au