Independent Hardware Group (IHG) is a supply avenue specifically for the truly independent timber business. Formed in 2016, it leverages off the $2.1 billion buying power of Mitre 10 and Home Timber & Hardware to support unbannered hardware and timber specialty operators.
How do we support independent business? By focusing on what's most important – access to trusted trade products and brands at the right price, reward for loyalty and volume and business support tools that lower your costs.
1. Whole of House solutions led by our timber partnerships
Trade is the foundation of our model and where the future direction for the Group lies.
Over 70 per cent of our $2.1 billion in sales is now driven by timber and building supplies alone. This scale now firmly positions IHG as Australia's largest timber merchant with in excess of $800m in purchase volume per year.
We are proud to currently supply 21 Frame & Truss operators across Australia in excess of $60 million in timber and building products to this network.
Members also gain access to long-term supplier alliances IHG has formed with key trade players including Tilling, ITI, One Forty One, Hyne, Timberlink, AKD, Dindas, James Hardie, CSR, USG Boral, Boral Timber, Paslode, Senco and Hume Doors.
IHG's business model is built around supplying our independent operators with a complete trade range across all categories of a house built – the ;'Whole of House' – from Foundation and Truss to Fit Out.  This includes pre-fabrication and supply & install solutions to help every Trade operator align with the expertise and grow the partnership you have with your builders.
2. Rebates & Incentives
IHG rebates are the most powerful and lucrative component of our trade model and a true point of difference to other buying groups. A low-cost and transparent model that rewards loyalty and volume. We work with you to maximise your return.
Over $81 million was returned to members last financial year. This is the value of belonging to the Group.
Group Discount– volume rebate paid off supplier invoices
Settlement Discount – volume rebate paid off monthly statement
Trade Volume Rebate – loyalty incentive for every trade purchase paid twice yearly.
3. Lowering your CODB
While you invest in the latest design and manufacturing techniques, we service your business with support tools and services that help you work smarter on your business costs, not harder.
Single Statement & online account to help lower your cost of doing business
Access to Groups Deals & Services eg. Fuel Cards, Credit Cards, Insurance, Telstra, Energy
IHG is here to help independent business identify efficiencies and sales opportunities that can fuel your long-term profitability in an increasingly tough market.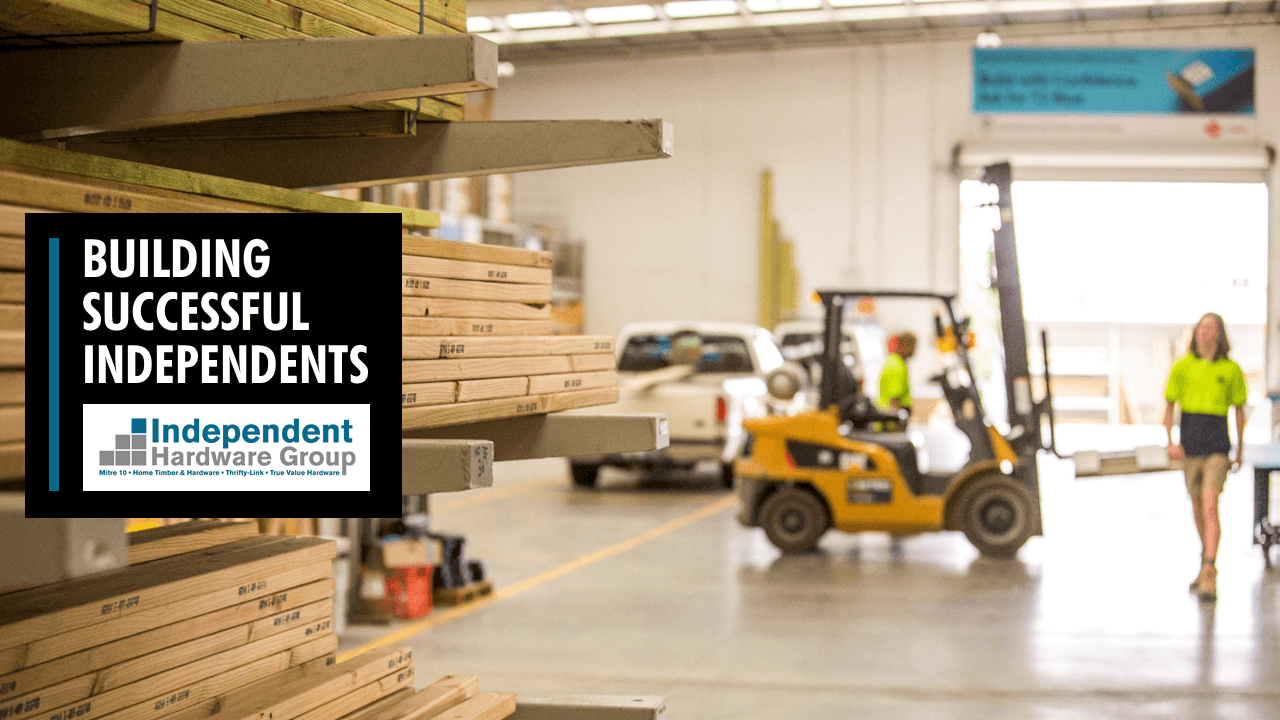 If you would like to discuss how IHG can add value to your business, please contact me for a discussion – Brett Martin 0419 734 178.