'A House For Daniel' is an initiative on the Sunshine Coast to build the Daniel Morcombe Foundation's administrative hub and provide a suitable, child friendly facility for the charity's 'Walk Tall' program. The 'Walk Tall' program provides a free counselling service for survivors of crime.
With timber donated by Hyne Timber, construction of the house is on track to be completed in February 2019.
Hyne Timber's Strategic Relations Manager, Katie Fowden said the foundation continues to do excellent work, keeping children safe but they need companies like Hyne Timber to provide support.
"Denise and Bruce Morcombe have lived every parent's worst nightmare when their son Daniel disappeared in December 2003, abducted and murdered."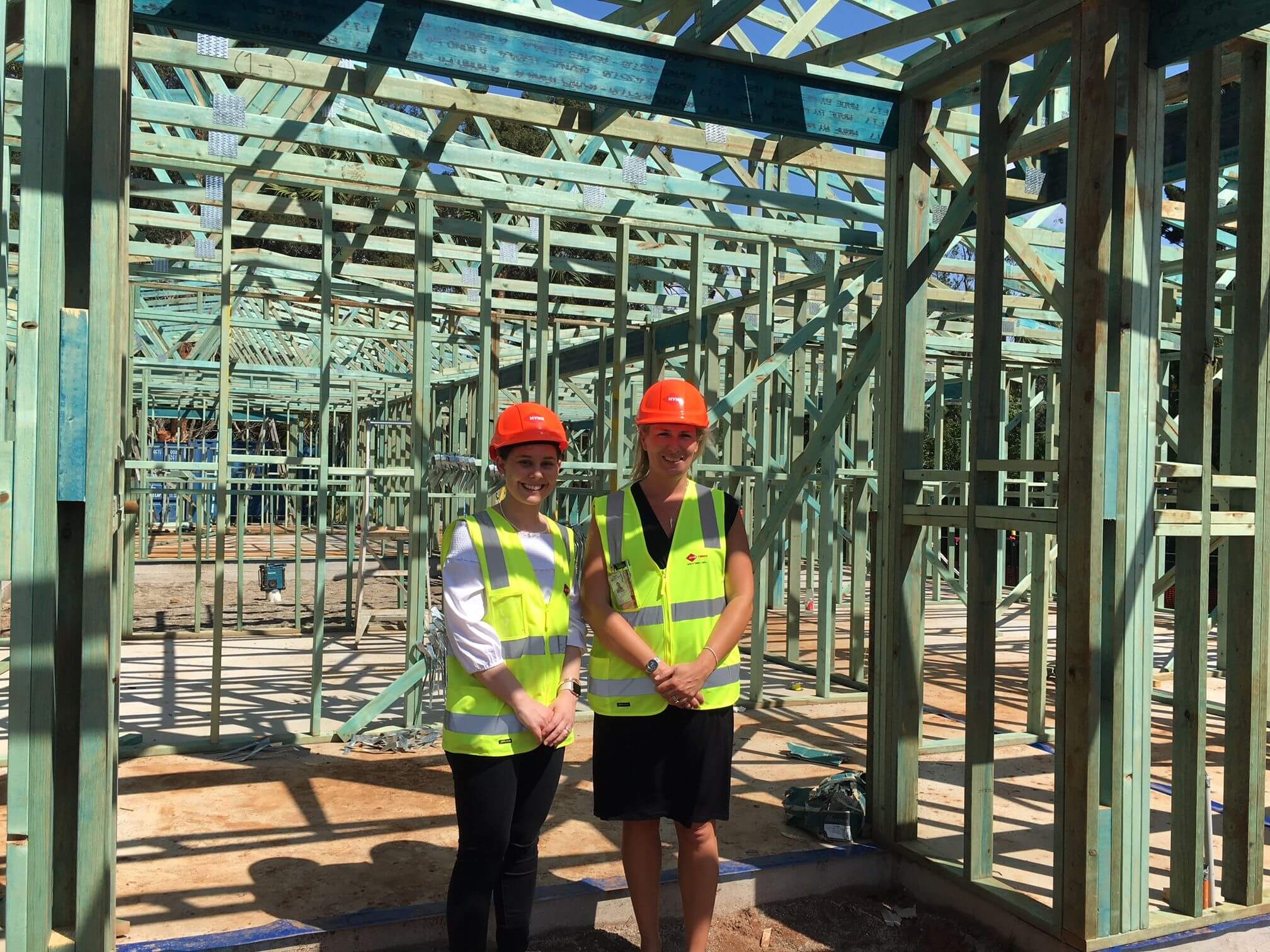 Above: Hyne Timber's Nakita Vandeleur and Katie Fowden at the Construction Site.
"Since that time, they have worked tirelessly to support Daniel's legacy by establishing a foundation to educate children on how to stay safe in a physical and online environment and to support young victims of crime all over Australia." Ms Fowden said.
The Foundation receives some support from the Queensland Government but all other funds for ongoing operations of Daniel House require community support.
"When they found out we were donating all the timber, Bruce rang me and requested to come and visit our site on the Sunshine Coast to personally say thank you.
"We were also invited to a 'thank the sponsor's' event which was a great networking opportunity of like-minded businesses with their new ambassador, Sophie Monk." Ms Fowden said.
The Foundation continues to grow, delivering its' Keeping Kids Safe programs and resources while coordinating Australia's Largest National Day of Action on child safety awareness Day for Daniel.