WoodSolutions is partnering with key industry stakeholders including FTMA to launch the Resilient Timber Homes Program, which will demonstrate how timber homes can be designed and built with a resilience-focused "Code+" approach.
The two-part initiative will see the creation of a comprehensive Design Guide, and Design Competition.
The Resilient Timber Homes Design Guide will be developed, to provide expert guidance and advice relating to the role timber can play in building more resilient homes. With this guide, builders and architects will have access to the latest timber-focused knowledge and resources to support the creation of homes that can withstand Australia's natural disasters.
The Resilient Timber Homes Design Competition, meanwhile, will engage with some of Australia's best designers to develop a new resilient timber home design by modifying a benchmark home that has been designed and built in the recent past.
Program partners have decided to take a scenario-based approach to the objectives of the Design Competition, setting parameters of a specific natural disaster scenario that needs to be mitigated by design. Competition entrants will be asked to address these briefs and will be scored by the competition's Jury against the increased resilience the design provides, as well as economic and environmental measures. The competition will encourage practical design solutions that will be easily incorporated into new timber homes.
It is anticipated that the Design Guide will be released in mid-2023, and the competition winners announced shortly after this.
Further information can be found at the Program's website.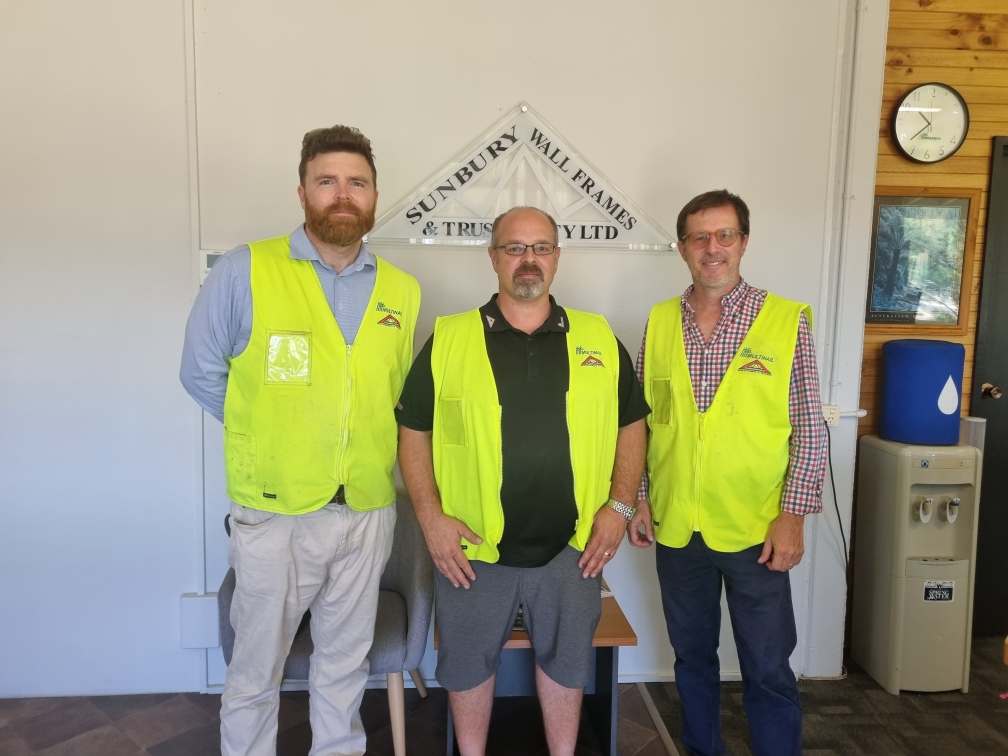 Brendan, as a board member is representing FTMA on the Resilient Homes Program committee and took Kevin Peachy & Paolo Lacvisci of FWPA on a tour of his plant, so they could get a better understanding of how a timber frame and truss plant operates.
This piece was written and provided by WoodSolutions.
WoodSolutions is resourced by Forest & Wood Products Australia Ltd, a not-for-profit company funded by levy paying members and the Australian Government to provide national research and development and promotional services to the Australian forest and wood products industry.