I doubt I know anyone who has not been touched by the dreaded cancer. Whether it is a friend, family or yourself having to deal with this horrible disease. 
One of my dear school friends, Jodi Harris is truly one of my hero's and someone I truly admire.  Besides working, being a mother and a wife, she has raised thousands and thousands of dollars in the hope of finding a cure for cancer.
Jodi has lost friends and family to Cancer and in 2011 she was devasted when she lost her father to this hideous disease.  Then in February 2016 her Step Brother was diagnosed with stage 4 Bowel Cancer and within five months Cancer claimed another life.  He was only 41.
Jodi wanted to make a difference and the loss of her father was the catalyst for her signing up to do the gruelling Tour de Cure.  Jodi's first Tour was in 2012 in the inaugural Queensland Country Tour. Since then she has done 5 Signature Tours and has done another 10 shorter corporate and country tours with TdC.
To date Jodi has raised $103,000 and this year she needs to raise $23,000 as her husband Warren is joining her in the ride and their children Aidan & Maddie are joining as part of the support crew, and even they need to raise funds.
Jodi has shaved her head, raised funds and is always training to ensure she has the mental and physical ability to participate. So far this year Jodi has cycled 2,000kms as part of her training where she dedicates around 14 hours per week minimum cycling in preparation for the event.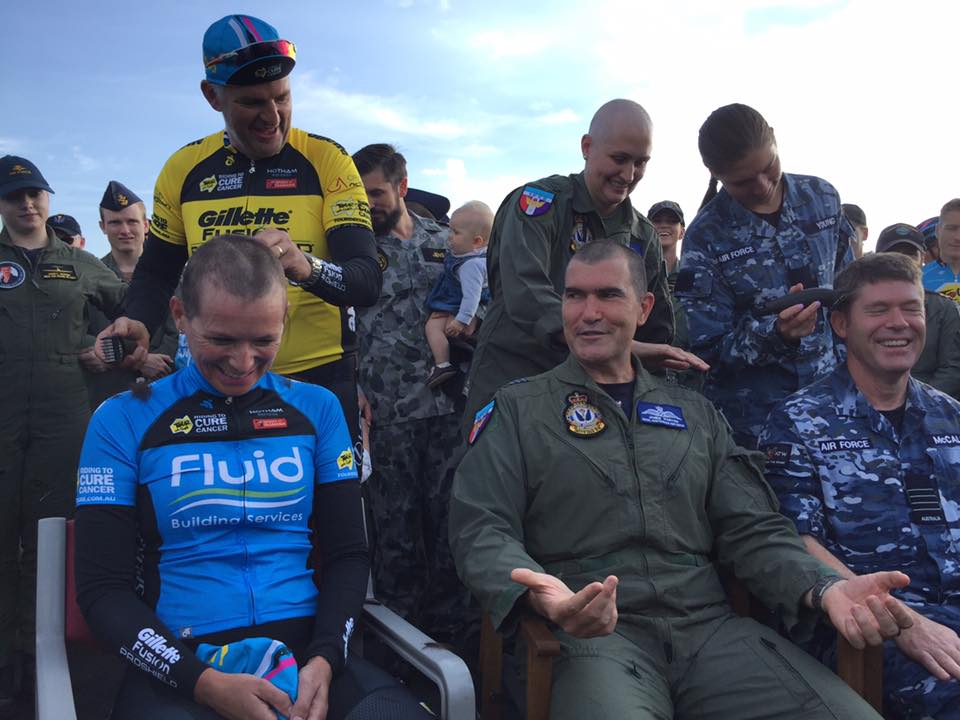 Jodi generally cycles 10,000kms per year which is amazing given I know some people who don't even drive that much in any given year. This year's Tour is 1400kms over 9 days with lots of climbs as it goes through the Snowy Mountains. The 2019 Tour starts on Friday 3rd May in Sydney and finishes on Saturday the 11th May in Geelong. Hopefully a few of our Geelong fabricators can join me at the finish line to congratulate their efforts.
Tour de Cure really does make a difference in the fields of cancer research, awareness and support. The signature tour is gruelling with the participants riding crazy distances in the hope of finding a cure.  In total the Tour has raised $45 million since 2007 which is amazing.
Jodi, Warren, Aidan and Maddie will be assisting FTMA at the Official Red Activities Ice-Breaker on Monday 25th March where they will be running the blind spirit and wine tasting competitions as well as selling raffle tickets for those that want to purchase tickets and FTMA will make a donation to their cause for the workers efforts on the night.
The following night, which happens to be Jodi's birthday, her family will set up at the National Conference Dinner running a Silent Auction and Raffle with some great prizes on offer and we encourage our members to dig deep for this very worthy cause.
My husband Scott and I have donated two Tickets to see Elton John at Rochford Winery on Saturday 1st February.  The tickets are in the Garden Bar at Rochford which includes food served for a 2 hour period, private bar, toilets and a relaxed area away from the huge crowds.  These tickets are valued at $222 each and I'll leave it up to you as to whether the ticket prices go up because you will be sharing a table with me or drop in value.  My guess is Up Up Up!!
All of Elton's tickets for his Farewell tour have apparently sold, so for Victorians or fanatical fans wanting an interstate trip, these tickets, I hope will be hot items.
If anyone has any special items they would like to donate please let me know, otherwise if you can't make the conference and would like to donate to the fundraising efforts of this amazing woman please visit Jodi's TdC page.
Finally, if any corporates want to get involved and add their presence along the route there are lots of opportunities to do so with many different sponsorship options.  If interested go to the Tour de Cure website.