This month's Framed Face is Phil McCormack of McCormack Hardwood Sales who was one of the original FTMA Board members who also was involved in the old Roof Truss & Wall Frame Association Vic (RTWFA Vic).
The McCormack family is no stranger to the timber industry and Phil worked in his Uncle Ron's business at McCormack Timbers for many years before his dream of owning his own business became reality in 2001.
Phil & Jane McCormack, along with Glenn Lawrenson & Nick Arfaras started McCormack Hardwood Sales renting a premise in Clayton.  They had fantastic support in the early days from Neville Smith in Heyfield who provided generous terms of trade which helped get them off the ground, something they will forever be grateful for.
In 2006 they moved into their own purpose-built warehouse and currently have 6 employees in the warehouse in Noble Park, 2 truck drivers plus two in the office. Phil's knowledge of the timber industry, and the products that he buys, and sells is one part of him, as he can be delivering timber on the truck one day, at his desk most other days, at meetings or visiting sawmills.
Phil's passion has driven him and during the past 18 years, Phil has developed a very good network of customers, suppliers as well as other wholesalers.  The original sales team of Nick & Glenn are still with Phil and with the business growing, Matthew Leplaa has also joined the team.
As mentioned at the start, Phil was always supportive of the RTWFA Vic and when there was talk of the Association going National, his support did not faulter.  In fact, he remained on the board of FTMA Australia for ten years, only leaving in 2017 when FTMA became a fabricator only board. I personally struggled with this as even though I knew going to a fabricator only board was a good thing, it was hard losing someone like Phil who had dedicated so much time, energy and money into making FTMA the success it had become.
Support comes in many ways and Phil's support was ensuring his staff and family attended events, financial support as a sponsor, a passionate and vocal board member, providing a board room for our meetings and providing the Association the services of Glenn Lawrenson to coordinate and participate in the judging for the Awards.
This was a huge undertaking as Glenn travelled with the judges throughout the country visiting plants and at no cost to the Association, as Phil always believed in what the Association was trying to achieve and never shied away from helping.
Being a passionate hardwood chick, Phil and I had a connection from day one and I must admit the hardest thing for me going to a full Fabricator Board was losing Phil from the board as he truly was passionate about supporting the Association.  He continues to be a Bronze Sponsor and he continues to provide quality hardwood products for the frame and truss sector.  In fact, there is no doubt, that even though hardwood is only a small part of the frame and truss industry, it is thanks to Phil that it is still alive and available, which is a great achievement.
Phil is devoted to his family and has the support of his beautiful wife Jane and that of his 5 children; Michael, Sarah, Dylan, Matthew & Jake. His son Michael is employed within the business and does the stock control and internal sales, and Dylan works in the warehouse.  However, like many family's business, all the kids have worked in the business at some point.
It takes a strong sense of belief to start a business, and as Phil's family was quite young when he started, it was a daunting thought. Phil never allowed any of those thoughts to deter him from his dream. He has worked and continues to work hard, and they have been very fortunate to have had fantastic people working with them. The current climate of business and the shift in some products have been challenging, and Phil remains loyal to the hardwood trade. Jane hopes that when Phil does retire, he will look back knowing that he achieved success in a business that obviously is in his blood and be proud of the many friends he made during that time.
On behalf of FTMA Australia, I would like to thank Phil for his years of dedication to the frame and truss industry and for being an awesome bloke, always willing to lend a hand and support the timber industry which he passionately supports.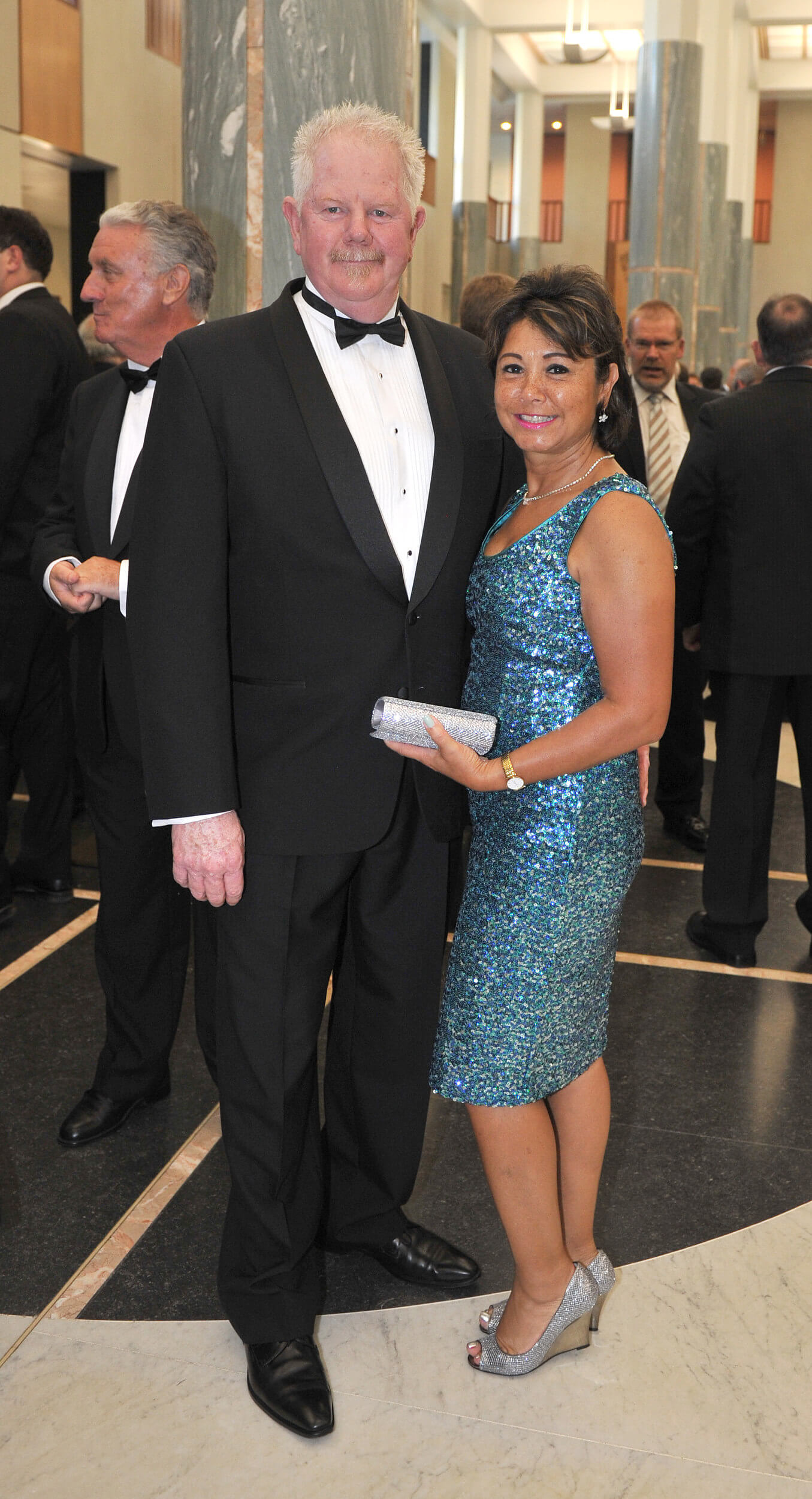 Well done Mr Hardwood!  I love your passion and love your support. Thank you.