The first FTMA Australia member from Queensland was Nev Smith at Dynamic Timbers in Innisfail and after meeting Nev I realised his business was aptly named as Nev is one Dynamic Character, a true laid back Queenslander.
He wasn't born in QLD though, as he grew up a stone's throw away in the Tweed Heads area of NSW and in 1984 he moved to Innisfail in Queensland to try his hand as a banana farmer.  Unfortunately, this didn't last very long as he lost his entire banana crop in Cyclone Winifred in 1986 and found a new job working in the local sawmill.
Like most of us that love timber, it didn't take long before Nev saw the potential in the industry and opened a timber retailing business with his wife Jenny called Dynamic timbers in August 1994.  The business was based in an 800m2 section of the old indoor cricket centre in Innisfail, however, his business quickly boomed, doubling its size in the first twelve months of trading.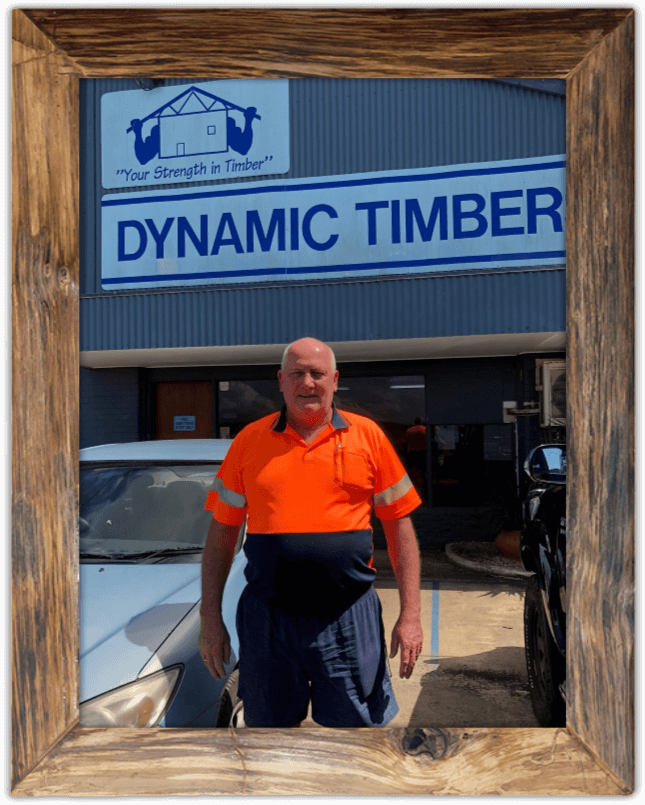 Nev is the type of bloke that is always looking at opportunities and in 1997 he decided to begin manufacturing roof trusses which required more room resulting in a further doubling of the operational area.
By 2003 the business had outgrown its location and they moved to their current location at the Mundoo address where they have 2 truss production lines and a wall framing line on a total land area of 9,540m2, surrounded by sugar cane.
With the business continuing to go from strength to strength a second outlet was opened on the Tablelands at Tolga in 2009, with the two locations servicing builders from Ingham to Thursday Island and beyond!
Dynamic Timbers currently has 17 full time staff, most of which are long term employees who combined have over 100 years-experience in the industry!  They also currently have one of the only prefab wall framing line north of Townsville and plan to employ further staff as the industry continues to grow in FNQ.
Like most fabricators in Australia, Dynamic Timbers is a family owned business.  Nev and Jenny, who also works at the business have four children; Heidi, Nathan, Robin & Emma who have given them an impressive 12 grandchildren who Nev loves spending time with.
Nathan and Robin are both involved in the business and plan to continue his legacy when he retires.
The only negative thing I can say about Nev is that he's an avid Cronulla Sharks supporter (but we won't hold that against him) and loves his NRL, especially State of Origin time where he stands by his roots and supports the mighty NSW Blues.
Nev typifies our industry as he's hardworking, honest and down to earth.