Forest and Wood Products Australia (FWPA) is preparing to launch The Ultimate Renewable™, a new brand that offers a universal, positive communications message for the sector to share.
Eileen Newbury, National Marketing and Communications Manager at FWPA, said it's all about reframing forestry in the eyes of the public.
"The messages underpinning the brand will aim to educate the public that Wood is The Ultimate Renewable™ resource, as it can be replanted and will continually grow back," Eileen said.
"By making and reinforcing the association between wood and the word 'renewable', we are aiming to encourage the community to embrace forest and wood products across the supply chain."
FWPA will be encouraging as many industry players as possible to access The Ultimate Renewable™ branding via the FWPA and WoodSolutions websites, and incorporate it into their own collateral and communications.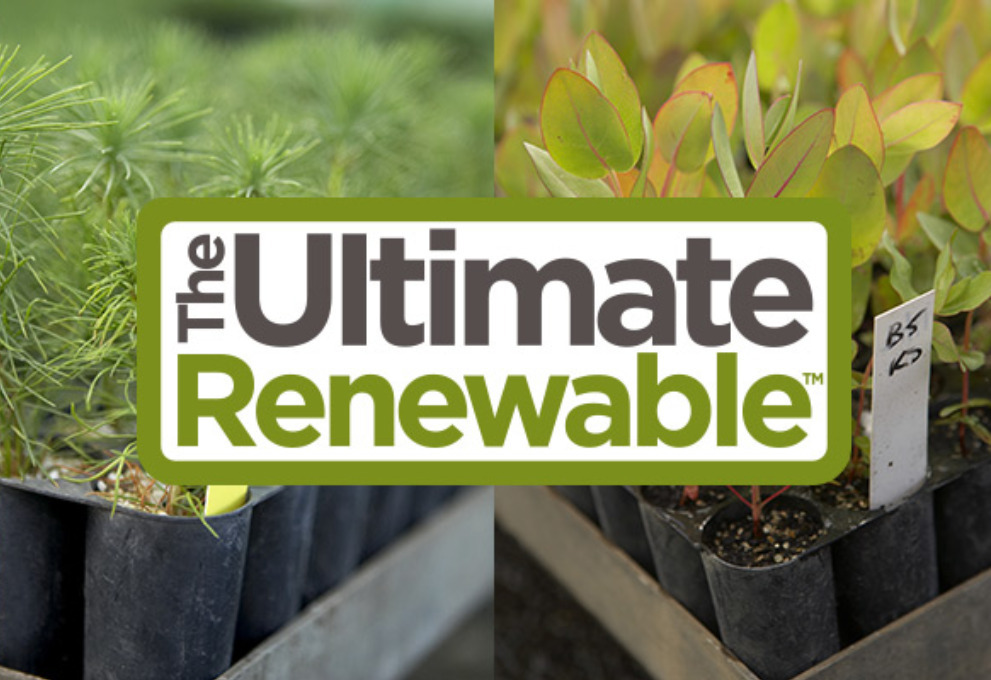 "The brand will promote wood and forestry as unique compared to other renewable resources, thanks to the versatility and utility of timber. After all, it's the only renewable resource that can be used to build and create – you can't build a house from sources such as solar or wind," Eileen said.
"The fundamental goals are to drive demand for wood and wood products, attract local and international financial investment and prompt regulatory and educational changes – all of which will contribute towards growing the forestry industry here in Australia and beyond."
The Ultimate Renewable™ brand resulted from extensive collaboration and consultation between FWPA and the industry.
Research consultancy Pollinate was engaged by the Australian Government to host workshops with 70 industry CEOs and managers from across Australia. From these workshops, it was agreed the biggest impact could be made through the creation of more positive positioning to be adopted across the industry.
To back up the insights gained through these industry workshops, focus groups were conducted with consumers, exploring attitudes and testing various brand concepts to pinpoint the messages and elements that resonated.
FWPA will act as the central point for the coordination and marketing of The Ultimate Renewable™. Promotion includes a consumer television advertising campaign and these details are set to be announced at a series of launch events in June.
At the same time, FWPA will be phasing out its existing branding on Wood. Naturally Better™. Since its launch in 2009, many companies have used this branding on their websites, letterheads and signage, and FWPA will now make contact with these licensees to support them with the migration to The Ultimate Renewable™.
More information on The Ultimate Renewable™ can be found on the FWPA website.