This piece was written and provided by FTMA Strategic Partner, Timberlink Australia.
An important milestone has been achieved in the construction of Timberlink's Cross Laminated Timber (CLT) and Glue Laminated Timber (GLT) manufacturing facility: the very first glue laminated timber beam produced on its newly commissioned GLT line.
"From our first sod turn in February 2022 to producing our first GLT beam in August 2023, we are well on our way to full production which is scheduled for October this year. This is a very meaningful day for Timberlink," said Ian Tyson, CEO of Timberlink.
Timberlink's NeXTimber facility will be Australia's only combined radiata pine CLT and GLT facility, increasing Australia's sovereign capability to manufacture these products while reducing reliance on imports. Mass timber products offer an exciting alternative to traditional construction materials, with the potential to assist to decarbonise construction in Australia by storing carbon for the life of the timber.
NeXTimber will offer a standard size GLT range as well as made to order sizing. A number of standard sizes will be stocked and ready to dispatch to selected states from our distribution centres.
You can download the NeXTimber GLT domestic range brochure here:
NeXTimber GLT Domestic Range Brochure
Or send an enquiry here: timberlinkaustralia.com.au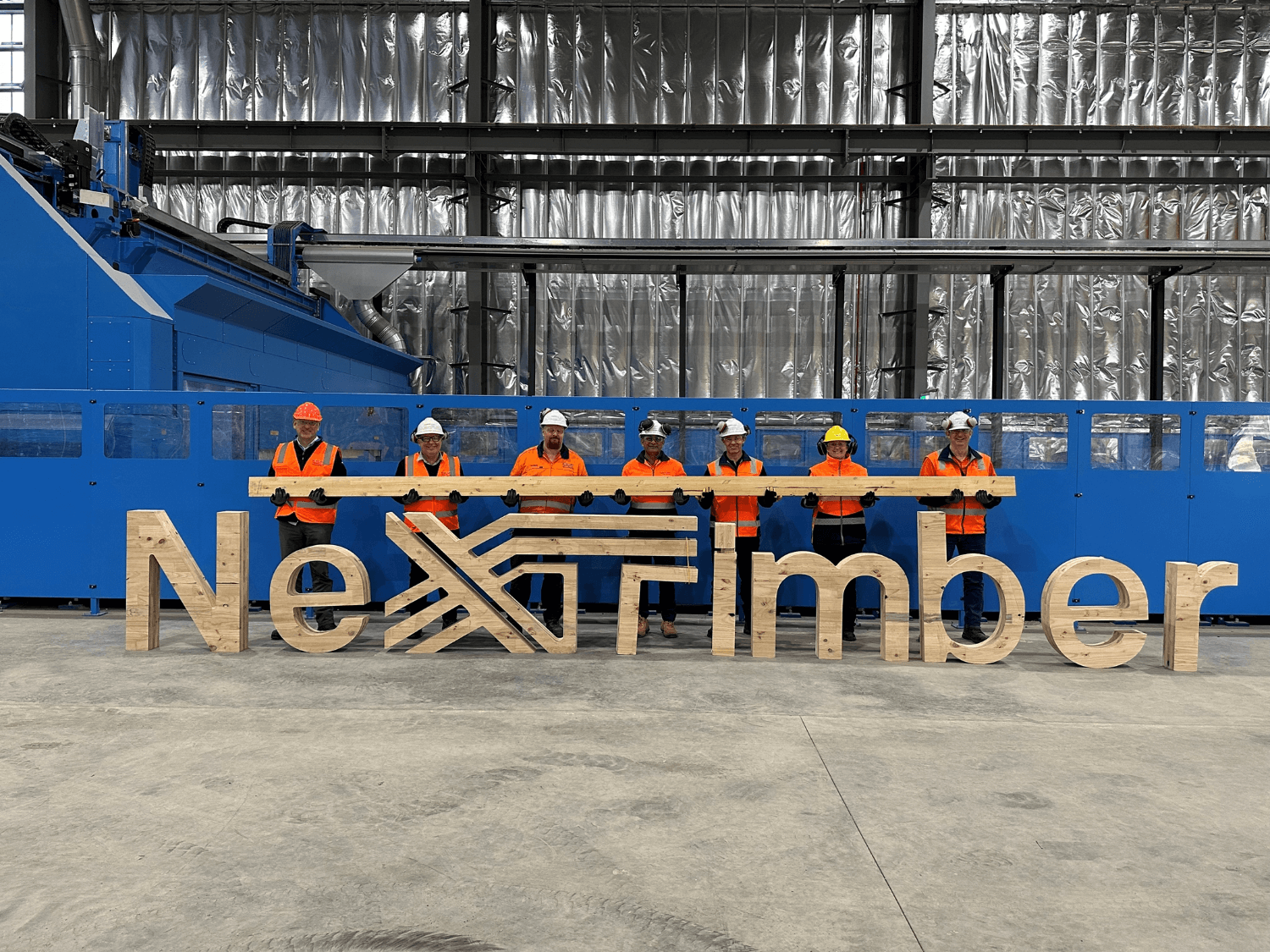 Pictured: The Timberlink team holding the very first GLT beam produced on its newly commissioned GLT line.