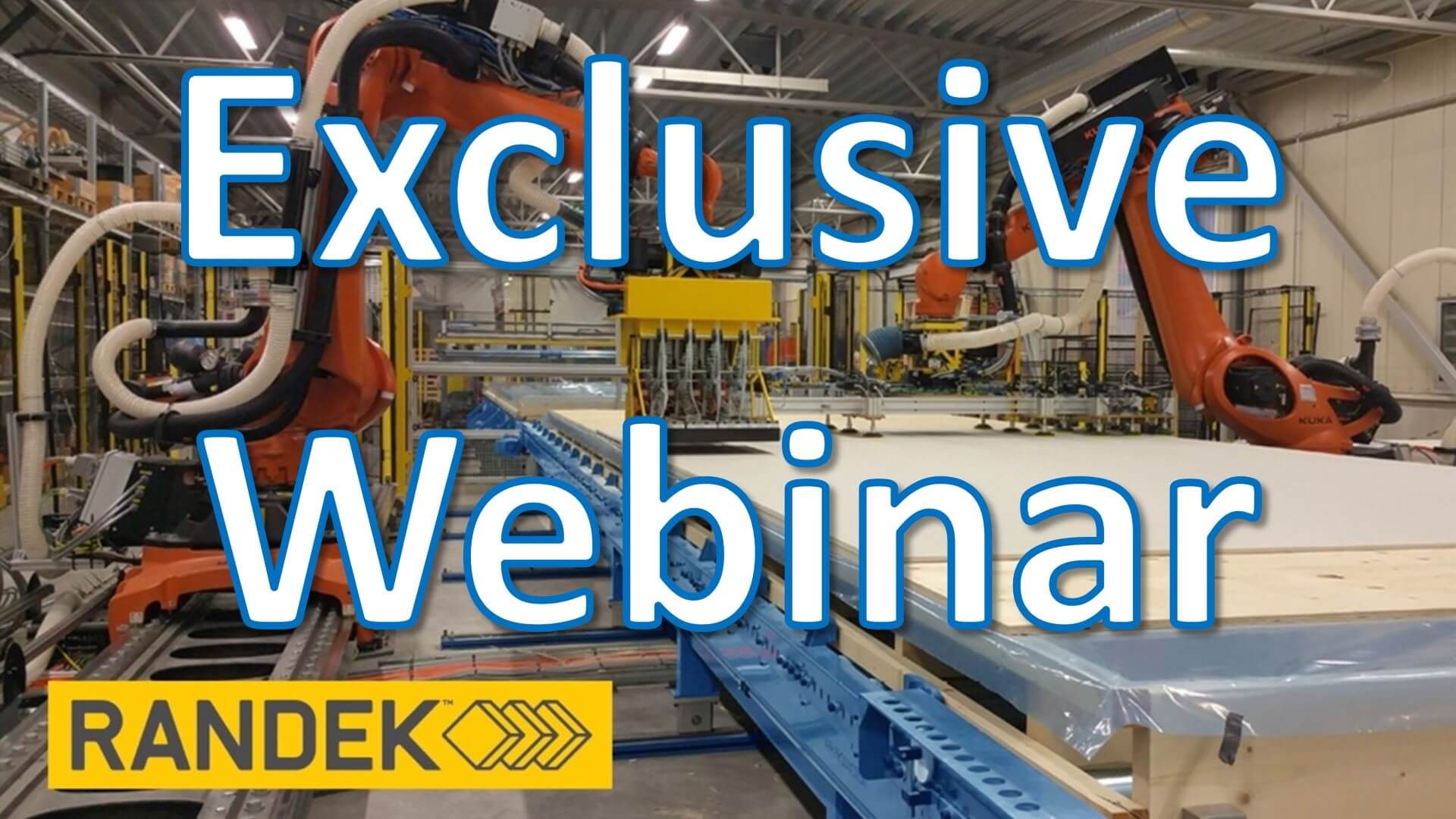 On Wednesday 30th January 2019, Randek are holding a webinar presentation with a detailed review of the ZeroLabor Robotic System.
The Randek ZeroLabor Robotic system is used to make open or closed wall panels that can be taken to site (panelised construction) or used to efficiently build volumetric modules.
This is a fully automatic, flexible robotic system that performs various working processing to create wall panels by applying sheets.  The system reads CAD information to automatically create the walls.
The tasks performed by this system includes: Sheet handling, waste handling (cut outs being placed in bins), fastening (screwing, nailing, stapling), cutting, inkjet marking, gluing, stud straightening and more!
To take part in this webinar please contact Randek's Australian & New Zealand representatives, Bliss & Reels, jason@blissandreels.com.au