There is no doubt over the past 12-18 months there has been some worrying times for the Australian softwood timber market because of fires, buy-outs and mill closures.  This resulted in the need for more imports in to the country and a concern about the ongoing supply of softwood, especially for the Australian frame and truss industry.
In my opinion, one of the most exciting things to happen in this area was the sale of CHHWP's milling capacity which in turn has reignited investment within the sector as the local companies strive to address the timber shortage and quality issues in to the future
These are but a few of the positive stories for the Australian Softwood market.
AKD Softwoods Investing In To The Future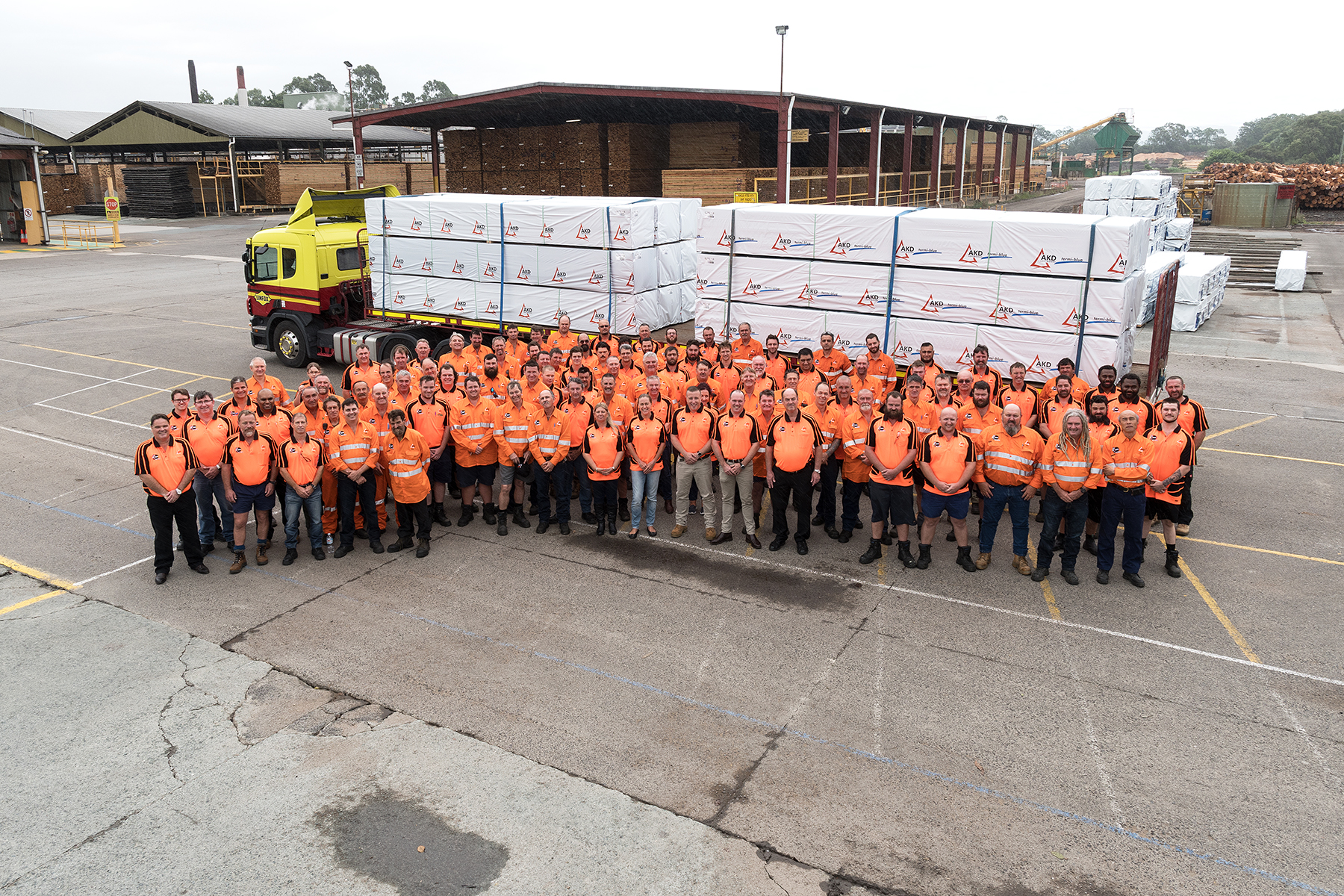 In the past FTMA has questioned the amount of softwood logs being exported and it was therefore exciting to hear that the Federal Government was investing $10 million to go towards the overall $50 million expansion at the AKD Softwoods Caboolture Mill in QLD.  Prime Minister Turnbull recognised the need for these export logs to be processed locally to ensure our construction industry has future resource available.
On top of the investment at Caboolture which will see the plant double its production to 450,000m3 a year, AKD have also acquired Carter Holt Harvey's Tumut Sawmill and Gilmore treatment facility in Tumut.  Currently the Tumut sawmill processes approximately 565,000m3 of sawlogs and produces a range of predominantly structural products primarily for supply in NSW.
AKD currently processes over 1,000,000m3 of sawlog across its Colac, Caboolture and Yarram sawmills and AKD CEO Shane Vicary, says the Caboolture, Tumut and Yarram acquisitions provide us with a greater range of products to offer our existing customers, and provides AKD Softwoods with access to new markets and new customers.
Hyne Timber Upgrades Tuan Mill
Tuan Mill – David Skennerton, Gary Sutton, James Hyne, Marco Ruh, Marc Wandler, Paul Ryan, Ken Davey
Hyne Timber is currently upgrading key saw line components at its Tuan Mill in Queensland, to increase structural timber production volumes and process efficiencies.
These upgrades will see the mill ranking highly among world class standards and remaining one of the largest suppliers of softwood in the Southern Hemisphere into the future.
Tuan Mill Operations Manager and Executive Director, James Hyne said smart investment in operations is simply a cost of doing business.
"We have to continuously assess and look at how we can improve the business, prioritising investment accordingly to ensure our long-term future as a quality product supplier and large regional employer"
"Major upgrades to our Tuan Mill have been planned for many months, with employees throughout our operations working together to plan and build stock, minimising the impact to our customers wile the installation occurs.  The equipment upgrades include technology to more accurately scan the logs, maximising its potential and in turn, increasing our volumes and efficiency"
Timberlink's Evolution & Growth
Timberlink is one of the major softwood sawmill manufacturers in Australia and since becoming Timberlink only 5 years ago, their business has grown with significant investment in manufacturing assets and investment in their people, through both training and the hiring of new employees.
"Today, we proudly employ approximately 560 people and produce 50% more than we did when the business began in 2013" said GM of Mill Operations, Mike Bitzer.
Timberlink own three sawmills in Blenheim (NZ), Tarpeena (SA) and Bell Bay (TAS) and they believe their ownership model of plantations and sawmill manufacturing gives their customers a level of assurance and an ability to increase their production, which they have done over the past few years.
Their capital investments have been focused on not only processing more sawlogs efficiently but also optimising the first-grade structural output and their quality of structural pine products.
Investments in new high-speed moulders and new sawing technology such as the new grade scanner by Lucidyne Technologies has resulted in Timberlink's ability to produce 50% more than what they did when the business begun in 2013.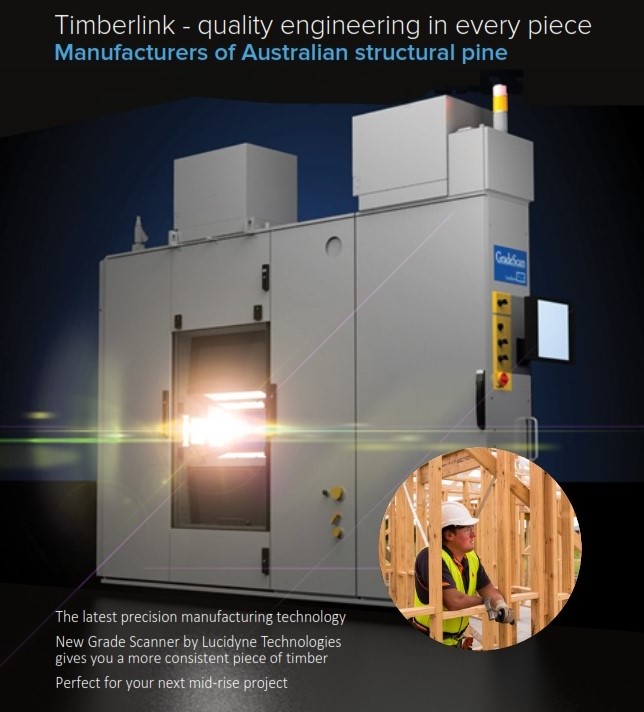 As an Australian manufacturer, they understand they must be at the forefront of technological advancements to remain competitive and over the coming 5 years they plan greater investment in growing their output.  Timberlink wants Australian fabricators to understand they are doing all they can to increase their supply and address timber shortages in to the future.
Exciting Times in the Softwood Market
These are but three examples of how softwood producers in Australia are working towards addressing timber shortages.  FTMA Australia is excited to see the huge investments being made in to future proofing our industry.  We know we need more trees in the ground and the Australian Forest Products Association is continuing their push for national policy leadership to drive investment in new forest plantations ensuring the right trees are planted in the right areas and at the right scale for the future of the Australian timber industry.