Safety and industrial relations are key topics for any business and the Dear Brian session was designed to tackle a few questions raise by fabricators by Timber Trade Industrial Associations, Brian Beecroft.
As Brian pointed out (a few times), I didn't allow his amazingly informative 44 slides to be shown during this session but you can definitely download the information, which I encourage you all to do as it has the answers to these key questions in full and it is information you should all be aware of.
I'd like to thank Christine Flanagan of Calco Trusses & Timber, Julie McDonald of Beaudesert Frame & Truss and John Oulton of Pine Design for their great questions and participation in this panel.
I would encourage fabricators that if you have any questions in relation to industrial relations or workplace health and safety that you contact Brian, or FTMA who works closely with TTIA.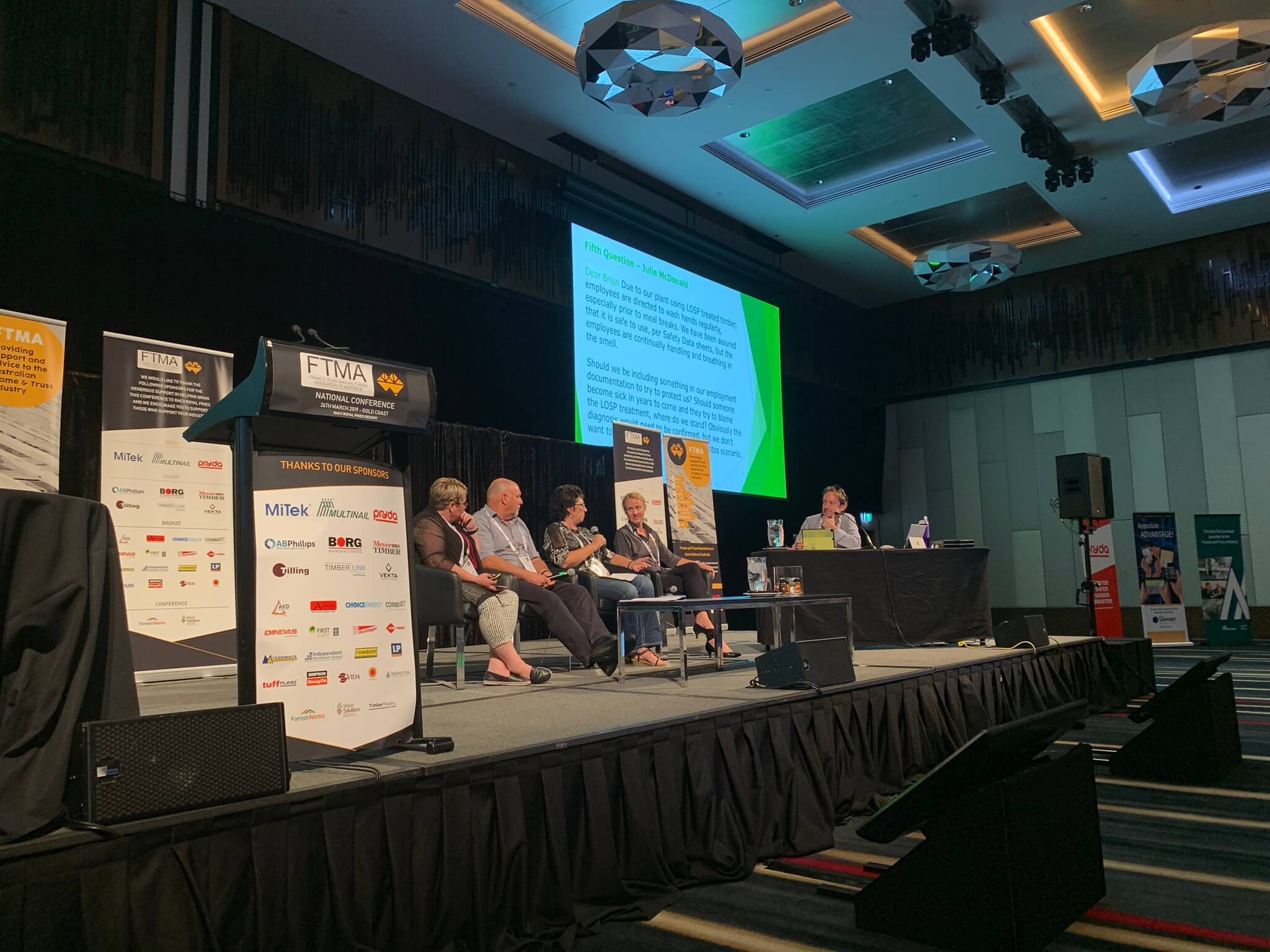 To view and download Brian's presentation please click on the link below.