Carpentry Australia Members Have Their Say on the Issue of Steel vs. Timber
If you haven't yet heard of Carpentry Australia then you're missing out on the most amazing timber photos from builders as well as great debates on key issues.
Firstly, who is Carpentry Australia?
Carpentry Australia is a national trade organisation for carpenters, designed to:
Strengthen the carpentry industry and improve standards for all
Provide benefits to both members and consumers through applications of the Carpentry Australia Code of Conduct,
Lobby on behalf of all carpenters, raising awareness and encouraging greater recognition within the community, and;
Give real, practical help to their members on a daily basis and best of all they provide free support to apprentices, ensuring the next generation of carpenters are equipped to bring the trade forward.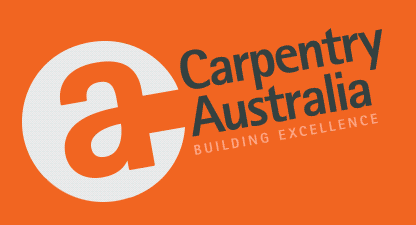 Besides the above, what I love, as a lover of timber, is the most amazing Instagram Page (
@carpentryaustralia
).
If you love timber, you will love this page and as I mentioned above, they also have great debates on their Instagram page, which has a whopping 101,000 followers.
Recently they did a post which said:
"As timber prices continue to rise it's becoming increasingly likely that we'll see more and more steel hitting our building sites, which is going to change the game for our trade.  So whaddya reckon, chippies?  Have you used steel before, and are you a fan?  Is it good or bad for the industry?  Share your thoughts below"
This post reached over 85,000 users and received 174 comments with a majority supporting timber.
A range of comments for example were:
I use steel a lot in my commercial work on defence sites but I'd never build my house outta it
I did my first 6 years in the industry with it, and haven't used again in the past 10 years! That speaks itself!
Worked with it a few times when on the tools…personally not a fan. I like the lightness of it, but once completed it just seems noisy and not solid…fixout involves liquid nails and the correct skew nail but just a pain.  Keep it for commercial only I say…
Horrid for us plumbers and our pex pipe
Might have better ways of doing the frames now but found that over a year or two a lot of cracks in plaster and cornice because the frames expand/contract in hot/cold
I'll happily do it for customers, would I own a steel frame home myself. No way!
When I first went to steel, I was devastated…since building steel frames I've started to prefer them, no straightening frames lol, so much lighter also, but steel roof trusses should be illegal lol, the company I build for though use the Hybrid system, steel frames / timber trusses
It wasn't all positive towards timber with 25% favouring steel and another 12% being neutral.  This highlights that the timber industry, including fabricators, needs to do more in promoting our products.
The fact that anyone thinks a steel framed home is safer in relation to fire is just ridiculous, let alone comments from people claiming steel has been proven to be more environmental friendly than timber.
Having been in touch with Carpentry Australia it was scary to learn that the attitude of carpenters towards steel is beginning to change as more and more begin to accept it as a legitimate alternative option. If the outcome of this post is anything to go by (and Carpentry Australia thinks it is) then 37% of the market are now genuinely contemplating timber is a horrifying thought! Carpentry Australia recognises that timber is the essence of the carpentry trade and it is important that the timber industry strongly supports the push for use of timber products in the building industry, especially when it comes to framing.
We can all twist the facts to suit our own agenda, however, the timber industry doesn't need to twist the facts; we simply need to spruik them.
I encourage you all to jump on to the Carpentry Australia Instagram page and enjoy the great photos and enjoy reading the debates.