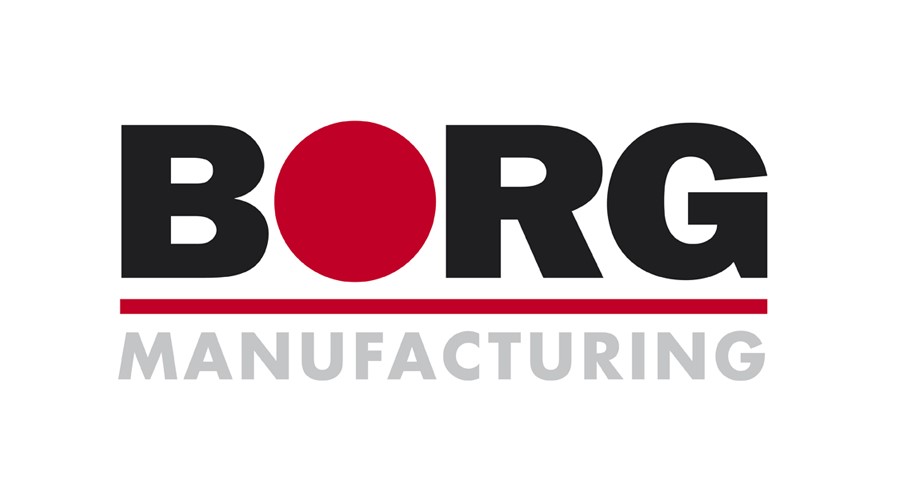 Borg Manufacturing was founded over 30 years ago by brothers Michael and John Borg, originally as a small joinery business on the Central Coast NSW, and now employing over 2000 people nationwide. Borg Manufacturing is a vertically integrated 100% Australian owned business, with Green Tag and PEFC certifications. The company sources timber from sustainably grown pinus radiata plantations from which particleboard and medium density fibreboard substrate are produced.
The business has grown over the years on the back of significant capital investments in automated technologies and a commitment to product innovation and development. This commitment has seen the company rise to the top of its class as best demonstrated by the world class technologies in place in its major manufacturing facilities in Somersby, Oberon, Charmhaven, and Mt Gambier.
Above: Borg Manufacturing facility in Oberon
Borg Manufacturing is now one of the largest manufacturers of particleboard structural flooring. STRUCTAflor has been the leading brand in particleboard flooring in the Australian market for well over 40 years and has seen several recent improvements. STRUCTAflor now comes with a unique fixing pattern on each board, displaying the location and number of fixings required on every sheet. This simple but effective addition now makes laying a particle board floor quicker and easier for onsite carpenters and takes the guesswork out of installation.
Increased production capacity and world class manufacturing efficiencies has been the catalyst for further innovation and development. STRUCTApanel H2 will be released later in 2020. Made from a 9mm thick high-density panel, primarily designed for wall panelling, STRUCTApanel provides a high impact resistance and superior screw fixing capacity when compared to alternative lining products. Structapanel will be used for other applications as well, such as packaging, crates, and SIP panel construction where plywood or OSB might have historically been used.  STRUCTApanel H2 will also be available in flat sheet along with 2 profiled options being V Groove and Shiplap for a more decorative finish.
The company is committed to an environmentally sound footprint. Sustainability ensures the company utilises timber from Responsible Wood and PEFC certified forests backed by Chain of Custody and Green Tag Level A certifications. In addition, the company deploys sustainable practices like water recycling and full product life cycle waste minimisation programs to ensure the company can stand behind its sustainability claims. Significantly, Borg Manufacturing have been investing in solar power since 2018. Over the last 2 years the company has installed over 32,900 solar panels across its network of factories, thereby becoming more energy efficient and reducing carbon emissions.
As Borg Manufacturing expands, minimising waste and maximising energy efficiency is becoming the foundation of the business going forward. Most recently the company has established a new business focused in this area. reDirect Recycling is already gaining momentum to not only reduce waste costs for fabricators but to reduce the environmental impact of businesses in this sector by facilitating timber recycling. reDirect Recycling offers efficient and complete single source wood recovery management, creating an industrial ecology which 'digests' the waste and returns resources back into the economy. reDirect Recycling conduct collection and processing of single source products to create a sustainable product life cycle in the construction and manufacturing industry, closing the loop on raw and engineered wood products.
With three collection sites in NSW, reDirect Recycling is supporting the NSW market, with plans well underway to roll out the program to Victoria and Queensland in the near future. The ability to take various forms of timber waste from framing off cuts (H2 and LOSP H3), LVL and Glulam offcuts to timber pallets and crates makes this a brilliant solution for fabricators to reduce their waste costs and their own carbon footprint. Strict quality control procedures are in place to ensure the process follows the environmental guidelines set by the EPA. With some landfill fee's costing over $200 per tonne, this will potentially save fabricators tens of thousands of dollars each year.
Furthermore, Borg Manufacturing is continuing to invest in its core business with the commissioning of a state-of-the-art $110m continuous particleboard line and two highly automated Low Pressure Melamine press lines in Oberon, NSW, while plans are well advanced to replicate this investment and upgrade the Mt Gambier site to be a state-of-the-art timber processing facility.