This piece was written and provided by FTMA Principal Partner, Pryda.
One of our big takeaways from this year's FTMA Conference was how valuable everyone found the opportunity to step back from the day-to-day and take time to consider the major challenges and opportunities ahead. There was a lot to take in, from staff retention and training to safety, economic conditions, builder liquidations, business management, and how we collectively rally around timber's sustainability credentials in an increasingly environmentally conscious world.
These are broad and thought-provoking topics, but the biggest questions we left with were how do we keep the conversation going, and how do we include everyone who couldn't make it to the event?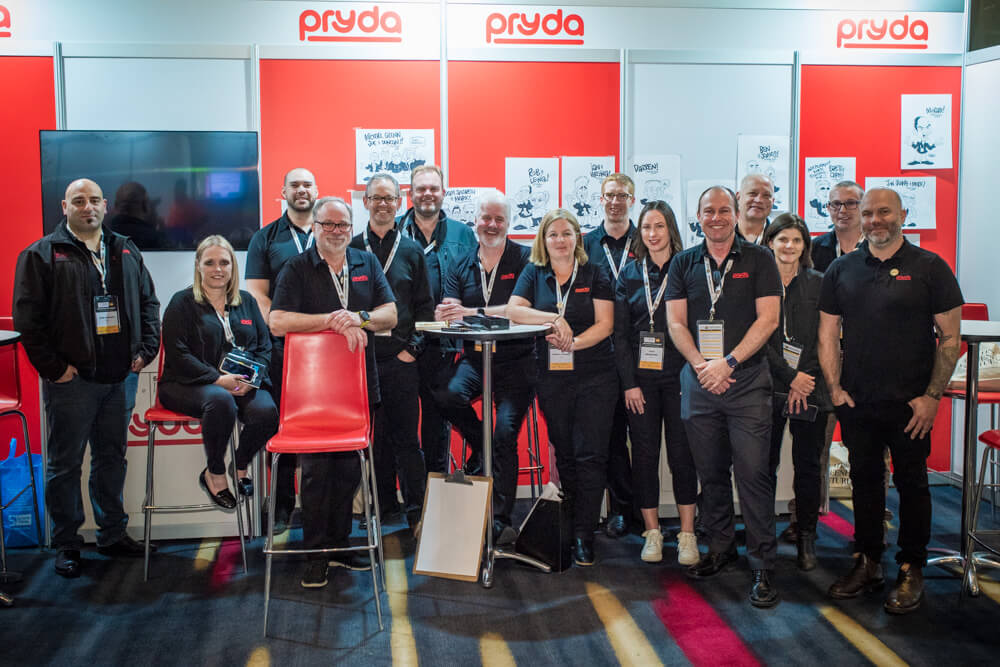 As nice as it is to have a break, we know not everyone can travel or take days away from their business to keep an eye on what's coming over the horizon. That's why we've launched the Pryda Pod as a resource for anyone involved or interested in building with timber framing. We cover the key things you need to know about each topic and what it means to a frame and truss business in under half an hour, so you can stay on top of the emerging ideas and issues wherever it fits in your week.
Here are some of the questions we'll be exploring on the podcast as we think about the future of timber framing.
Timber supply, demand, and product mix
While it looks like we are through the worst of the demand surge for timber, what did we learn about the materials we use and the relationships we have with those suppliers? Do we have the right mix of softwood, hardwood, and engineered wood products? Or are there things we need to do now to better manage ongoing challenges with imported products and prepare ourselves for the next major disruption?
Building quality
With construction timeframes still above normal due to material and labour shortages, problems that are only further compounded by persistent bad weather, how do we ensure that frames and trusses are appropriately stored, installed, and fit for purpose?
Opportunities to grow
What opportunities exist for fabricators wanting to look outside of residential building customers? Are there ways to integrate more lightweight framing components into larger, more complex structures without being asked to take on disproportionate levels of risk and complexity?
And as quality land becomes more scarce and climatic conditions change, how do we show the versatility and resilience of timber and support its use in as many situations as possible?
The people behind our future
Who are the people who are going to catalyse innovation in our industry today, and how are we developing the pipeline of skilled people to deliver those improvements over the coming decades?
Building the right relationships
How do we invest strategically and select partners for our industry who are as committed as we are to supporting the use of timber as Australia's preferred building material?
We hope you enjoy our first series of conversations with industry experts from frame & truss, commercial construction, academia, and the timber supply chain, and look forward to your feedback on what you'd like to hear more about in 2023, wherever you're listening from.