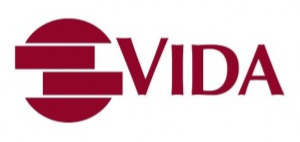 To date there has been a lot written and said about the current timber shortages of which many different reasons have been given, and while most of them are valid and fair we feel it is also our responsibility to inform our customers and give an overview from our perspective as your business success depends on our supply, perhaps now, more than ever.
Back in September 2020 at our Vida/Canfor conference, where all our representatives around the world laid down their individual demographics and forecasts, it became very clear at that moment that we were witnessing the beginning of something that this industry has not seen for years – if ever before and maybe not ever again? At this point Vida Australia informed our customers to prepare for what was in front of them over the next few quarters and what was likely to stay until the end of 2021. The speed of impact on demand of fibre combined with shipping issues has now landed us in having one of the longest supply chains in the Australian market (traditionally Vida would have a 16-week lead time from time of order to arrival – this is now blown out 20+ weeks, if everything goes to plan)
With that said we all know where we stand today –
Any forecasts have been blown out the window
200% freight increases with shipping companies continuing to push for more
Unrelenting demand around the world
Worldwide timber & log stocks at an all-time low
Spring season in Europe/US is about to start which is when these markets traditionally lift
Undoubtedly further price increases in the future are inevitable
Moving forward we believe the current status quo will continue for the rest of the year and just like we did in September 2020, we will continue to be up front to inform our customers when the tide should change. Vida/Canfor has shown its commitment to the Australian market and will continue to do so with further investments in machinery, equipment, and staff. We highly value our Australian employees and customers, and we will do our upmost to help you through these truly unprecedented times.
Please feel free to contact me or any of our staff for further discussions.
Kindest Regards,
Kurt Schrammel – Managing Director
FTMA Sponsor, VIDA Wood Australia