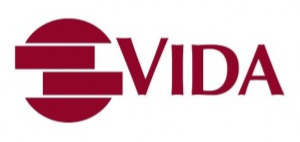 This piece was written and provided by FTMA Bronze Sponsor, VIDA Wood Australia.
Vida Wood Australia's new operation in Hemmant with 12,000 sq m of storage has not only strengthened our position in the Qld market but shows our commitment to the Australian market over the many years to come. Our new undercover warehouse along with wide open hardstand space allows for us to unload our own containers and improve current docking facilities. Within the next 6mths we will also have our own treatment plant on site which will give us greater flexibility and quicker product flow. After entering the market in 2014, operating out of Narangba, and over time as our market share grew, improved logistics and closeness to the Port was no doubt the next logical step.
The year 2021 was certainly the most extraordinary year we have witnessed in our careers – an overwhelming demand in all corners of the globe, record timber prices together with logistic costs that quadrupled matched with escalating log prices and high energy costs.
We saw it all! And look here we are now at the beginning of 2022 and if you are like us then you will be wondering what 2022 year will hold in store for us all.
2022 has started where 2021 ended – record prices in the US again combined with an early and strong demand in Europe as customers want to stock up for the spring building season and not get trapped again like they did in 2021.
But the big question is what will this mean for Australia? As an exporter/importer like Vida-Canfor we have learned over the years that Australia is starting to follow global trends and developments more and more every year due to the ever-increasing demand for timber imports. And most of you will agree that this fact won't change that quickly. We have also observed that whatever we witness or experience in Europe or North America that this will come in some form to Australia within the next 3-4 months. An example of this was in May 2020 to August 2020 when we saw the timber prices in the North Hemisphere reaching new heights – while we worked very hard to send the message to many of our customers what we saw in June 2020 & onwards the result we all know only too well.
Lead times – this is one of the secrets. The other one is domestic demand. At Vida we are well aware how long it takes from order to delivery – before Covid in 2020 it was traditionally 3 months from time of order for production and shipping, unfortunately now it can be anywhere between 4-5 months if the boat actually travels in the right direction and isn't held up in trans-shipment. European and North American demand combined with timber prices until August & September 21 were still high but started to fall in the 4th quarter 2021 – this was because stocks were full, and the building season entered the slower winter months. The flow on effect of this is that Australia now sees an increase in timber imports that will most likely last for another 2 months. BUT, from our perspective we can already see a dramatic increase in shipments to the US and other parts of the Northern Hemisphere, which is no wonder as the US prices reached in January 2022 levels comparable to well over $ 4.00/lm for a 90 X 35 M10.
Considering now the lead time from Europe to Australia, a continuation of high demand for timber in Australia and almost all other parts of the globe, unchanged record freight rates and lately escalating log prices in Europe and Canada, the conclusion seems to be all to obvious how the second and third quarter 2022 will look like. However, none can predict the possible impacts of another COVID variant or other geopolitical events (Russia/Ukraine etc).
Our recommendation to you is that you get together with your supplier and plan your requirements for the 2nd & 3rd quarter ASAP.