Stress is a natural part of being human, short term, it gives you energy and promotes action. Unfortunately, being too stressed for too long kills motivation, ruins focus and decreases performance. And the amount of stress from recent times has not gone unnoticed.
But what if we could harness the awesome power of stress and get rid of the bad stuff? That's what becoming Stress Teflon is all about.
For those attending the 2022 FTMA National Conference – Weekend Retreat, Keynote Speaker Luke Mathers will explain how we can turn our stress into a superpower and become Stress Teflon. 
You'll learn:
How to catch your stress triggers and not let them derail your day.
How to stop about things we can't change and change the things we can.
How swinging from fired-up to chilled-out will decrease toxic stress and improve resilience.
In this Keynote we:
Will improve productivity by having your team switched on and in the right state to perform at their best.
Discover how to stay present and focus energy where it adds to the bottom line.
Learn how to recover on purpose and have energy for all parts of your life.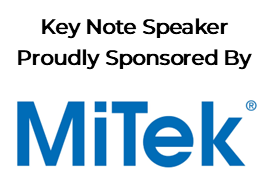 More about our Keynote Speaker – proudly sponsored by MiTek.
RESET Stress and use it as a superpower.
Elite performance under pressure is the key to success.
Redefining your relationship with stress will unlock the key to health, happiness and performance. Luke Mathers will show you how.
As an original director of Specsavers in Australia, he was part of Australia's biggest ever retail rollout (100 stores in 100 days). Luke discovered that successful teams all had a leader who thrived in pressure situations. Using insights from 30 years in business and his books (Stress Teflon, RESET and Curious Habits) a keynote with Luke provides a blueprint to decrease burnout, improve engagement and take performance to the next level.
Like the book says, "it's good being you when stress doesn't stick". If stress stops your team from performing at their best, this talk is for them.