Given that timber and wood products are a major input into Queensland's state's construction sector, any fall in building demand will cascade down through the supply chain to the 25,000 direct and indirect workers supported by the Queensland timber industry. There is urgent need for the State Government to introduce measures to avert a looming building crisis.
Over the past week Timber Queensland has helped to coordinate an industry wide effort spearheaded by Hyne Timber and AKD Softwoods to collect signatories for a collaborative letter requesting stimulus for the building and construction industry.  The letter was sent to Queensland Premier Annastacia Palaszczuk, Treasurer Cameron Dick, and Minister for Regional Development and Manufacturing Glenn Butcher, Minister for State Development, Tourism and Innovation Kate Jones and Minister for Agricultural Development and Fisheries Mark Furner on Monday.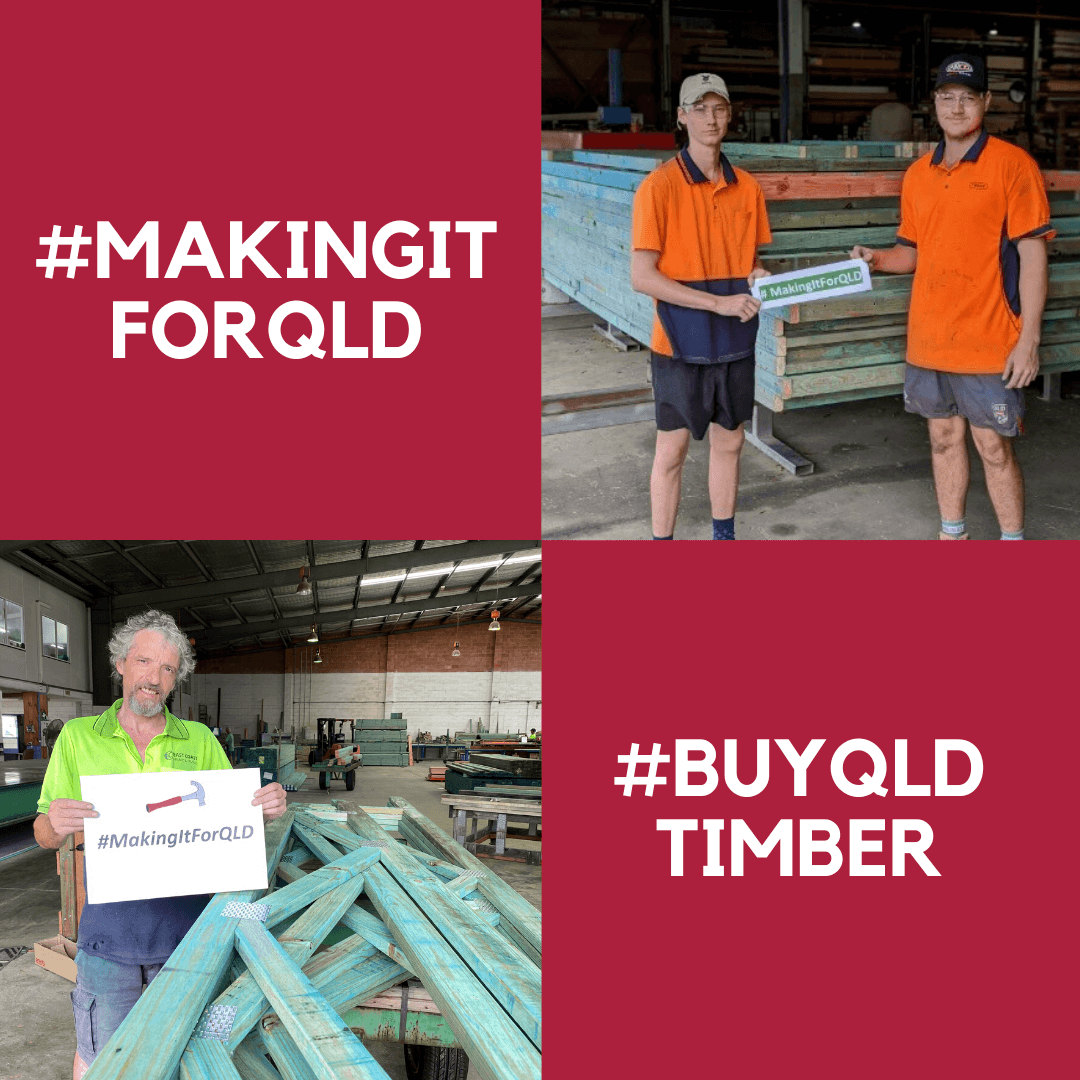 In a strong display of industry unity more than 60 businesses from across Queensland, including a large contingent of FTMA members, agreed to act as signatories on the letter. You can download and read the letter here.
Signatories to the letter were also requested to send a photo which of their staff "on the job".  The photos were used to compile a montage of the workers who make up Queensland's forest and timber industry.  This accompanied the letter and the images will also be used across the Queensland Government's #MakingItForQLD social media campaign. Businesses who wish to participate, should take a photo of a staff member "on the job" in front of your workplace, on the shop floor or with your products, holding a handwritten sign with the hashtags #MakingItForQLD.
You can send your submissions through to the Department of State Development to participate in their official campaign via email here and post on your own social media channels using the handle @GrowingQueensland  and hashtags #MakingItForQLD and #buyqldtimber.  Timber Queensland is also reposting all the photos received for the letter campaign on the Buy Queensland Timber Instagram and Facebook pages.