This piece was written and provided by FTMA Supporting Partner, Independent Hardware Group.
What an exciting time to be a part of Independent Hardware and Building Supply.
At Independent Hardware Group our commitment has and always will be to drive a low cost and transparent business model that builds on the strength of our $3b business to support the growth of the Independent Hardware and Building Supply sector, and most importantly, shares the benefits of our scale with our members.
We firmly believe our customer trading terms is the most comprehensive and sustainable business support package for Independent Trade Hardware and Building Supply operators – including those in prefabricated Frame and Truss, aimed at fuelling your long-term sales, profitability and market share so you can thrive and stay ahead of the competition.
We focus on what's important to Independent businesses – keeping your costs low, rewarding loyalty and volume put through the Group.
We are the largest channel of Independent Hardware and Building Supplies operators in Australia and that gives us the leverage and 'value-add' to take on the big guys and reassurance for members that your interests are our interests.
By working together we can grow and shape the trade industry.
We are proud of the strong family heritage that exists within our network. We stand side by side, united in our promise to fight hard for the strong family names that underpin a vibrant long-term Independent sector. That's because independence is ALWAYS worth fighting for.
To discover more on, ask me for a copy of our booklet showing how we set our plan to protect, grow and Build Successful Independents.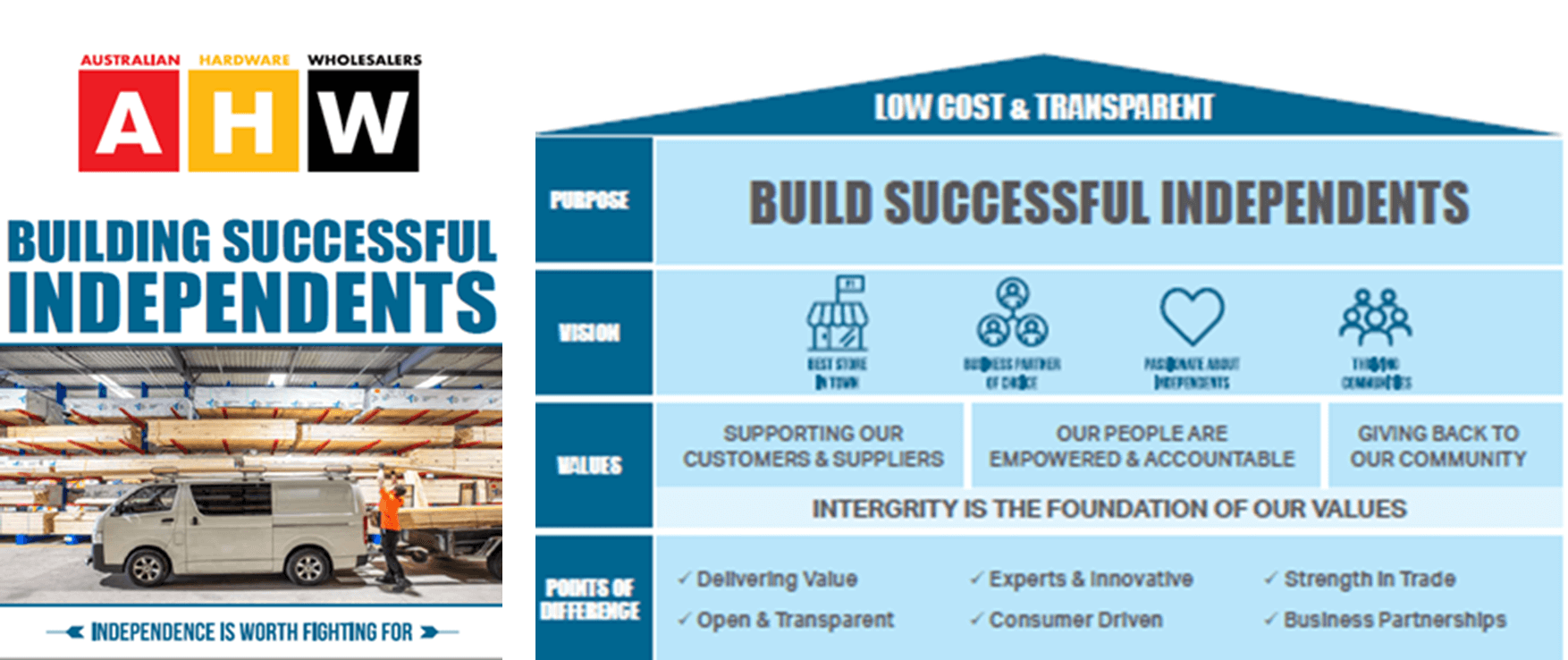 Brett Martin
Business Manager – Trade Operations
Independent Hardware Group | 19 Corporate Drive Heatherton Victoria 3202
P: 0419 734 178| E:  brett.martin@mitre10.com.au