This is definitely a Bad and downright Ugly issue as poor practice like this brings our whole industry down.
When will these bloody cowboys realise they will kill someone if they're not careful!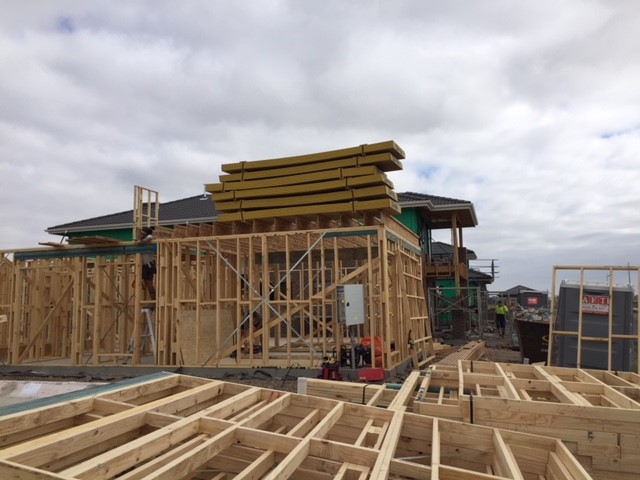 So what's wrong you say?
Besides the obvious safety concerns with people standing under overloaded and unbraced floor joists, fabricators staff are being bullied in to these unsafe work practices by builders trying to gain an advantage.
It is important to recognise that even if you engage a transport contractor to do the deliveries, you are still risking everything if they do not follow industry best practices and what is regulated by your relevant Worksafe Authority.
So what are industry best practices? In Victoria, where this photo was taken you should never deliver to top plate unless someone else is onsite to sign off on the delivery and assist.
Workcover recognises this is a two person job and that means one representing the building and one representing the delivery company.
FTMA Australia has created a form which checks off all the things you need to be wary of. This was initially created for Victoria, as they were the ones dealing with this key issue, however, this practice is creeping in to other states and it is important, that as an industry we demand safety first.
If you're an FTMA Member you will be able to download this form from the Members Section of FTMA News.