This piece was written and provided by Peter Maguire, owner and practice leader of Ridgeline HR, an award winning HRM consulting practice which has been operating since 2000.
The Fair Work Legislation Amendment (Secure Jobs, Better Pay) Bill 2022 (Cth) was passed by the House of Representatives on 10 November 2022 following a number of amendments.
 The key reforms proposed by this bill include
Imposing limitations on the use of fixed term contracts;
Strengthening the ability of employees to request flexible working arrangements and related employer obligations;
Simplifying some process elements in making enterprise agreements;
Supporting multi-employer bargaining in some sectors;
Introducing new Objects of job security and gender equity;
Banning pay secrecy clauses;
Introducing further prohibitions on sexual harassment;
Providing new powers in support of gender equity and reducing the gender pay gap;
Abolition of the Registered Organisations Commission and the Australian Building and Construction Commission;
Prohibiting the advertisement of employment at below award rates; and.
Enhancing small claims processes.
 So, what do they mean for employers?
 At the time of writing, the Bill was still before the Senate and further amendments are likely so the information provided here is based on what we know now. Additionally, because of the number and complexity of the changes in a number of areas, more time and information will be needed to work out what some of these mean for businesses in practical terms.
For the moment, here are the key points in the legislation as it currently stands, bearing in mind that further amendments are likely if the Government is to be successful in getting the legislation passed by 1 December 2022.
JOB SECURITY
Making "Job Security" an object of the Act means that the Fair Work Commission has to take that object into consideration in its decision-making.
Fixed term contracts
The intention of this legislative change is to prevent organisations from using fixed term contracts to minimise forward commitments to employment of people in what are really ongoing jobs – i.e. it is intended to enhance job security.
Fixed term contracts will be limited to an aggregate of two contracts for a maximum combined period of two years except in some limited circumstances. Penalties will apply for breach of that requirement or where, to avoid that obligation, there is a gap between contracts.
You will still be able to use fixed term contracts for apprenticeships, for replacement employees when someone is away on extended leave or for temporary projects.
It is also proposed to introduce a Fixed Term Contract Information Statement that would have to be provided to anyone offered a fixed term contract (no doubt, this would be similar to the Casual Employment Information Statement introduced last year).
FLEXIBLE WORK ARRANGEMENTS
The Fair Work Act already provides employees in certain circumstances with the ability to apply for flexible working arrangements which might, for example, be a temporary or ongoing variation to working hours or working location.
The new legislation introduces two new elements
The requirement for the employer to genuinely consult with and try to reach a resolution with the employee in the 21-day period allowed for the employer to formally respond to the request; and
The ability for the Fair Work Commission to arbitrate on disputes if the employer refuses the employee's application or does not respond within the prescribed 21-day period.
With the current post-lockdown challenges that some employers are experiencing in getting people back to the physical workplace, this could be a big issue in 2023.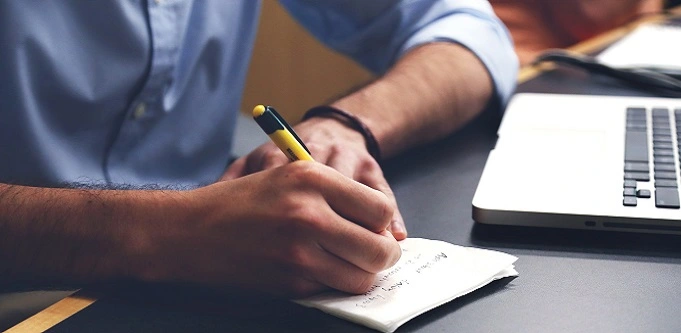 CHANGES TO ENTERPRISE AGREEMENT MAKING
There are a number of changes to be introduced and these include
Simplification of some of the rules and relaxing some of the prescribed time periods (e.g. the 21 days for exercise of representational rights and the 7 day consideration period before employees vote on an agreement) in some circumstances.
Support for multi-enterprise bargaining (termed single interest bargaining) which is targeted at industries such as aged care and childcare but would be accessible in most industries. A notable exception is the general construction industry which is specifically excluded.
A new test around assuring that employees who vote are sufficiently representative and have a sufficient interest in the agreement. This is aimed at avoiding situations where a small group of employees vote on an agreement which is intended to cover a much larger group of employees including where it is intended to transfer employees from another corporate entity.
Relaxation of the Better Off Overall Test to not be treated as a line-by-line test as has been the case but rather to be more holistic in nature and taking account of the views of the parties to the agreement.
A greater role for the Fair Work Commission in arbitrating disputes over enterprise agreements.
The ability for the Fair Work Commission to vary an agreement rather than require undertakings.
Limiting the circumstances in which an enterprise agreement can be unilaterally terminated by an employer after its nominal expiry date.
Allowing for the BOOT to be reapplied during the life of an agreement if the circumstances associated with the agreement changed
Sunsetting of "Zombie Agreements" i.e. those made during the bridging period between WorkChoices and Fair Work– they will expire 12 months after the Bill commences operation.
There will now be more pathways in agreement making than before and, while there might be some improvements in process simplification, it will remain a very complex system, the Fair Work Commission will be a more active participant with new powers of arbitration and unions will have greater opportunity in bargaining.
GENDER EQUITY
The inclusion of "Gender Equity" as an object of the Fair Work Act will give further impetus to equal remuneration claims in feminised industries like aged care (where a 15% wage increase has already been announced), childcare and nursing.
Reduction of the gender pay gap is a leading objective of the Government and it also intends to set up Expert panels in the Fair Work Commission to advise on gender-based remuneration matters.
Banning of pay secrecy clauses
The legislation proposes to outlaw pay secrecy clauses as they are deemed to oppose transparency in remuneration and therefore contribute to the gender pay gap.
Sexual harassment prohibition
Sexual harassment is already prohibited under other Federal and State legislation and the Bill proposes inclusion of that prohibition in the Fair Work Act as well.
The Fair Work Commission will have a new jurisdiction to deal with sexual harassment disputes which would be an extension on its current powers to make orders to stop sexual harassment.
OTHER PROPOSED CHANGES
There are a number of other changes proposed that include
Abolition of the Registered Organisations Commission and the Australian Building and Construction Commission and transferring their powers to the Fair Work Ombudsman and the Fair Work Commission;
Adding breastfeeding, gender identity and intersex status to the list of protected attributes for discrimination purposes under the Fair Work Act;
Prohibiting the advertisement of jobs at below award rates, making that an offence attracting civil penalties; and.
Increasing the threshold for small claims that can be made to the Fair Work Commission for underpayment of wages from $20,000 to $100,000.
PAID LEAVE TO DEAL WITH FAMILY AND DOMESTIC VIOLENCE
Separate legislation has already been passed to introduce 10 days of paid family and domestic violence leave for all employees (full-time, part-time and casual) with effect from
1 February 2023 for businesses with 15 or more employees and
1 August 2023 for small businesses with less than 15 employees
The full leave entitlement of 10 days is available from those dates.
Paid family and domestic violence does not accumulate but it does renew on the anniversary of an employee's commencement.
For example, an employee engaged by a large employer on 5 July 2022, would first have the entitlement to 10 days paid family and domestic leave on 5 February 2023. That entitlement would reset to 10 days on the employee's anniversary on 5 July 2023 and on 1 July each year thereafter.
(See FTMA DFV Policy which is free for all members and is a comprehensive guide to what is required under the new laws)
CONCLUSIONS
Over the last few years, managing people and workplace relations compliance has become a lot more complicated than it already was.
This new raft of changes that will present in 2023 just continue with that.
There are three really important things that employers need to do regardless of size or number of employees.
The first is to learn as much as you can about what these changes are and what they mean for you. Obviously, we need to wait until the legislation is finalised and gets through the Senate.
The second is related to that – it is to have access to competent professional HR/workplace relations advice. You might obtain that from an industry or employer association, an employment law firm or a HR consultancy. Just make sure that they have the right balance between legal knowledge and cultural awareness so that you have the best fit for your business.
The third is to engage with your people – educate them, listen to them and work with them on how to deal with all of these responsibilities in your business so that you resolve things there rather than at the Fair Work Commission.  
DISCLAIMER
This article has been prepared to provide as accurate a picture as possible based on information that is currently available pending finalisation of the legislation. It does not constitute legal or professional advice and should not be relied upon in that regard.
About the author
Peter Maguire is the owner and practice leader of Ridgeline HR, an award winning HRM consulting practice which has been operating since 2000. Peter is an acknowledged expert in workplace relations and also a high performance leadership coach with over 40 years of experience in HRM. Ridgeline HR's byline is "Helping PEOPLE in BUSINESS with PEOPLE BUSINESS".