RESOURCES
Other Resources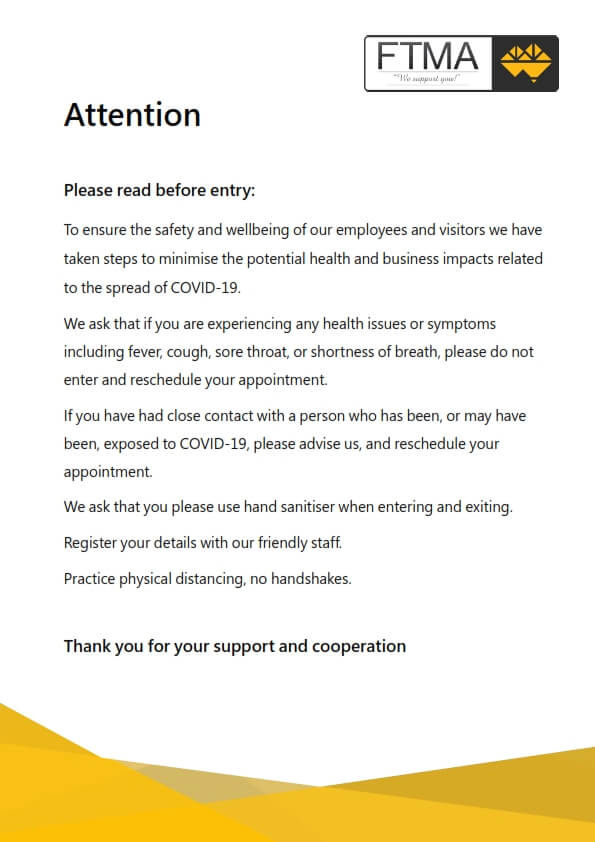 Plant Entry Posters
As restrictions begin to ease, FTMA has created a range of Plant Entry Posters for fabricators to place on their doors including:
Read before entry sign so they understand what you require of them
Hand Sanitiser
Physical Distancing
If unwell – do not enter
Visitor Entry
Staff Only Entry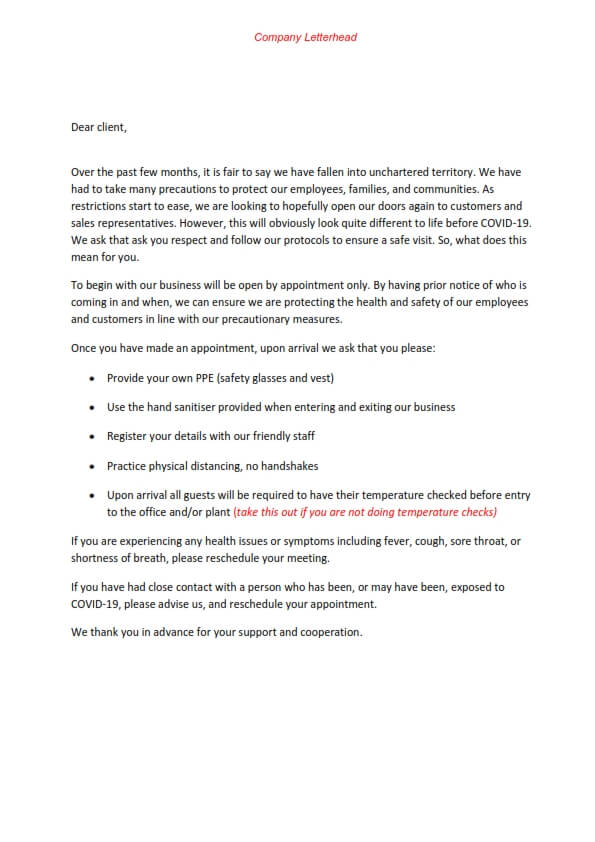 Reopening Sample Letter
This is a sample letter for you to put on you company letterhead and send to all your suppliers and customers ensuring they understand the new health and safety guidelines your business is implementing to ensure your business remains COVID-Safe.
Site Entry Questionnaire
This Site Entry Questionnaire gathers information similar to that of the a sign-in register, however, once domestic flights reopen this ensures you know where your visitor has been.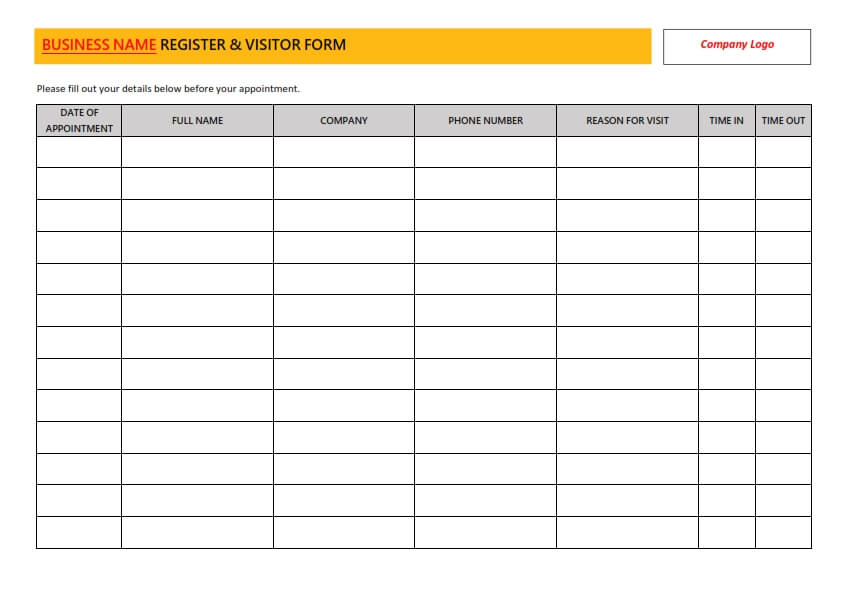 Sign-in Register
For those that don't have a sign in register, we have a created a sign in register which gathers all the information the Department of Health may ask in the case of a COVID-19 outbreak.
COVID-19 & Mental Health (Updated)
This fact sheet reminds employers that their WHS duties apply to psychological health too. This is a stressful time for all Australians, and employers must do what they can to reduce the psychological risks to workers and others at the workplace.
Border Closures
With the different border closures around the country, FTMA investigated to see if they affected deliveries for our industry. Currently the Northern Territory, Queensland, South Australia, Tasmania and Western Australia have closed their borders.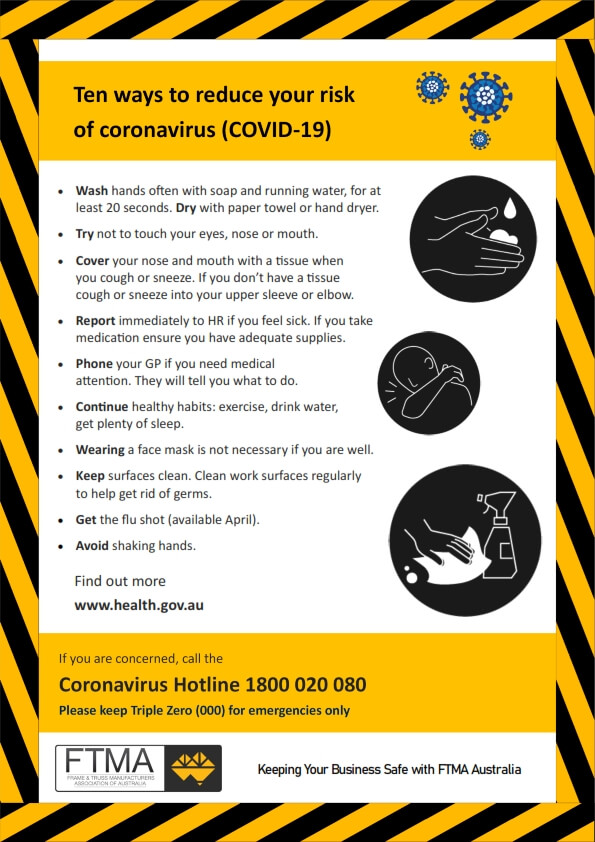 Reduce Your Risk (Tea Room Flyer)
FTMA Australia has created a flyer for fabricators to print and put up around their businesses. The Tea Room Flyer outlines ten simple ways to reduce your risk of coronavirus (COVID-19). 
To Do In Isolation Toolkit
This is a "My Small Businees: To Do In Isolation Toolkit". The toolkit was created by SmallBiz Matters and includes many suggestions for what one could still do for their business if they have to isolate.