FLEXIBLE
Flexible Working Arrangements
Flexible Working Arrangements
This fact sheet explains what exactly flexible working arrangements are and who can request them. It also covers, what to do if an employee is not sick or does not have to self-isolate but would prefer to stay home.
WHS & Working from Home
In Australia, the model WHS laws still apply if workers are required to work somewhere other than their usual workplace, for example, from home.
What an employer can do to minimise risks at a worker's home will be different to what they can do at the usual workplace.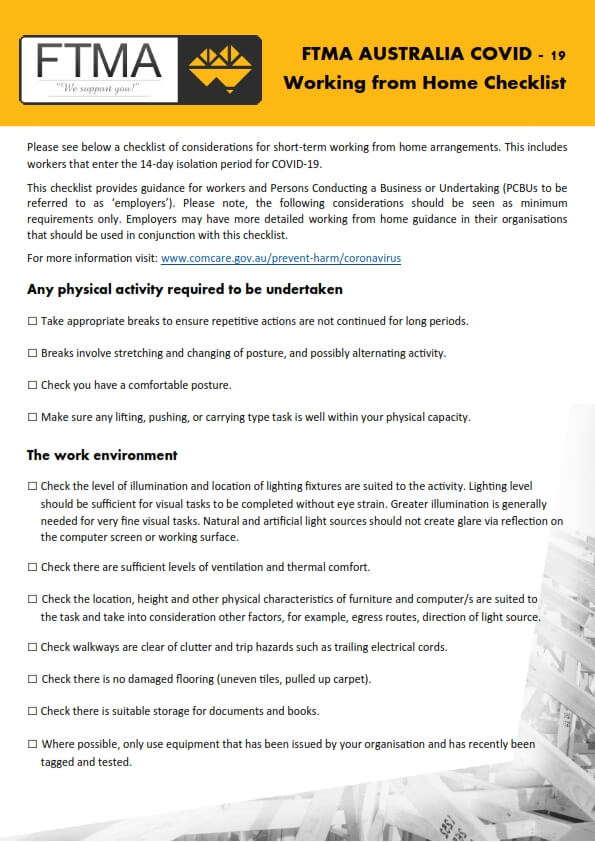 Working from Home Checklist
This is a checklist of considerations for short-term working from home arrangements. It includes workers that enter the 14-day isolation period for COVID-19. This checklist provides guidance for workers and employers.